Dubai Food Festival 2016 Food Inspired Events
6 Ways To Enjoy The Dubai Food Festival Without Eating
Though food is the focus at the 2016 Dubai Food Festival, there are plenty of opportunities to take a break from indulging in some of the city's best eats. From beach-front yoga classes to movies under the stars, there are events to satisfy every palate. Head over to the Etisalat Beach Canteen at Kite Beach to check out all the Dubai Food Festival has to offer.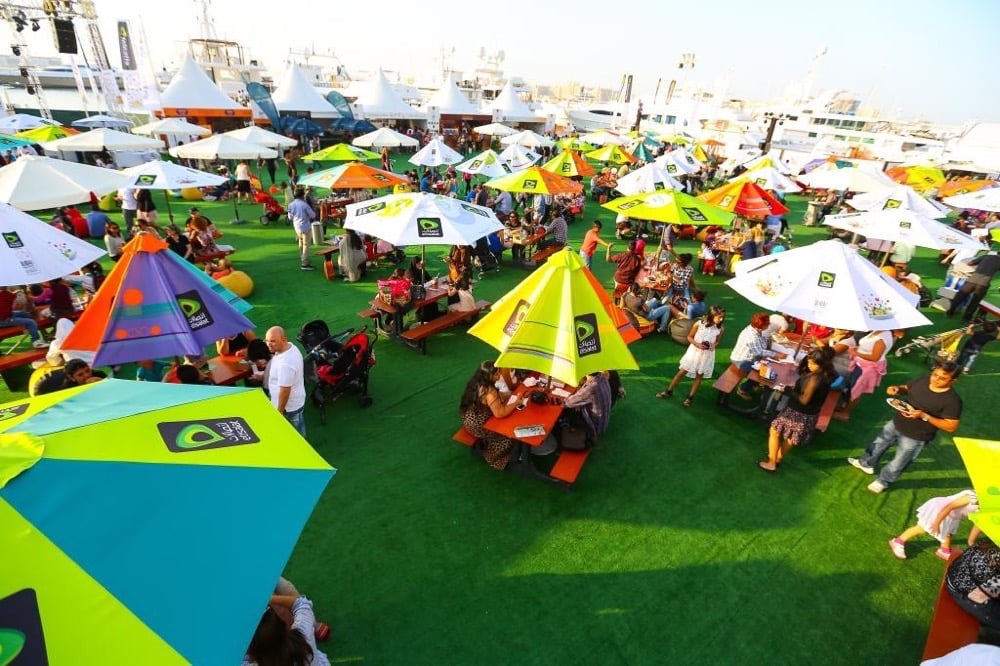 Show off your vocal chops at an open mic night
Take a break from eating to participate in one of Dubai Food Festival's open mic nights. Held four times throughout the festival, all you have to do is post a 15-second audition to Instagram or Facebook, tagging @DubaiFoodFest and using the hashtags #RaiseYourVoice and #BeachCanteen. Start warming up your vocal chords, and check out the schedule below:
Monday 29 February: Jazz
Tuesday 1 March : Pop & Top 40 covers
Monday 7 March: Latino
Wednesday 9 March: Rock & Alternative
Burn some calories by taking a fitness class on the beach
Held in partnership with different gyms from around the city, a number of fitness classes will be offered at the Beach Canteen Hub at Kite Beach each day. From sunset yoga to high-intensity training, there are enough offerings to burn off all the calories you're bound to consume throughout the festival.
Take in a movie at Food & Film and indulge in film-inspired treats
On Friday nights, head to the Beach Canteen at Kite Beach and take in a movie under the stars. Family-friendly movies will be the main course, and treats inspired by each film will complement the entertainment.
Grab the kids for Storytelling by the Sea
On Tuesday and Sunday afternoons throughout the festival, BookMunch Café will hold storytelling sessions, featuring our favorite food-inspired childhood classics. Bring the kids after school for a literary treat!
Check out regional designers at Food and Fashion
This daytime beach market promises to showcase the best in local design and fashion. As vendors display and sell their products, fashion-inspired menus will add to the festivities.
Get buzzed on Music and Mocktails
Live music from international artists will provide the soundtrack for the evening, and creative mocktails will add to the atmosphere. Get more info on this musical evening here.
Image Source: Dubai Food Festival