Dubai's New Fish Market Opens in Deira
A New Market Opened in Dubai, and It's Going to Make You Want to Start Cooking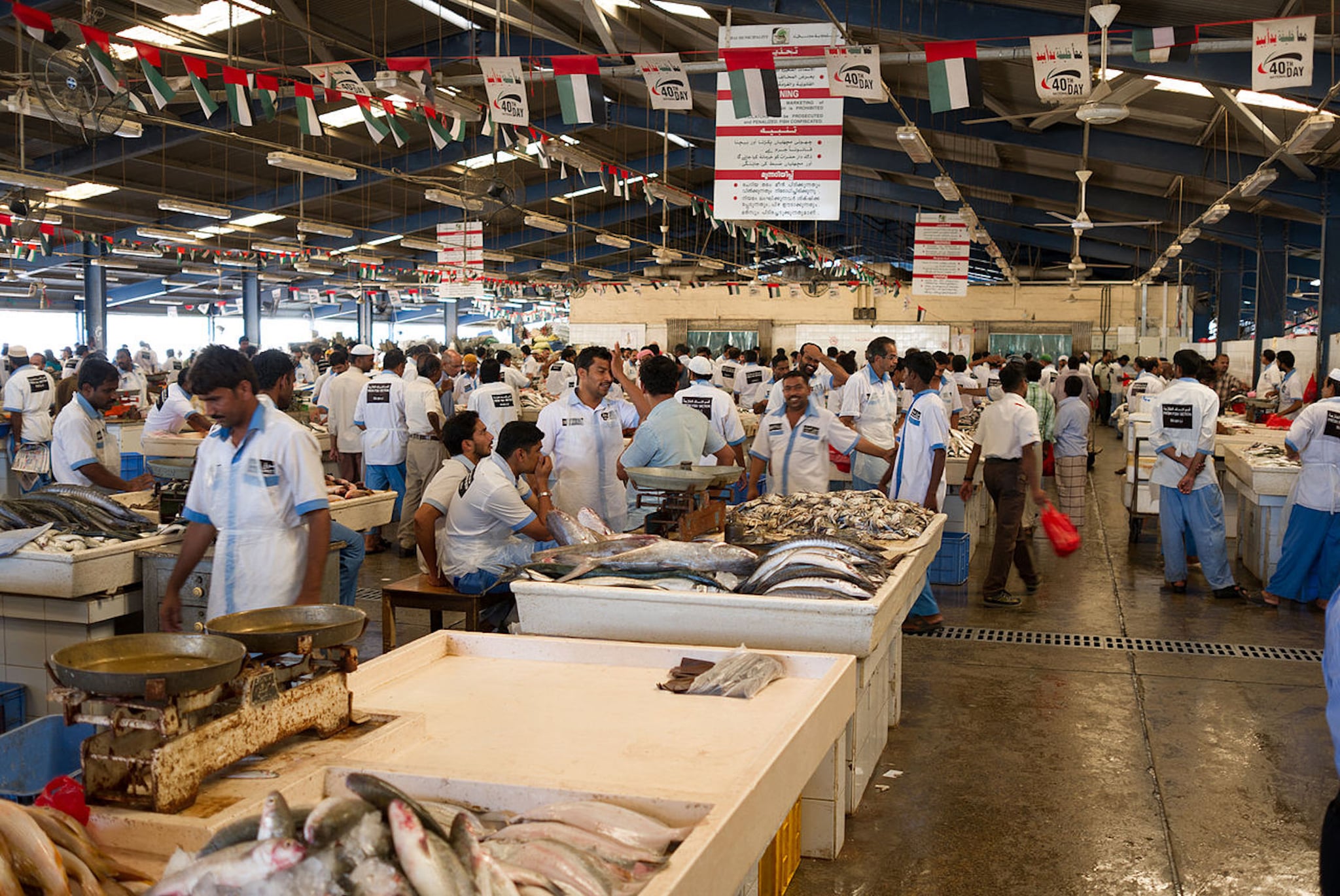 Though the old Deira Fish Market was somewhat of a Dubai institution, it officially shut its doors on Monday morning, and has been replaced by the new Waterfront Market near Hamriya Port.
The new market-- which is equipped with state-of-the-art facilities, will sell not only fresh fish, but also fresh fruit, vegetables, and meat. In the coming months, we can expect to see the opening of coffee shops, a supermarket, restaurants, and other retail outlets.
Gulf News reports that vendors at the Deira Fish Market were notified in May that they would need to move to the new location by June 9. Though many expressed that the new market's higher rents might be troublesome, some admitted that it was worth it for the new facilities, which, when fully open, are expected to draw many more shoppers per day.
New fish market opens in Dubai

Dubai's new Waterfront Market is now open! More details: http://bit.ly/2stRIqD (Video by Shafaat Shahbandari, edited by Readers Desk/Gulf News)

Posted by Gulf News on Monday, June 12, 2017
"Though the rents here are twice of what we had been paying at the Deira Fish Market, we had no choice but to relocate to the new market. I got a much better deal than what I was offered initially, and given the facilities in the market, it's a fair deal," said Mohammad Sharief, a prawns and shrimps trader, speaking to Gulf News.
While his old rent was Dhs 3,000 per month, rent in the new facility is nearly double that. "I think this place is going to attract many more customers with the clean and neat environment, air-conditioning and covered parking facilities. Though we are paying higher rents I hope we should be able to do better business," he continued.
The fruit and vegetable vendors are given until the end of Ramadan to relocate, so it's only a few short weeks we can fully enjoy this new facility!
Image Source: Wikimedia