Dubai Woman Wins AED10,000 Golden Ticket at PizzaExpress UAE
Ordering a Pizza Couldn't Have Been More Rewarding For This Dubai Woman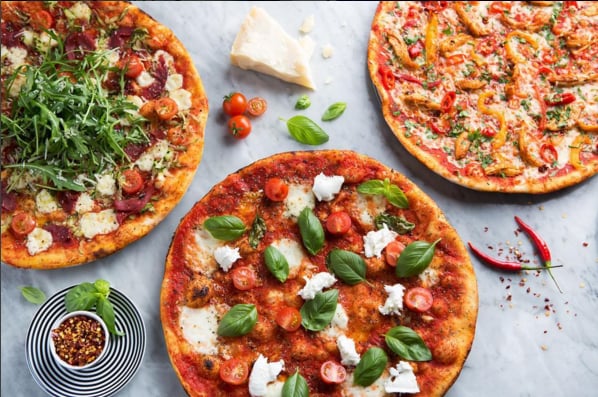 We don't know about you but ordering a pizza usually results in many positive things for us. But this Dubai woman totally won at life when she bought her regular Margherita Romana recently.
The 40-year-old mother opened her box to find a golden ticket inside, and no, the coupon didn't get her access to unlimited confectionary, Charlie and the Chocolate Factory fans. Instead Laura Chamberlain found a slip worth a whopping AED10,000 in vacation vouchers inside - not a bad side order to a cheesy treat.
"I just couldn't believe it; this is the biggest prize I have ever won! It's mine and my husband's 12-year anniversary so an Eid trip is definitely on the cards and then we are going to use the rest for a trip to South Africa," she said.
She's not the only one getting in on the special Ramadan action from PizzaExpress UAE though, the restaurant is giving away more prizes where that came from during the Holy Month. There are two more golden tickets out there as well as more prizes like your height in pizza, an iPhone 6s and a year's supply of pizza.
Now, if that's not a reason to dine out or order in for iftar…we don't know what is. Time to chow down on some dough!