Eating Fruits and Vegetables Could Make You Happier
Adding These Foods to Your Diet Might Make You Happier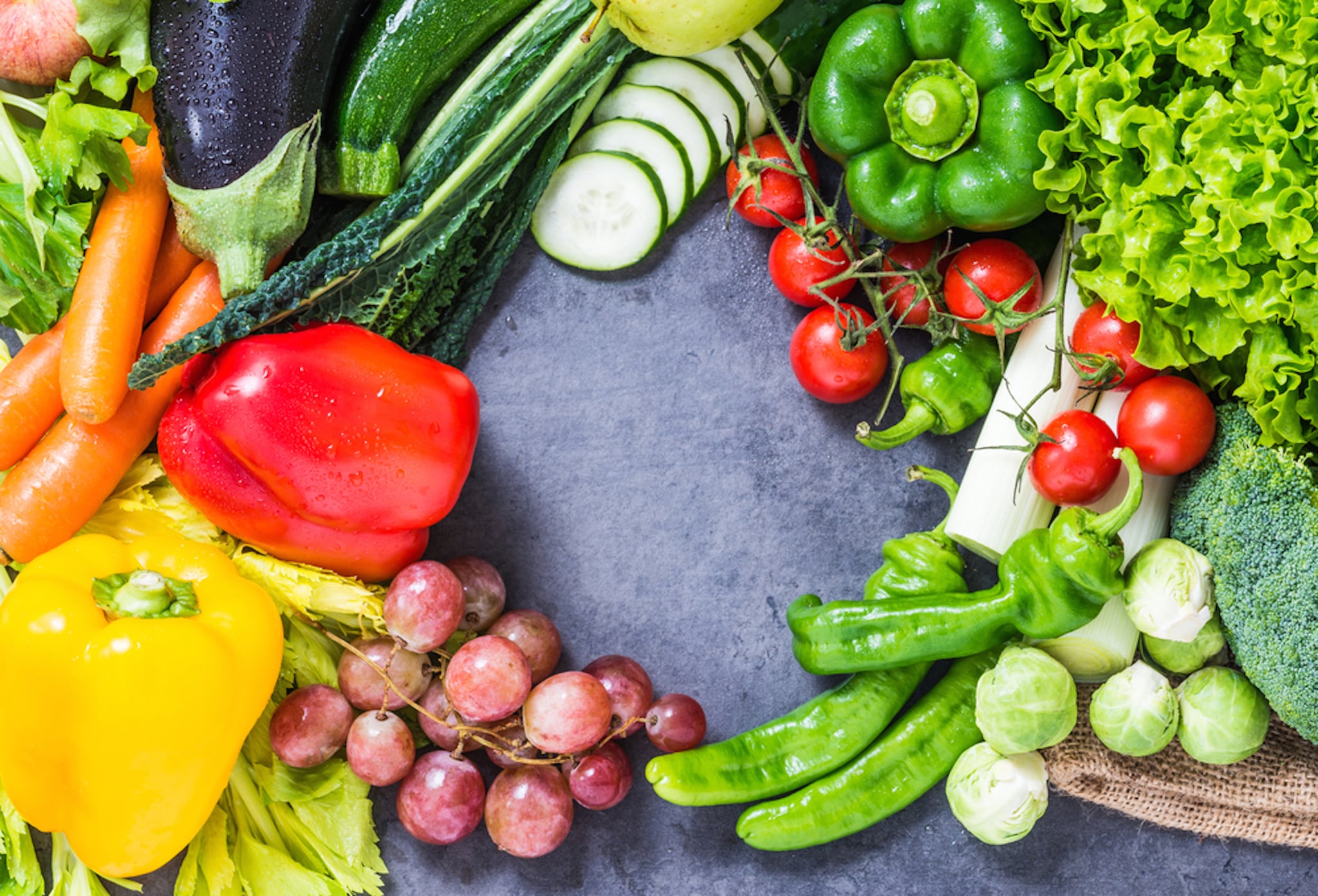 When a bad mood strikes, some people head to the treadmill, to sweat out the stress of the day. Others spend some time in the sun, letting the vitamin D give them a natural mood boost.
While these remedies are good to help offset the blues immediately, a new study revealed an easy (and healthy) way to keep bad moods at bay over a longer period of time.
According to a study published in PLOS One, young people who add fruits and vegetables to their diets report significant improvement to their psychological well-being. In the study, researchers worked with a group of young women aged 18-25, most of whom didn't regularly eat fruits or vegetables.
The researchers split them up into three groups: the first group was given two extra servings of fruits and vegetables per day; the second group received a daily text reminding them to eat fruits and vegetables, as well as vouchers to pay for them; the third group was not asked to change their eating habits at all. Before the study began, each participant underwent a psychological evaluation that assessed them on their mood, vitality, motivations, and other mental health factors.
After just 14 days, the participants who received fruits and vegetables reported feeling generally happier overall, while those who received the texts and those who did not change their diets reported no change at all.
The authors of the study write, "We conclude that providing young adults with high-quality FV, rather than reminding them to eat more FV (with a voucher to purchase FV), resulted in significant short-term improvements to their psychological well-being. These results provide initial proof-of-concept that giving young adults fresh fruit and vegetables to eat can have psychological benefits even over a brief period of time."
So, in addition to the physical benefits of eating leafy greens and bright fruits, there's now another great reason to squeeze a bit more into your daily diet!