Emirates Free Ice Cream at Dubai Airport Terminal 3
Now Emirates Is Serving Free Refreshments Before You Even Board the Plane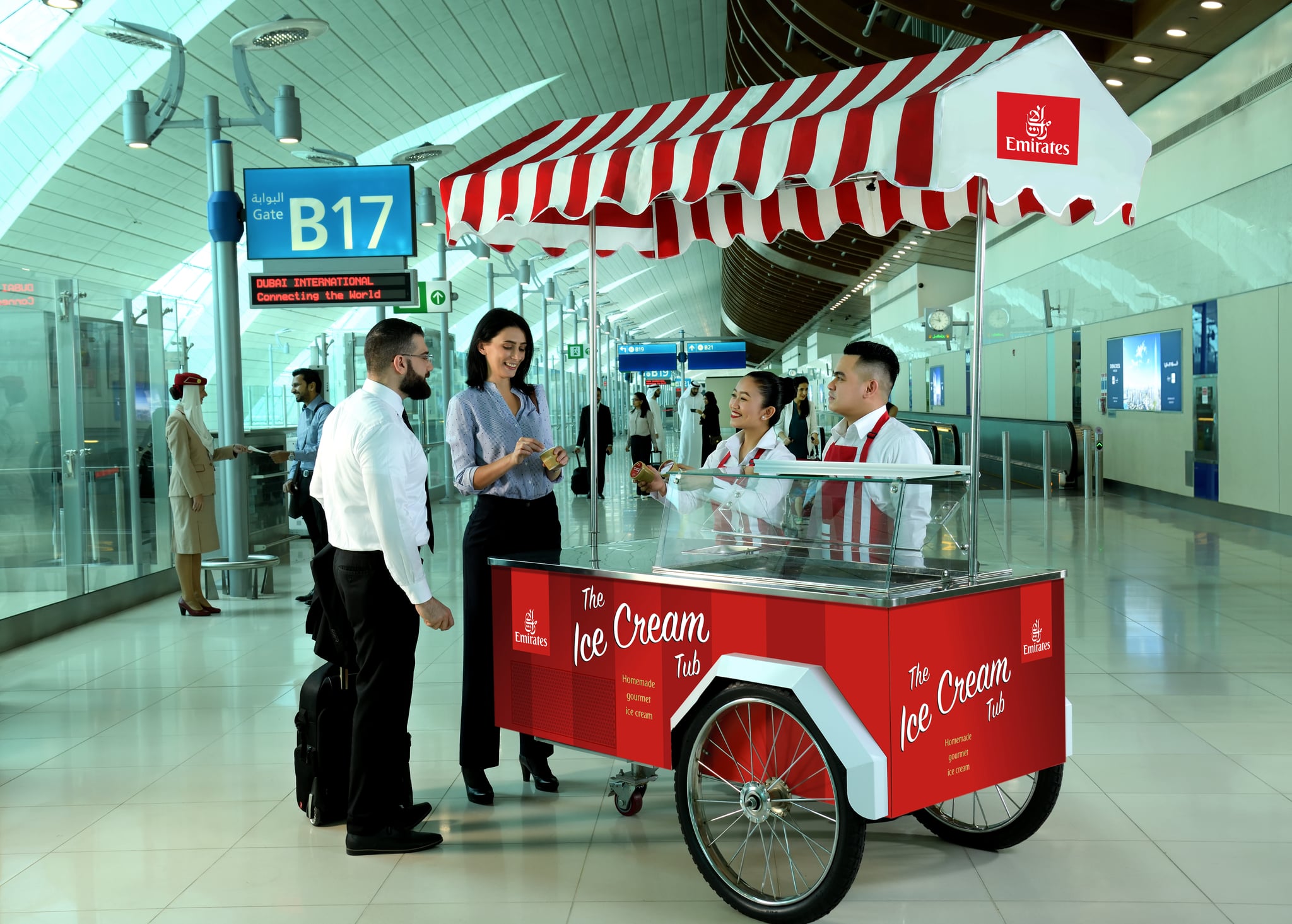 When you need a little snack pre-flight, there's always the dilemma of whether to wait until you get on the plane or whether to buy something in the terminal.
But Emirates is making sure passengers stay satisfied and don't have to spend the extra cash on expensive airport food by handing out free refreshments this summer. The Dubai-based airline has an ice cream cart in Terminal 3, the same as the one in their Business Class lounge at DXB, so customers can enjoy a sweet and cool treat while waiting.
So if you're departing or in transit anytime before August 31, it's guaranteed to put a smile on your face with a choice of mango, chocolate, date and Arabic coffee, lemon sorbet, and vanilla flavors. Catch the cart between 12.30 p.m. and 2.30 p.m., and 6 p.m. and 9 p.m.
Sweet!
Image Source: Emirates