Emirates Ramadan Catering 2018
Why Emirates Will Only Be Serving Cold Meals on Certain Flights This Month
If you're flying on Emirates during Ramadan and you're fasting, the last thing you want is to smell the aroma of airplane food (which on Emirates smells pretty darn good) wafting up the aisles.
That's why, during the Holy Month Emirates will be serving cold meals on some of its flights that coincide with iftar time. This includes flights to and from the GCC. As for flights heading to Jeddah and Medina, only cold meals will be served during Ramadan, even on Umrah day flights.
If you're wondering what the menu will be, we've got it. Expect an Iftar box which includes a couscous salad & grilled chicken or moudardara & roasted chicken, sandwiches, spinach or tomato and onion fatayer, an assortment of sweets, dates (of course), laban and water. Each item has been individually wrapped so that passengers can take it home if they wish to do so. Mid-Ramadan, expect a different meal plan – so those fasting frequent flyers beat the dread of a monotonous meal.
And if it's time to break the fast before you've gotten onto a plane, they've got you. Complimentary dates and water will be served at the gate, or while boarding at the Emirates hub in Terminal 3 of Dubai International Airport and other Emirates destinations. The luxurious Emirates lounge will also serve Arabic coffee, dates and sweets at Iftar time.
And it doesn't end there! For the first time ever, Emirates is celebrating Eid the way it deserves to be celebrated – with Eid treats and discounts on duty-free products.Shoppers on flights from June 11-15 will receive a 20 percent discount on duty-free products that are over US $95.
And from June 14-17, Eid sweets will be served onboard flights. In Economy, passengers will be served Eid cookies, while in First and Business, customers will receive a box of chocolates. First Class flyers will also get a special edition of Lakrids Crispy Rose flavored liquorice – a treat that will be served during Ramadan as well as Eid for these high flyers.
And while you're savoring your nutritious Iftar meal and sweets, you can also catch one of the special religious programs, including: A'aelat Ramadan Kareem, Fa Esalo ahli il thekir, Al Baqeyat Al Salehat, as well as Ramadan entertainment airing on Hayat Thaneya, and shows such as As-hab Al Hemam and Bou Tbei.
Now all they have to think about is how to get us off the flight.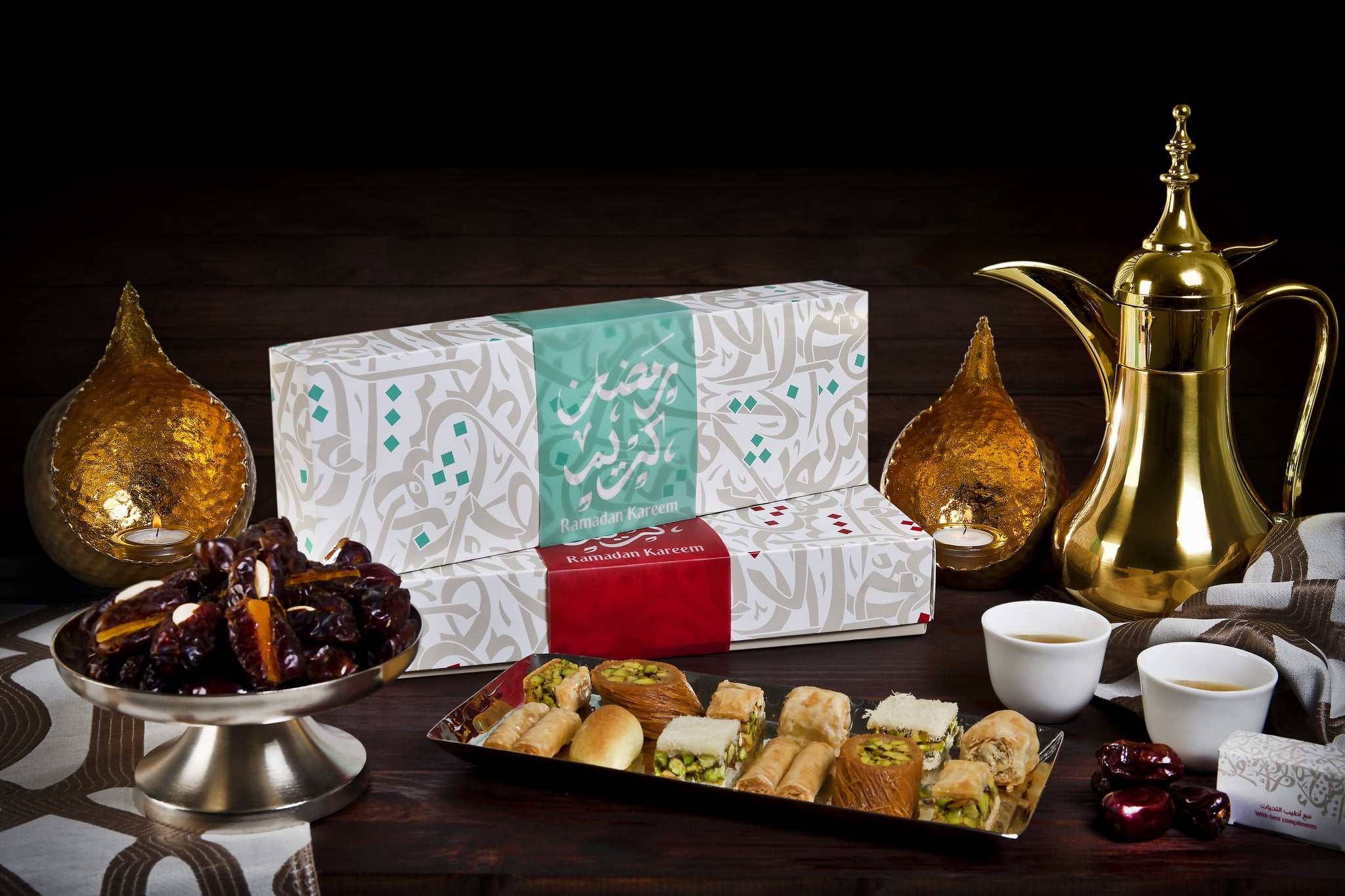 Image Source: Emirates