Emirates Reveals Global Meals Stats
Emirates Airlines' Meal Stats Reveal Just How Much the UAE Loves Hummus and Dates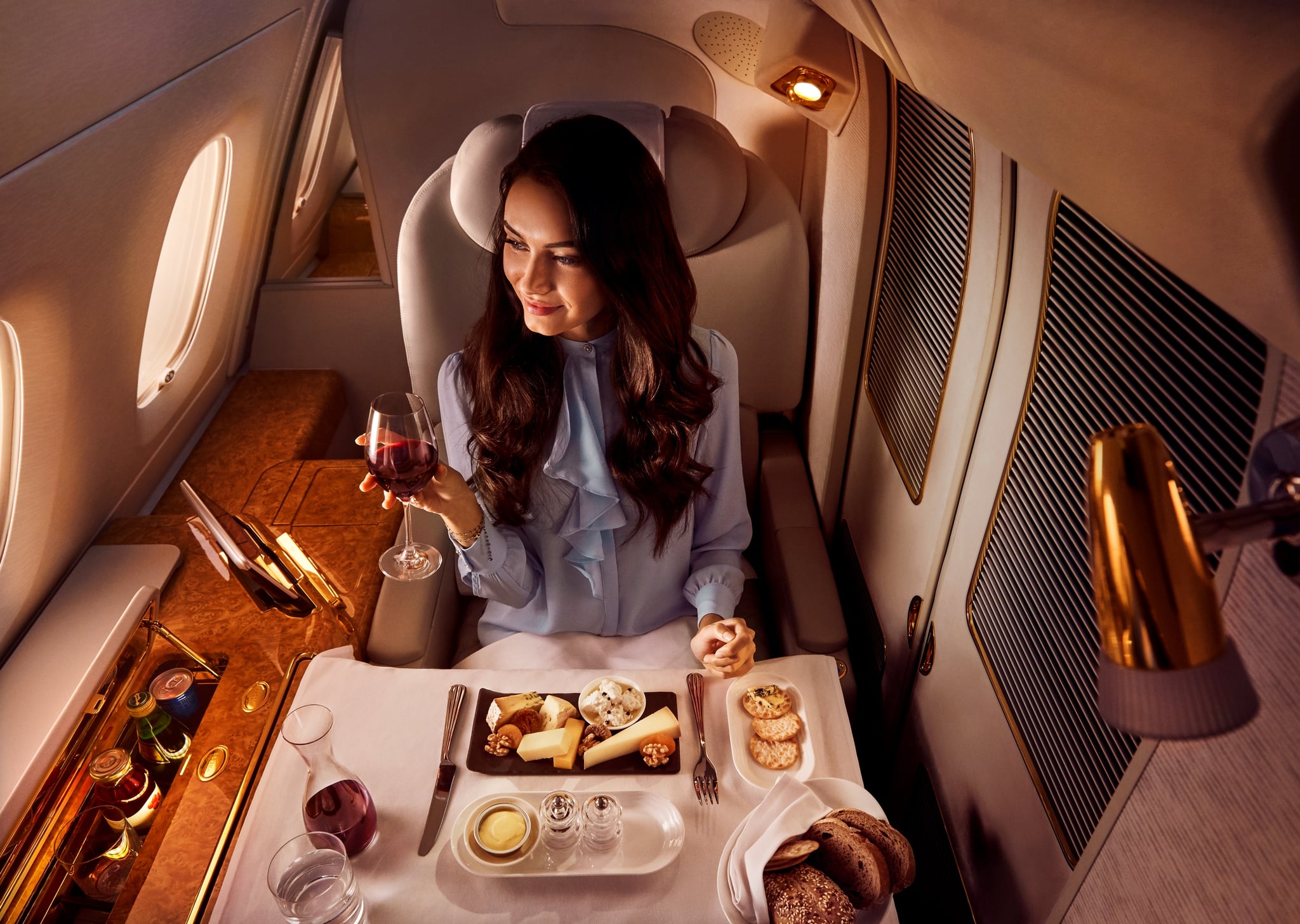 Are you really surprised?
The United Arab Emirates has an insatiable appetite for hummus and dates, with Emirates Airlines serving up a whopping 110,000kg of the creamy blended chick peas and 315,000 of the sweet dried fruit respectively over the course of 2016.
With the airline's signature meal platter being Emirati Machbous, Arabic Mezze and Sticky Date Pudding, it's no wonder those flying through their Dubai hub can't get enough of the ingredients. The finding come as part of a wider annual study which points out they served 100 million meals last year, which included 5 million eggs, 55 million bread rolls, 70 tons of strawberries and 165 tons of salmon.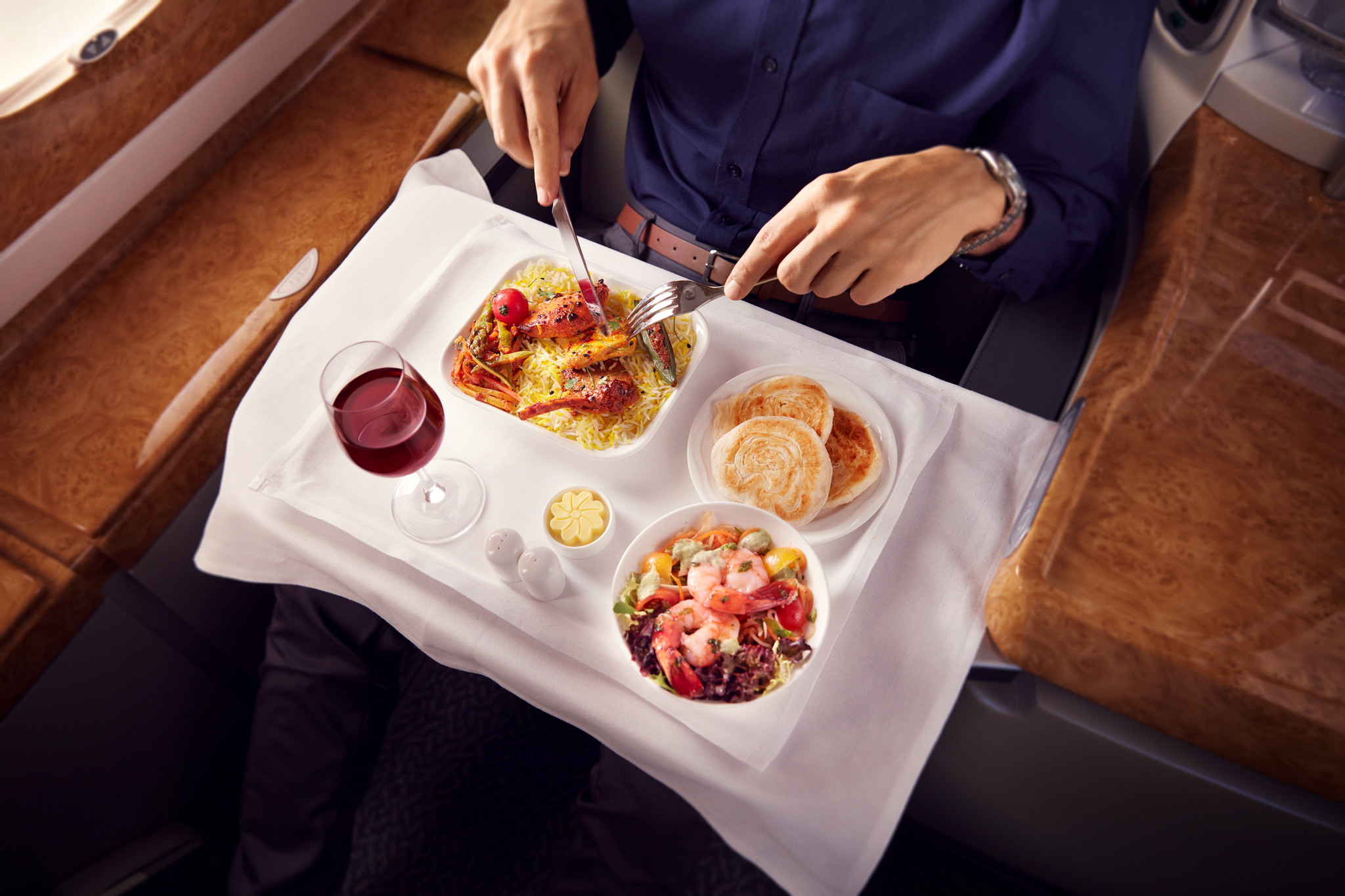 A whopping 590 of their flights have to be catered each day around the world and it means they have 1,500 menus and 12,450 recipes to appeal to different countries. Emirates keeps 1,200 chefs and more than 23,000 cabin crew busy as they dish out 190 meals every 60 seconds!
It means, on average, they get through 2,500 pieces of eating utensils and 1,400 pieces of crockery on every flight.
The figures also revealed lots about our friends from around the world. Emirates' Australian food partner provides 15,120kg of feta cheese annually, the Italians provide 4 million single serve bottles of olive oil, Sri Lanka's behind 9.6 million tea bags and Switzerland keeps us well caffeinated with 1 million capsules of Nespresso coffee.
That's a lot of food and drink! No wonder they're the best airline in the world.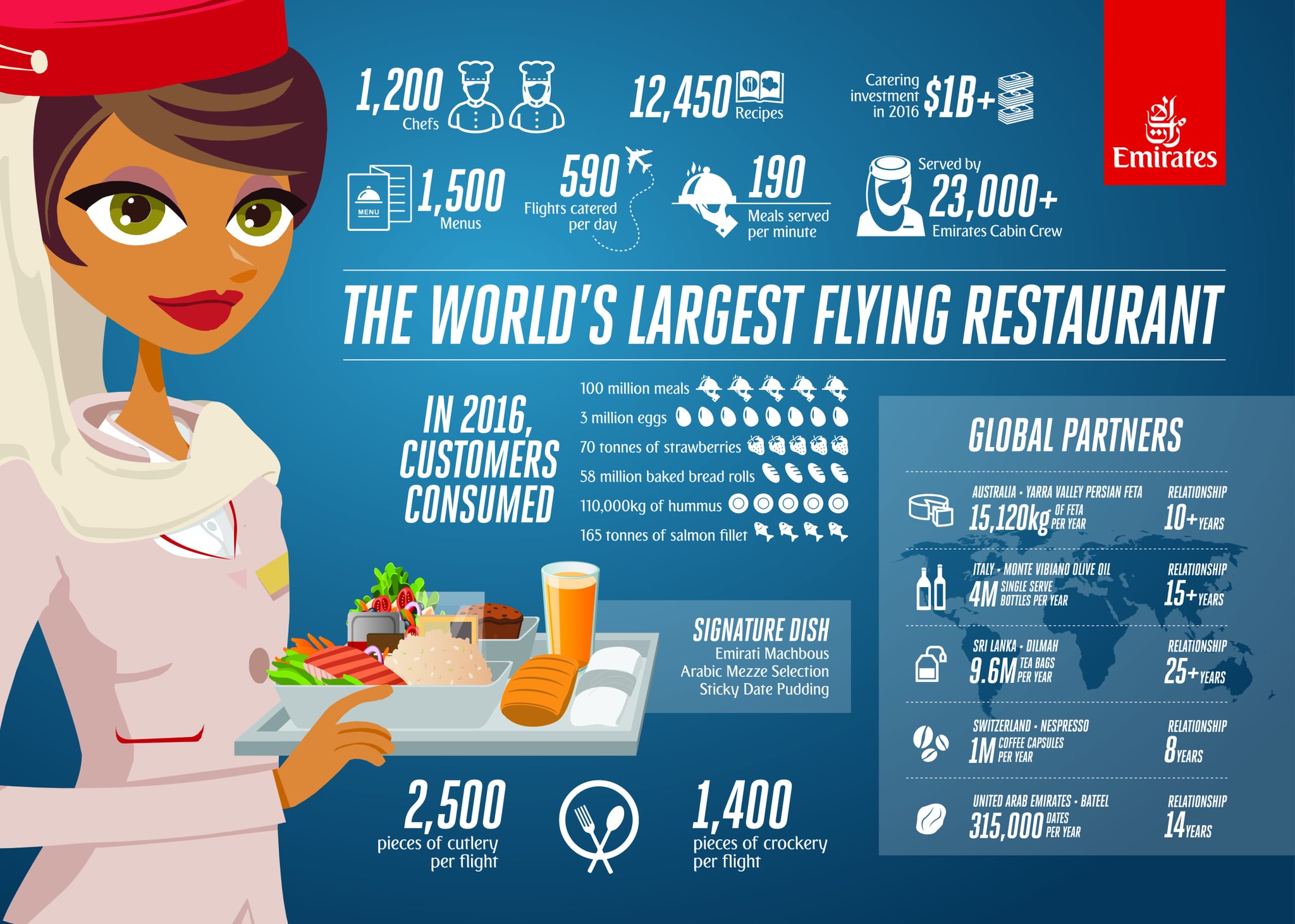 Image Source: Emirates