Facts About Ben & Jerry's
Some of the Weirdest Ben & Jerry's Creations + 11 Other Fun Facts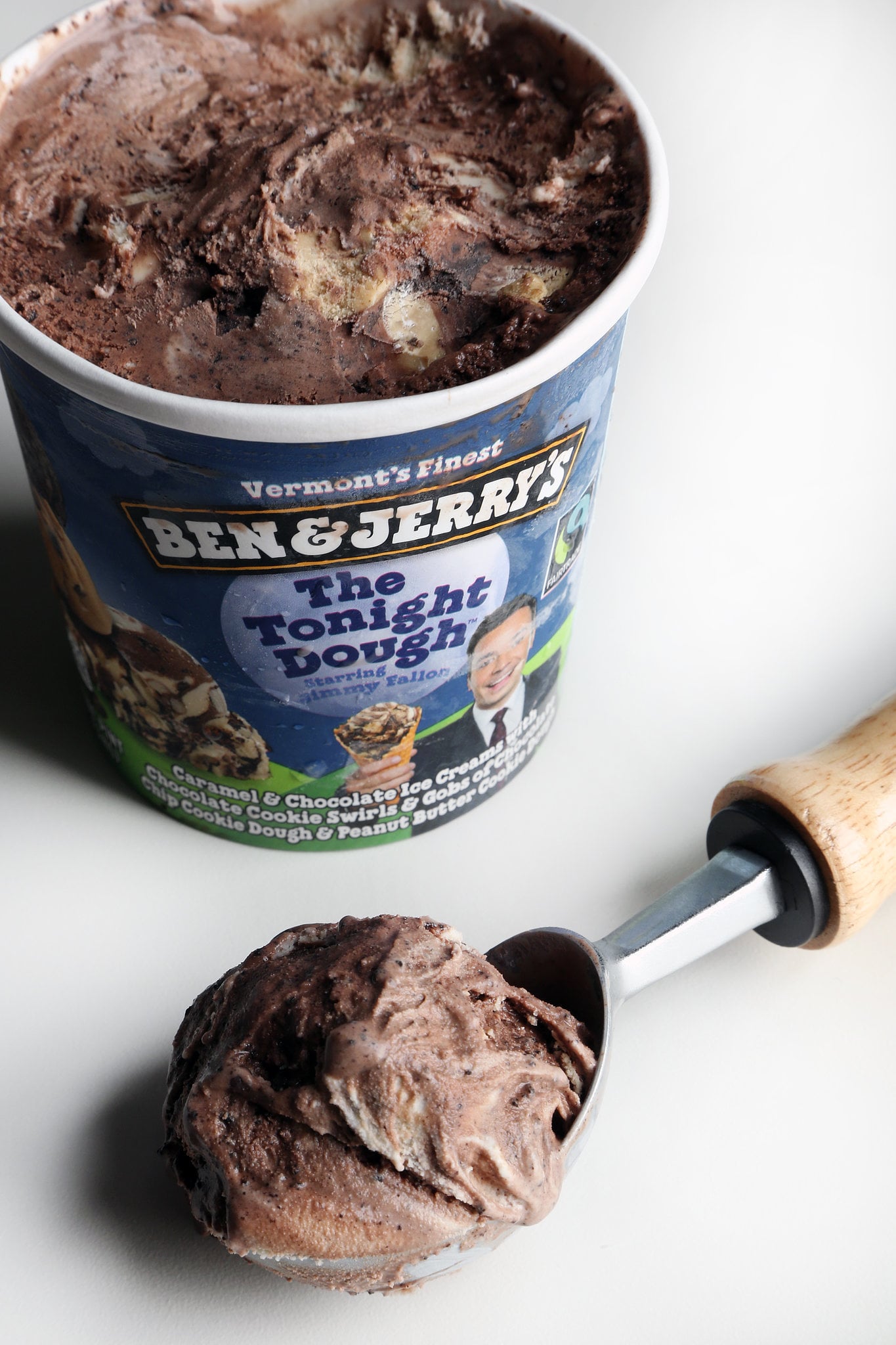 I thought I knew just about all there was to know about Ben & Jerry's before making a visit to brand headquarters and the factory in Vermont. I was so wrong. Did you know how much the brand cares about not just the cows it gets milk from but also the farmers who care for them? Did you know that there have been some seriously wacky flavor creations in the test kitchen? I learned all that and more, so here are 12 superinteresting tidbits about Ben & Jerry's, straight from employees, including cofounder Ben Cohen himself!
Greyston Bakery, which provides Ben & Jerry's with its brownies for ice creams, has an open hiring policy. This means that anyone who wants a job can have one, no questions asked about your work history or your past.
It took the geniuses behind the nondairy flavors about 90 tries just to get the base right.
The Pint Slices were in development for a long time and started as a product with a stick. The Innovations team nixed the stick because it kept getting stuck on all the toppings swirled inside the ice cream slices!
Ben & Jerry's products vary from store to store and country to country. One popular UK product, the 'Wich, used to be available in the US but is no longer because the US already has so many ice cream cookie sandwich options.
Some of the most creative flavors that have been tested in the Ben & Jerry's kitchens include carrot with tarragon, beer flavors, rosemary, and barbecue caramel with ancho chile peaches.
One of the biggest flops that actually made it to production was Peanuts & Popcorn, because the popcorn got soggy no matter what.
Now that Ben & Jerry's is decades old and has already released tons of flavors, the brand is focusing on nostalgia, so that they're in line with its target customers.
How much do you love the cookie dough in your Half Baked pint? Sorry to say you can't go and buy the exact cookie dough Ben & Jerry's uses. It, like many other ingredients in the ice creams, is produced exclusively for the ice cream makers.
One of the most difficult flavors for Ben & Jerry's to shoot marketing photos of? Phish Food, because of all the swirls that make it super soft.
The last flavor cofounder Ben Cohen was personally involved in was Phish Food.
And speaking of Phish Food, that marshmallow swirl isn't actually marshmallow! It's nougat because actual marshmallow wouldn't hold up in the ice cream.
The Caring Dairy program ensures that all the farmers and farmworkers that Ben & Jerry's works with are taken care of, as well as the land and the cows. The program enforces high-quality animal care for the cows.
Image Source: POPSUGAR Photography / Anna Monette Roberts