Fairmont Dubai Chocolate Easter Egg Has 436,000 Calories
This Chocolate Egg Will Set You Back 436,000 Calories ... and No, It Hasn't Put Us Off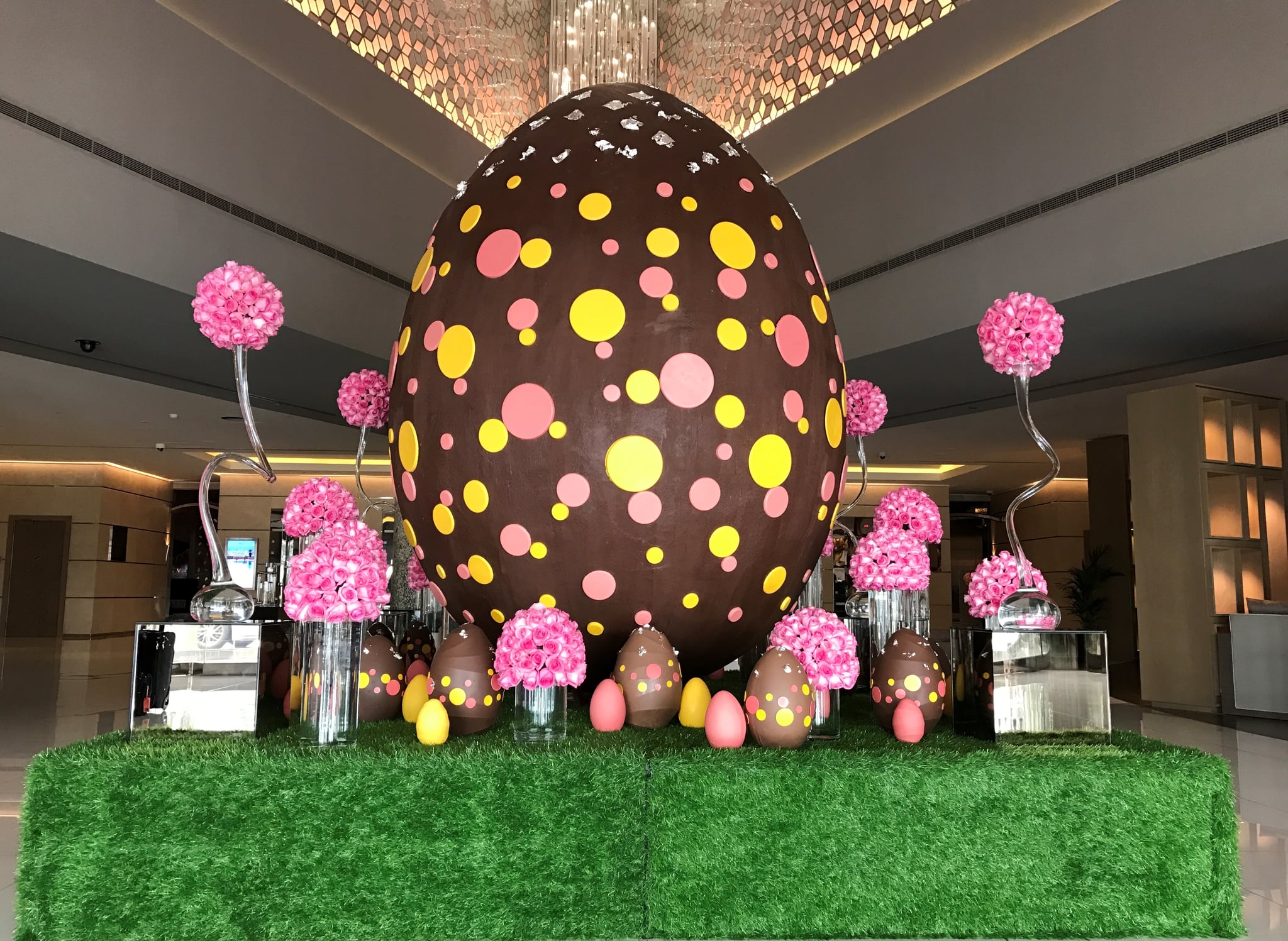 Ladies, I'm sure you can relate … There aren't many things that would put us off chocolate when we have a massive craving, and even this nutritional fact isn't, unfortunately for my waistline.
Fairmont Dubai hotel has really laid it on for their Easter Decorations, and Executive Pastry Chef, Romain Caslet's creation will turn heads as much as it makes tummies grumble.
This giant chocolate egg, thought to be the largest in Dubai, weighs a whopping 200kg (that 80kgs of 55 percent dark chocolate which has been proven to be good for you by the way) and it 2.5 meters tall.
It took four weeks to create this lobby display, which can be viewed until April 8, so it's no surprise then that it contains 436,000 calories. Okay then, maybe we won't eat the whole thing.
"We are very proud to have successfully completed this spectacular project. Constructing the egg wasn't easy due to its enormous size, but it is definitely one of the most Instagrammable lobby centerpieces our guests have ever seen," the chef said.
It's certainly something you'll want to get a picture with.
Is this Dubai's biggest #Easter egg?#FairmontDubai #FairmontMoments #Dubai pic.twitter.com/Bx1WT89XHg

— Fairmont Dubai (@FairmontDubai) March 19, 2018
Image Source: Fairmont Dubai