Floating Islands Recipe
Floating Islands Are the Perfect Summer Dessert Recipe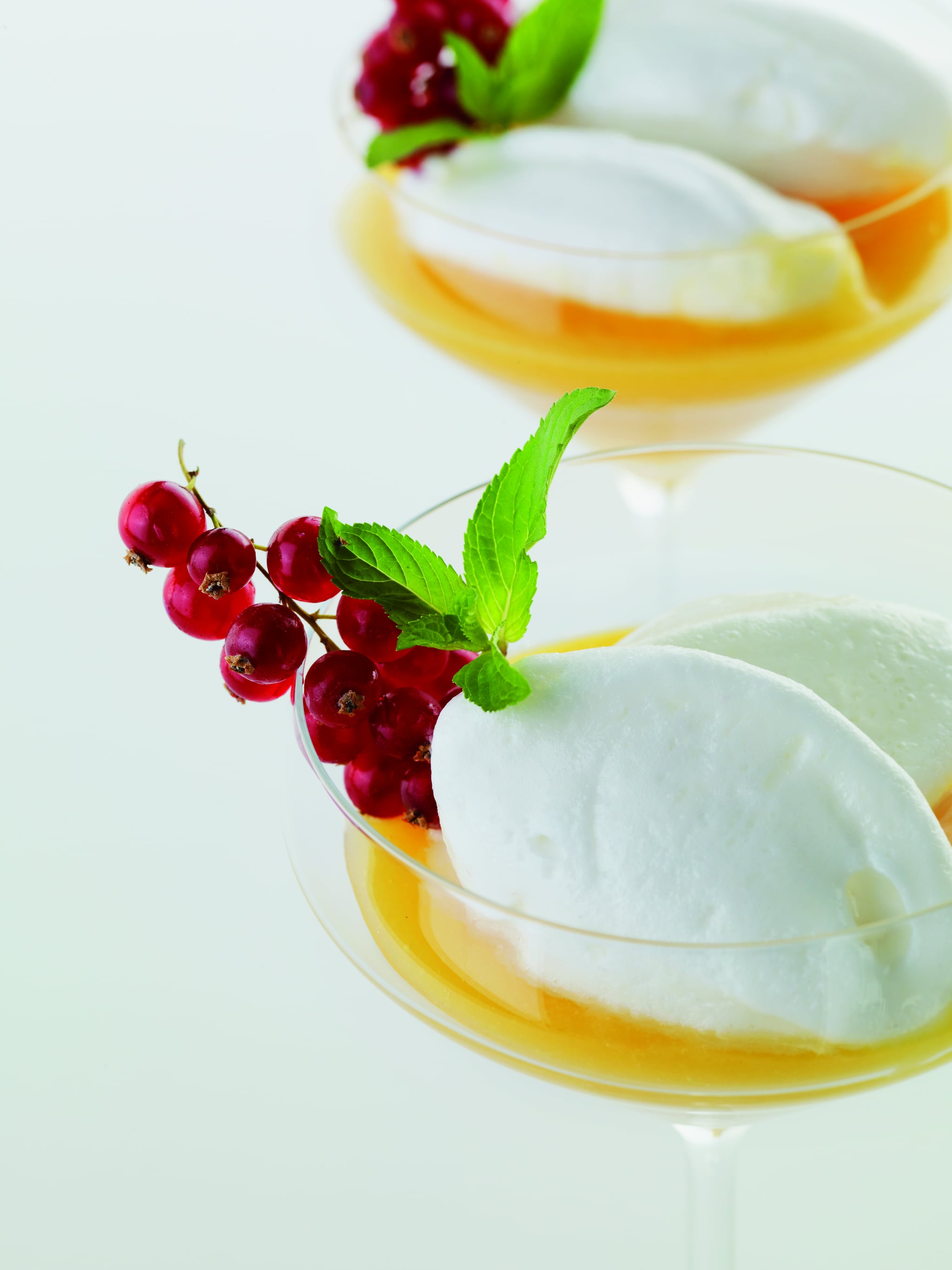 What do you get when you poach meringues? Floating Islands! Make this dessert using Braun's MultiMix 3 Hand mixer HM 3105.
Ingredients
FOR FLOATING ISLANDS
6 egg whites
250g sugar
800ml milk
Red berries for garnish
FOR APRICOT AND VANILLA SAUCE
300ml water
100g sugar
250g dried apricots
1 vanilla pod, split
Directions
Place the apricot and vanilla sauce ingredients in a saucepan over a gentle flame and simmer for 20 minutes.
Then pour the ingredients into the 600ml beaker and attach the blending shaft to Braun's MultiMix 3 Hand mixer HM 3105. Start at low speed and move up to create a smooth mixture. If necessary pass through a fine sieve and then refrigerate until required.
For the floating islands, place the milk into a wide, shallow saucepan and bring to a gentle simmer.
Thanks to ComfortClick you keep the same comfortable hand position no matter which attachment you are using. Replace the blending shaft with Braun's whisk accessory per one click. In a clean, grease-free bowl, whisk the egg starting with a medium speed, increasing it while beating. Gradually add the sugar, whisking continuously until the mixture is thick and glossy.
Carefully shape 8 large spoonfuls of the egg white mixture and add to the simmering milk. Poach gently for two minutes on each side. Remove, cool and refrigerate.
Pour the cooled apricot and vanilla sauce into the bottom of a dessert glass and cover with two of the floating islands. Garnish with red berries.
Information
Category

Desserts

Yield

6-8
Image Source: Braun