Food Truck at Eat the World DXB
You Need to Try These 3 Dishes at Eat the World DXB
Eat the World DXB promises to be one of the highlights of the Dubai Food Festival, and as the first major event of the three-week long festival, Eat the World is the place to be be this weekend. Held at Burj Park, 15 of London's most popular food trucks will put on the breaks for the 3-day long event. The best bet is to sample everything, but if you have to choose, we've helped narrow it down....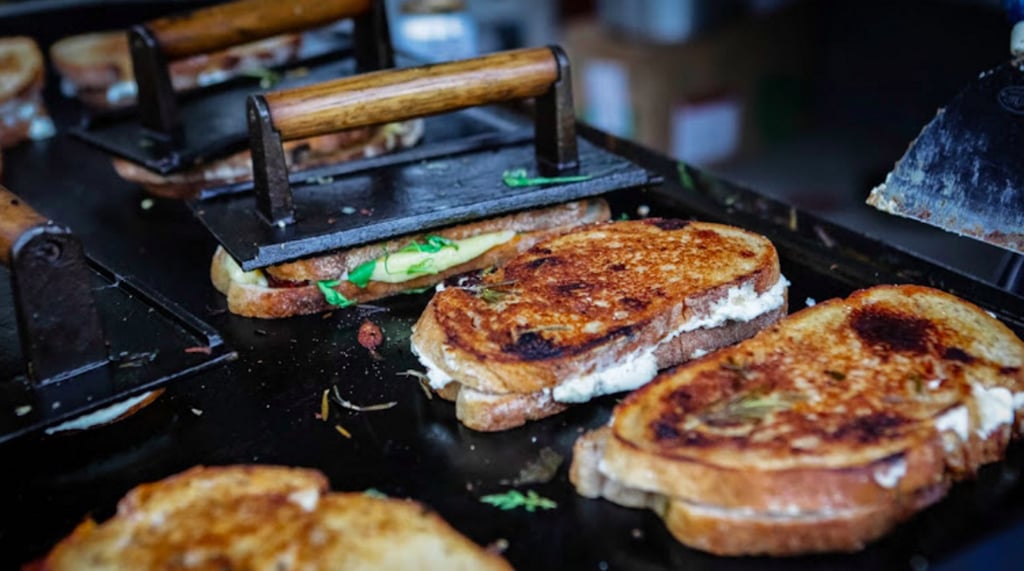 FishDog
Mark Hix is the chef behind FishDog, which he runs out of a vintage Citron H van. He offers up British classics like fish and chips with tartar sauce and mushy peas, but the can't miss item on FishDog's menu is the Dog-Nuts-- Hix's take on a cinnamon donut, which he tops off with a salted caramel sauce.
The Cheese Truck
There's literally nothing not to love about The Cheese Truck. Putting a grown-up spin on grilled cheese, The Cheese Truck's gooey creations give a whole new look to your childhood favorite. Try whatever the special is next weekend, or stick to one of their classics-- the Queso Chihuahua cheese with rocket is incredible!
BangWok
BangWok takes Thai street food to a new level, and they were even awarded with the annual British St. Food Award last year for their inspired dishes. Though all of the dishes are reminiscent of a Bangkok night market, the Pad Thai is the real star.
Image Sources: Instagram user bangwokthai, Instagram user the cheesetruck and Instagram user hixfishdog