Foul Medames
No Wonder This Spicy Bean Dip Is Egypt's Favorite Breakfast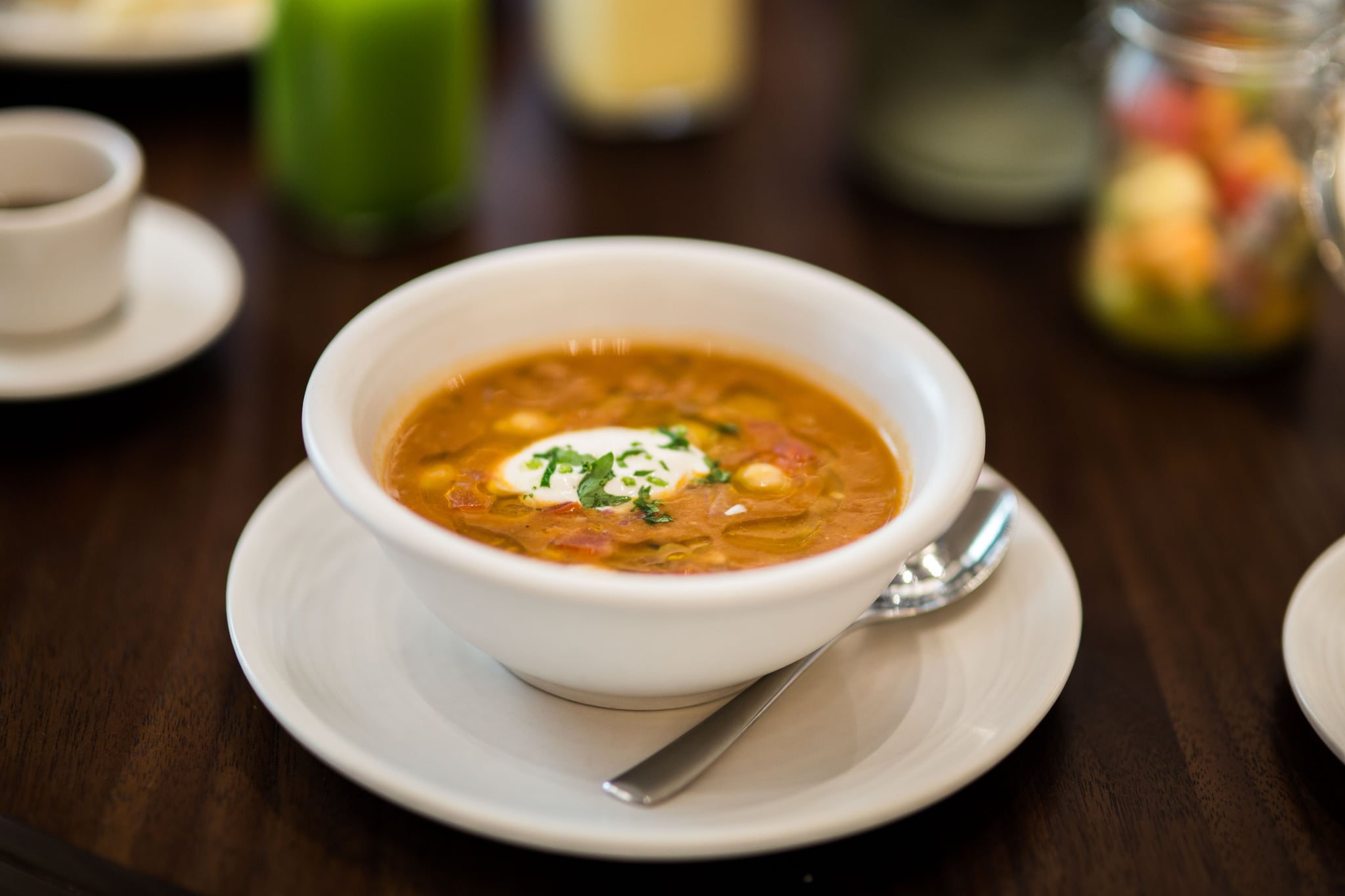 Foul Medames is the breakfast of choice in Egypt and it's about to become your new favorite too. It's made up of boiled chick peas, broad beans, garlic, tomato, olives, and cucumbers, making it a great one for vegetarians. Serve with a generous helping of pita bread!
Foul Medames
Manzil Downtown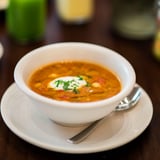 Ingredients
1 cup Egyptian fava beans, unpeeled
1 cup chick peas
1/3 cup chopped flat-leaf parsley
3 lemons, cut in quarters
1 pinch cayenne pepper
4–6 cloves garlic, crushed
1 medium tomato, diced
1 small cucumber, peeled and diced
Chili-pepper flakes
3 teaspoons of cumin seeds
3-4 olives – cut into small pieces
Olive oil
Salt and pepper
Directions
Peel the garlic cloves removing the outer layers and finely chop. Chop the parsley as well.
Toast cumin seeds in skillet. Transfer to a pestle and mortar and grind.
Heat the olive oil in a large pot and add the garlic cloves and cumin. Sauté for about 1 minute and add the drained Fava beans. Cover with water, put a lid on and simmer for about an hour or until beans are soft.
Drain the cooked beans reserving the flavorful water. Let them cool and start shelling them. Make a small cut or tear a small opening on one end of a bean and squeeze the content back into the flavorful water. Throw away the shells.
Bring back beans to a boil and add boiled chick peas. Mash them slightly using a potato masher. Add parsley, lemon juice, tomatoes, olives, cucumbers, and simmer few more minutes until slightly reduced and thick. Stir from time to time.
At the end season with salt and pepper, cayenne pepper, or chili pepper flakes and serve with pita bread.
Information
Category

Breakfast/Brunch

Cuisine

Mediterranean/Middle Eastern

Yield

2-4

Total Time

1 hour, 9 minutes, 59 seconds