Freezable Casserole Recipe
Freezable Casseroles: Texan-Inspired King Ranch Chicken
Growing up in Texas, almost every mom-and-pop restaurant has a fridge full of take-away casseroles, and king ranch chicken is one of the most popular. It's a hearty meal for cold, dark Winter nights, especially during the crazy holiday season. Plus, it's always good to have a casserole in the freezer for a homemade yet simple dinner option.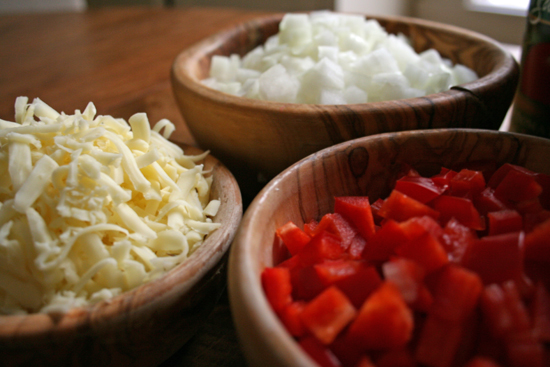 For those unfamiliar with king ranch chicken, it's essentially a Mexican-flavored casserole, filled with cheese, chicken, aromatic vegetables, and corn tortillas.



Here's the greatest part about this casserole: it's easy to double — or even triple! — this recipe to stock up your freezer.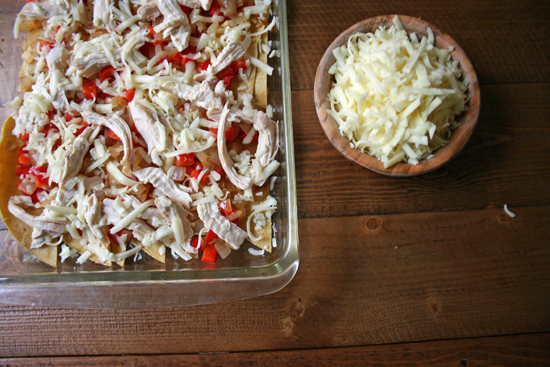 Serve this with a crunchy green salad, collard greens, or other favorite vegetable. Keep reading for my favorite king ranch chicken casserole recipe.
King Ranch Chicken Casserole
From Anna Monette Roberts, POPSUGAR Food
Notes
Make cleanup a breeze by using disposable tin containers rather than glass or enameled cast iron. If you plan on freezing the casserole, there is no need to bake it. Simply wrap it tightly in plastic wrap, date it, and be sure to eat it within three months. When you are ready to bake, remove the plastic wrap, and complete step four of the directions.
Ingredients
2 cups chicken broth
1 cup semicondensed cream of mushroom soup, such as Amy's
1 10-ounce can diced tomatoes with green chile peppers
2 tablespoons canola oil
1 onion, chopped
1 red bell pepper, chopped
1 teaspoon chili powder
Garlic salt, to taste
1 12-ounce package corn tortillas, sliced into 1-inch strips
3 cups chicken breast meat, shredded
10 ounces white cheddar cheese, shredded
Directions
Set oven to 350ºF. Combine chicken broth, mushroom soup, and tomatoes with green chiles in a large liquid measuring cup.
In a sauté pan, heat one tablespoon oil over high heat. Add chopped onion, and sauté for 5 to 10 minutes without stirring, until brown on one side. Stir once, and allow to sauté another 5 to 10 minutes, until brown on the other side. Add bell pepper and chili powder, and cook another 5 minutes, until bell pepper is wilted. Sprinkle garlic salt or regular salt to taste.
In a 9-by-13-inch baking dish, grease the bottom and sides with remaining oil. Cover the bottom with a third of the tortilla strips. Spread half the sautéed vegetables and shredded chicken over the tortilla strips. Pour a third of the soup mixture over the casserole, then sprinkle a third of the cheese on top. Create a second layer of tortilla strips, and add the same fillings. Top the casserole with a third layer of tortilla strips, and sprinkle the remaining cheese over.
Cover the casserole dish with foil, and bake for 30 to 45 minutes. Uncover the casserole, and set the oven to broil. Broil the top of the casserole until cheese is bubbly and beginning to brown, about 5 minutes.
Information
Category

Main Dishes

Yield

Serves 4
Image Source: POPSUGAR Photography / Anna Monette Roberts