French Toast
The Yucky Reason French Toast Was Created Probably Still Won't Put You Off Eating It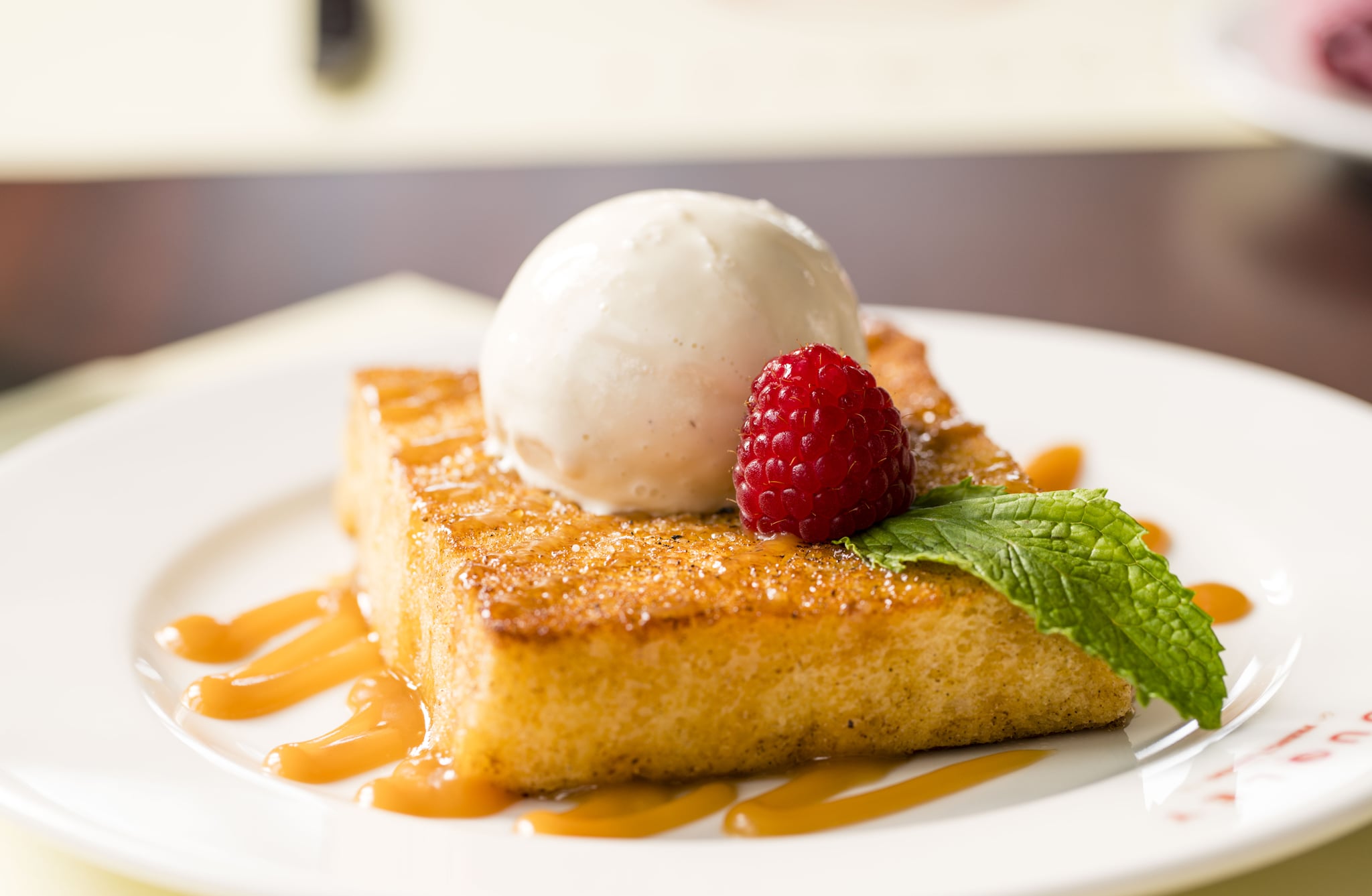 Pain perdu literally translates and "lost bread" in French and gets its name from "losing" bread when it goes hard or stale. By adding egg and creating this tasty dish though, the bread is saved and voila, we have (as we call it in English) French toast. It might sound a little gross but who could resist this recipe from Couqley? Bon appetit!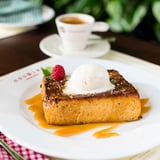 Ingredients
2 slices of 'Pain de mie' (sandwich bread)
1 egg
2 tablespoons white sugar (25g)
1 1/4 cup whole milk (300ml)
1/2 teaspoon pure vanilla extract (2g)
Pinch of salt
1/5 stick butter (20g), for cooking
Vanilla Ice Cream, 1 scoop (optional)
1 fresh raspberry (optional)
Confectioners' sugar, ground cinnamon, or caramel sauce for serving (optional)
Directions
In a bowl, mix in the egg, salt, sugar, and vanilla extract and whisk until combined and then add the milk and whip to combine.
Dip bread slices into the egg mixture, one at a time.
Heat the pan and melt 1 tablespoon of butter. When the butter is melted, pan-fry the bread for 2 minutes on each side until golden brown. Then, place the golden-fried bread into a plate lined with paper towel to remove any excess butter.
Just before serving, dust with confectioner's sugar or ground cinnamon. Drizzle caramel sauce (optional).
Pain perdu can be served with maple syrup, honey, butter, banana, raspberries, strawberries, and blueberries.
Information
Category

Breakfast/Brunch

Cuisine

French

Yield

2