Frozen Mango-Vanilla Yogurt With Olive Oil & Passion Fruit
You'll Never Guess the Secret Ingredient in This Frozen Mango-Vanilla Yogurt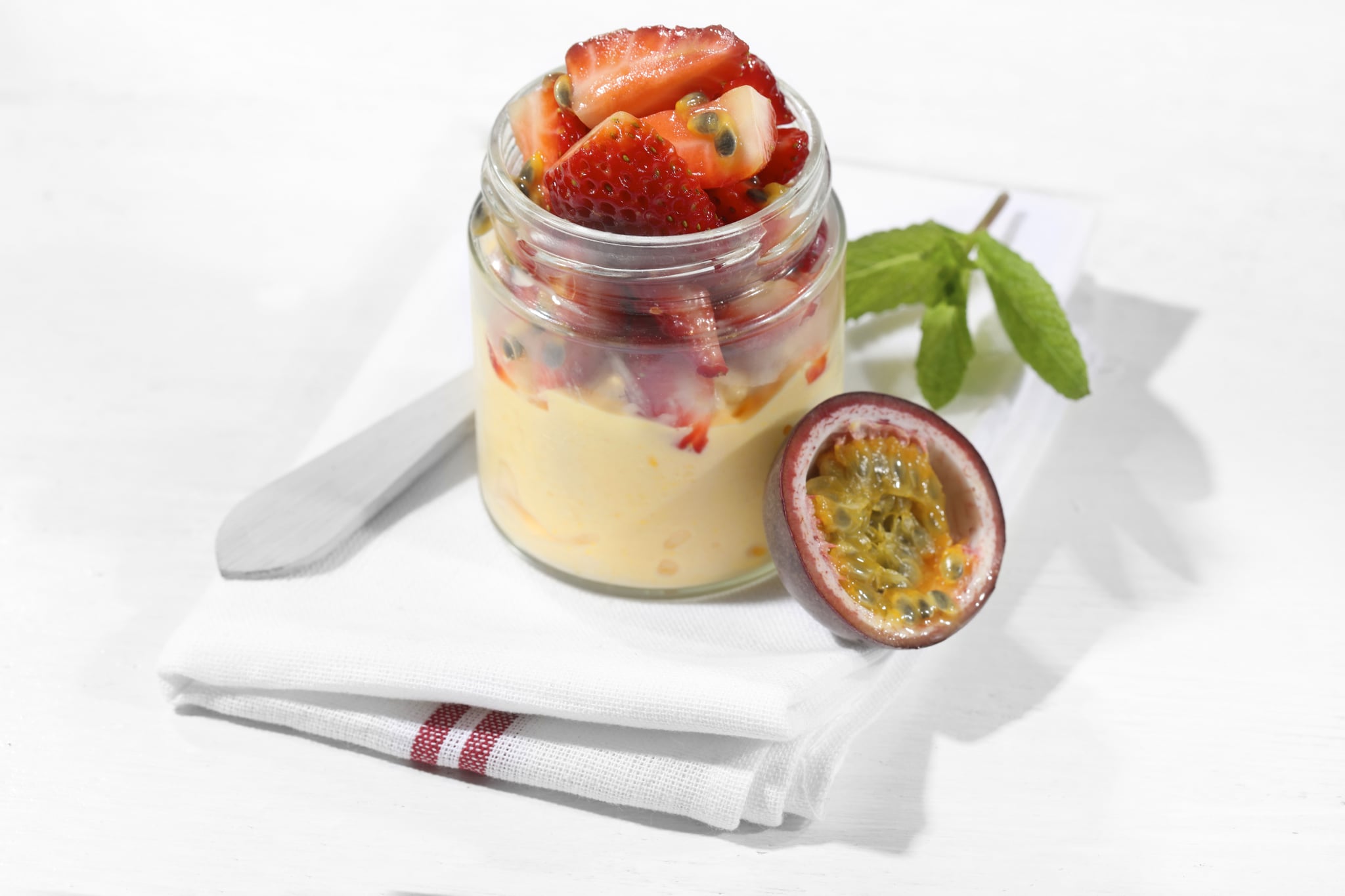 It's all about the marinated strawberries. Not only are they drizzled in citrus juices, but olive oil helps make this dessert as delicious as it is. Just use Braun's MQ 7 Hand blender with its MQ MQ 40 (1.25 l) chopper/blender accessory to whip it all up.
Frozen Mango-Vanilla Yogurt With Olive Oil & Passion Fruit Marinated Strawberries
Braun
Ingredients
FOR THE MARINATED STRAWBERRIES:
500g fresh strawberries, quartered
100ml orange juice
50ml olive oil
Juice and zest of one lime
1 tablespoon sugar
1 passion fruit, juice, and seeds
FOR MANGO AND VANILLA FROZEN YOGURT:
2 whole mangoes, peeled and chopped
250g vanilla-flavored yogurt
Juice of one lime
Directions
For the marinade put all the ingredients into the MQ 40 chopper/ blender accessory and attach Braun's MQ 7 Hand blender. Blend until smooth. For perfectly smooth dressing, the pulse function gives your short bursts of maximum power.
Place the quartered strawberries in bowls and drizzle over the marinade. Leave for at least 20 minutes.
For the mango and vanilla frozen yoghurt, slice the flesh away from either side of the mango pit, then scoop the mango flesh away from the skin. Place the mango in an airtight container and freeze for 4 hours or until frozen.
Place the frozen mango together with lime juice and vanilla-flavored yoghurt into the MQ 40 chopper/ blender accessory and blend until the mixture is smooth and creamy. Start at low speed and gradually move up to high speed.
Transfer to bowls and serve with marinated strawberries.
Information
Category

Desserts

Yield

6

Total Time

29 minutes, 59 seconds
Image Source: Braun