We never grow tired of funfetti [1] desserts. The buttery-vanilla flavor combined with the bright rainbow jimmies makes any person happier. That's why when I came across this pin for a funfetti cheese ball [2], I knew I had to try it at home. Traditionally made with cream cheese, cheese balls [3] are usually savory, and this funfetti version errs on the tart side. It reminds me of cheesecake filling, so it's perfect for sweet Nilla Wafers . . . or salty Club crackers, if you're open to flavor experimentation.
Before getting started, here's what you'll need:
7 ounces plain cream cheese
1 1/2 cups yellow cake mix
1/4 cup rainbow jimmies, plus more for coating
1 box of Nilla Wafers for dipping
Mix Together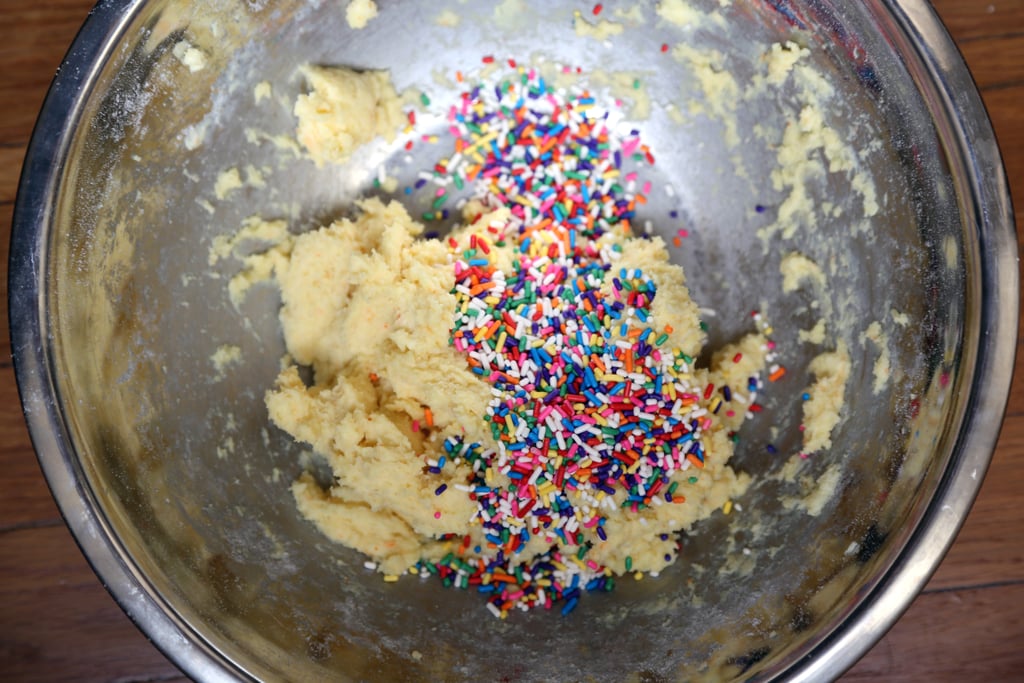 Blend the cream cheese using a stand or hand mixer. Then slowly mix in the yellow cake mix in small batches. Carefully mix in the sprinkles.
Wrap in Saran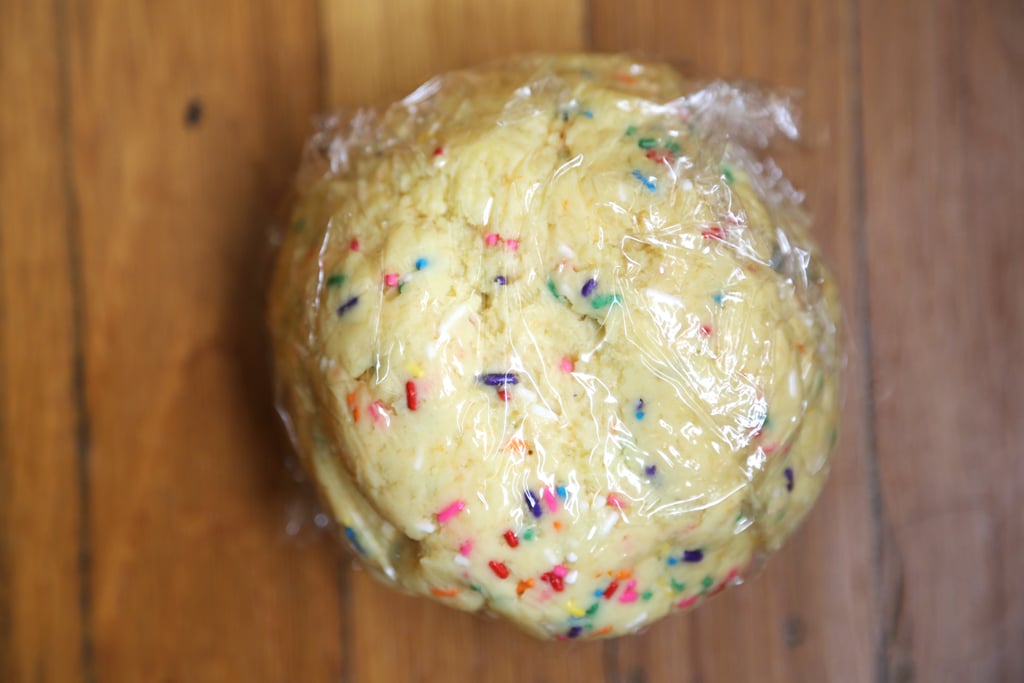 Form a ball with the dough, wrap it in saran, and refrigerate for a few hours (and up to overnight), until firm.
Roll in Sprinkles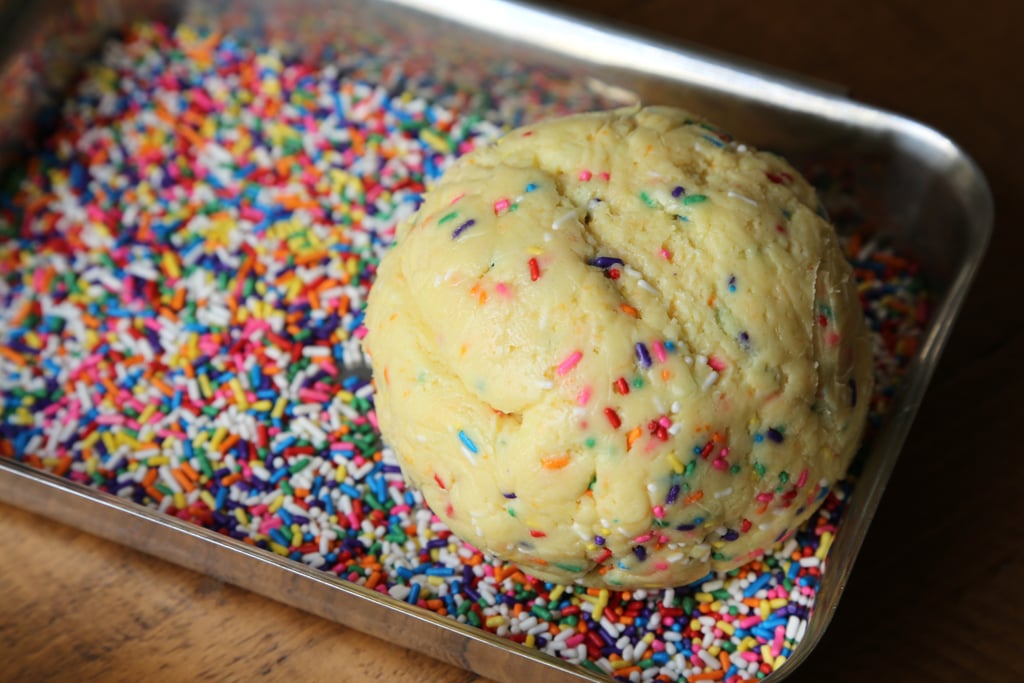 Fill a small casserole dish with about 1/4-1/3 cup of rainbow sprinkles. Unwrap the cheese ball and carefully roll it in the sprinkles, pressing down slightly so the sprinkles stick to the exterior.
Fill in Any Bald Spots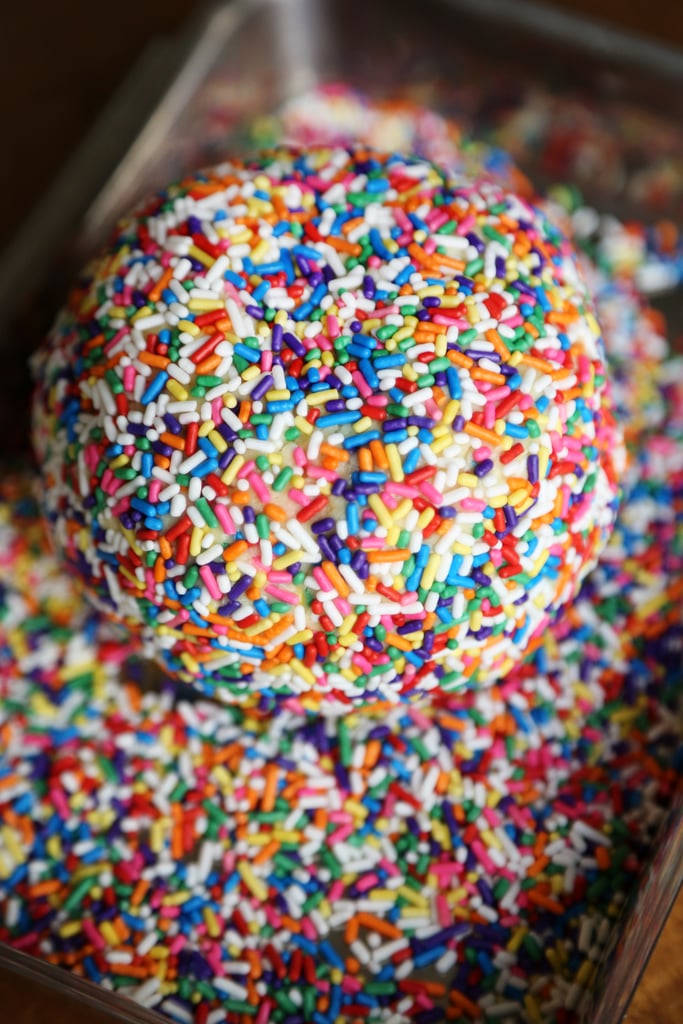 Admire your work, look for bald spots, and fill as necessary.
Serve With Nilla Wafers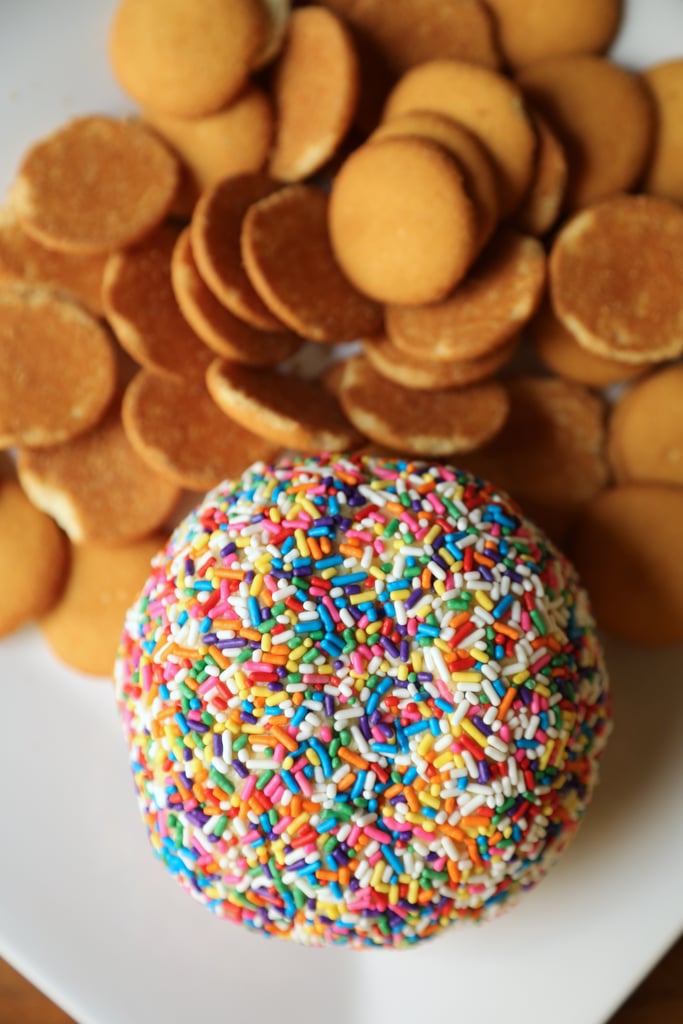 Enjoy!