Ghaf Kitchen Chicken Burger
Now This Is How to Really Make a Great Chicken Burger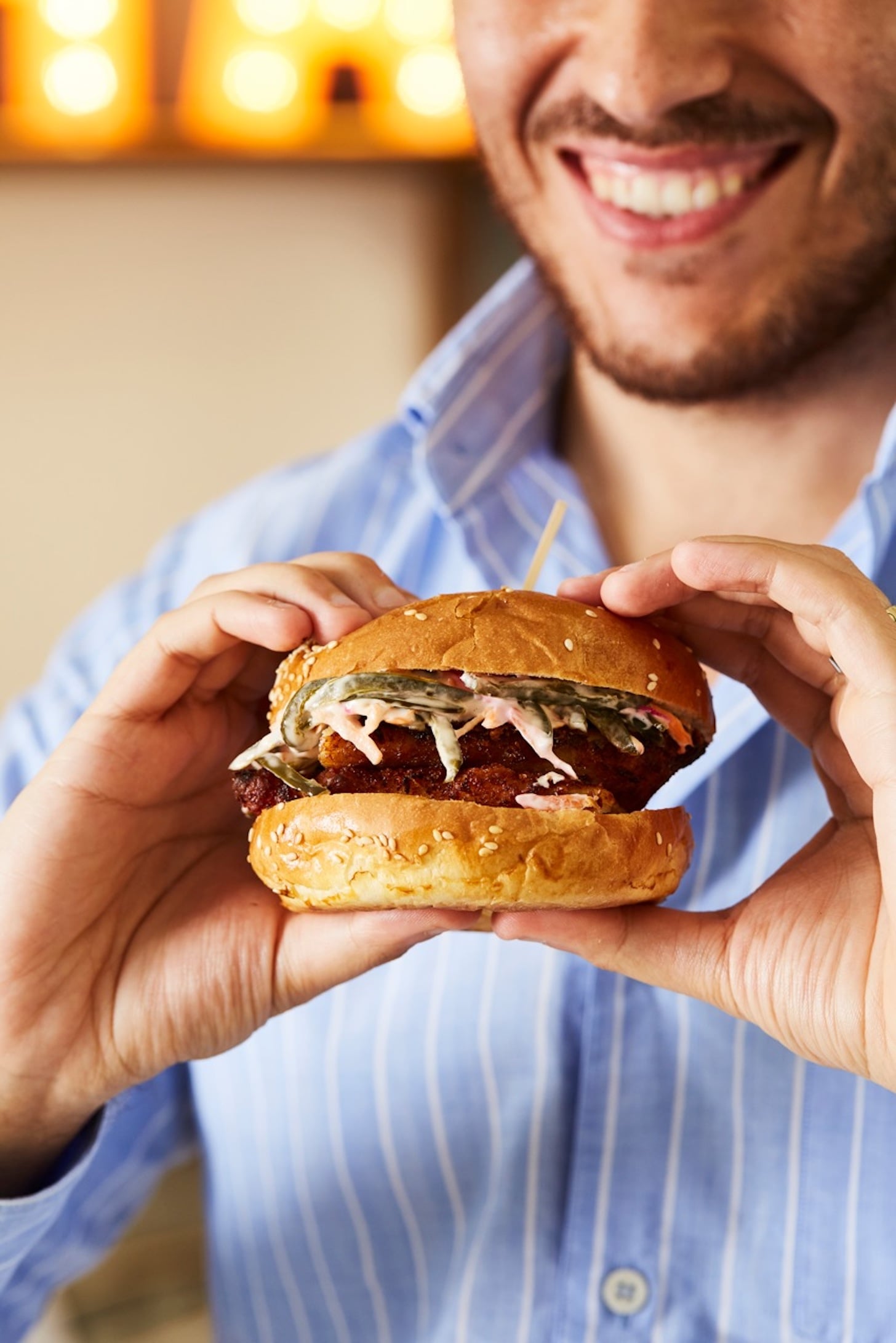 Dubai catering service, Ghaf Kitchen, reveals how to perfect their tasty chicken burger.
Chicken Burger
Ghaf Kitchen
Ingredients
2,000g Chicken breast
10g Salt
10g Black pepper
1,000g Red Cabbage
500g Carrots
20g Parsley
7 Eggs
200g Flour
150g Panko
10x 80g brioche buns
100g Mayonnaise
Directions
Firstly remove the skin of the chicken and butterfly.
Lightly beat the eggs for egg wash.
Dust the chicken in seasoned flour then egg and then in the panko breadcrumbs.
Chiffonade the red cabbage and julienne the carrot season with salt and then leave to stand for 10-15 minutes.
Then squeeze out the excess water.
Mix with mayonnaise and finely chopped parsley , adjusting the seasoning to taste with salt and pepper.
Cut the burger bun into half and toast to order.
To order, deep fry the chicken at 170 until golden brown and finish in the oven to ensure its cooked throughout.
Information
Category

Sandwiches

Yield

10