Gordon Ramsay's Best Way to Cook a Pie
Gordon Ramsay Told Me the Best Way to Make My First Pie and It's Not What I Expected
Think British people love fish & chips? Well, we might love pie and chips even more.
So you can imagine when Gordon Ramsay came to the Middle East to host a pie and pairing night at his Bread Street Kitchen restaurant in Dubai's Atlantis The Palm Resort, the place filled with those who have a penchant for pastry.
Quickly after I sat front row center to get ready to watch him judge a pie-making contest, I was offered the chance to pop into his kitchen and say hello. Now, anyone who has watched an episode Kitchen Nightmares knows he's not the calmest person in the kitchen so I hoped he was in a good mood and waltzed though the door before he had a chance to chance his mind.
I always think people that come across as mean on TV must have to make a huge effort in real life so people notice how nice they truly are, and Chef certainly didn't disappoint.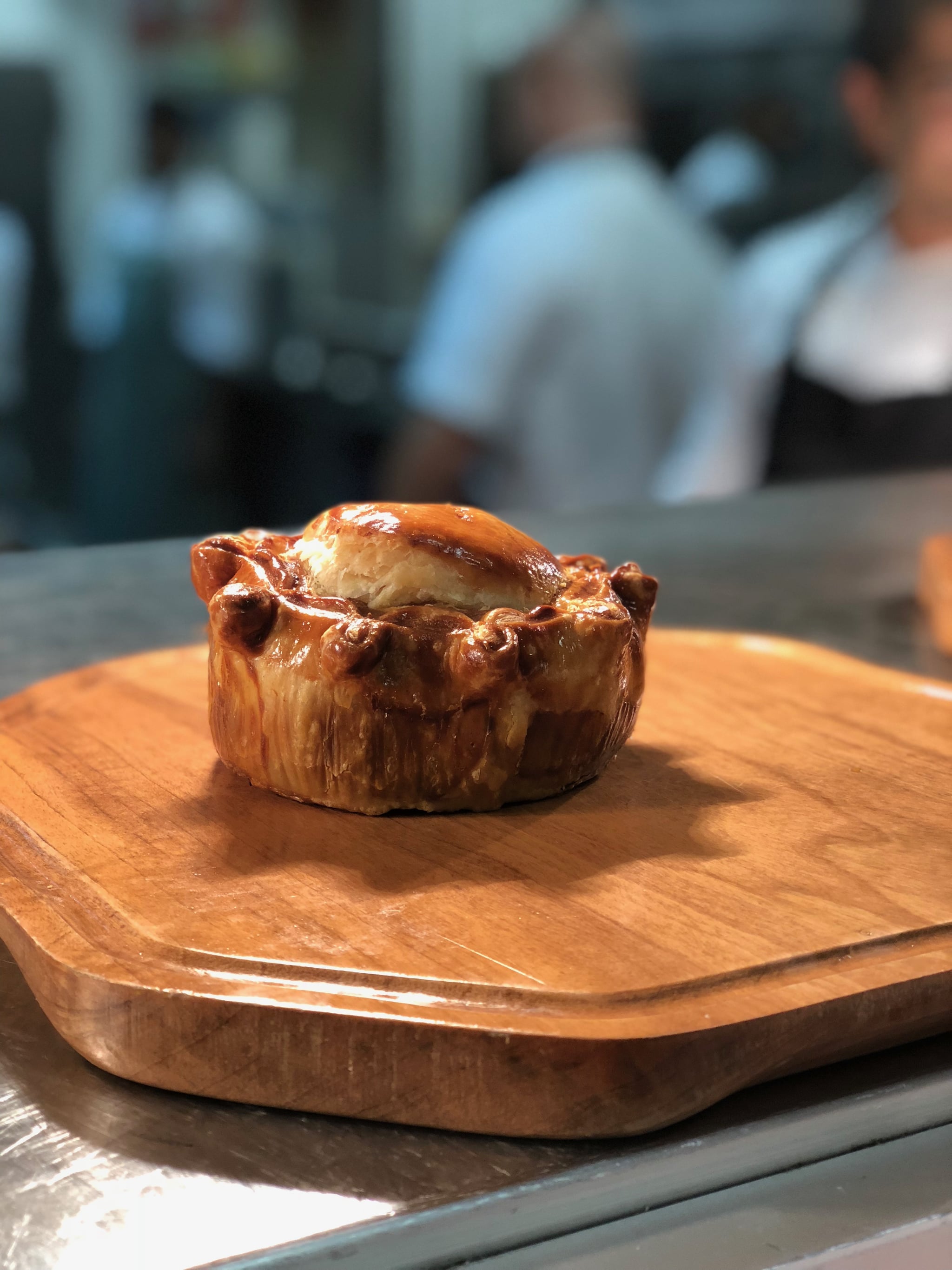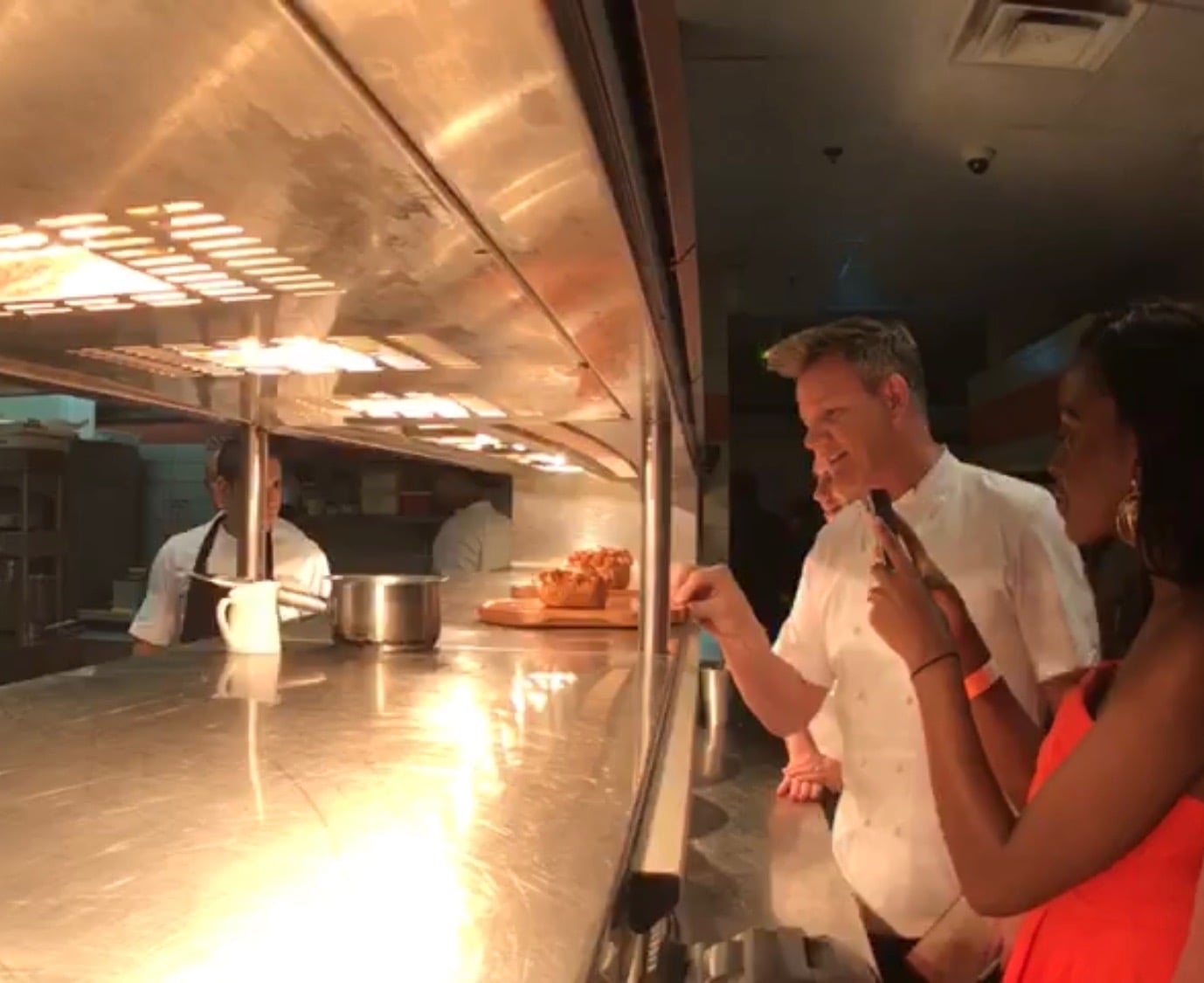 "When was the last time you made a pie?" he asked. To which I had to admit I'd never made one. Awks. Was the secret to making something up to his standard selecting the best fillings? Perhaps the order in which you make the different components? His top tip: "They don't need to be heavy, salty… A great short crust pastry is to die, especially when it's seasoned. Seasoned on the inside, seasoned on the outside."
So there you go guys, season your crust!
Over the weekend, Gordon also hosted a kids' cooking class in which little ones sang "Happy Birthday" to his daughter Matilda. It was before heading to Mississippi and then London for Thanksgiving. He's certainly a busy man but he actually likes all the traveling because it gives him time to be entertained rather than being the entertainer. "It's that nice time where you get time to yourself. It's my cinema. They say, 'where are you going?' and I say 'in the air off to the movies'."
Joking that his list of favorites to watch are "Top Chef, Masterchef…," I was grateful I hadn't had my head bitten off yet but can't help but think I'd love to be a fly on the wall when he's not hosting an event to see if he really does have a hot temper. Soon he got back to work in the kitchen before emerging minutes later to put on an expletive-filled show when tasting other people's failed attempts at savory pies, in front of the entire packed-out restaurant.
Now THAT'S the Gordon I know.