Gordon Ramsay Fun Facts
15 Fascinating Facts That Will Make You Love Gordon Ramsay Even More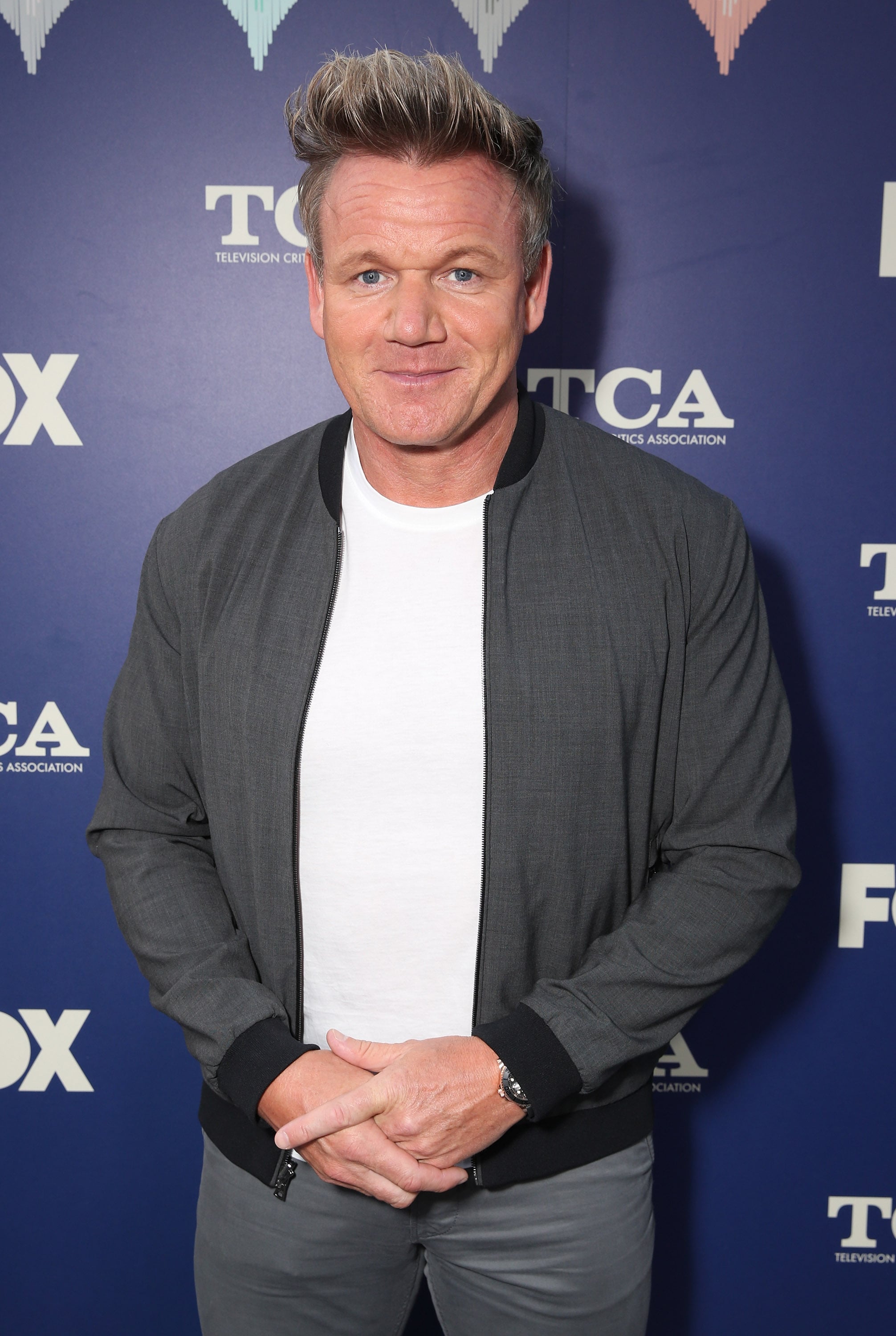 Gordon Ramsay is one of the most well-known chefs in the world, but how much do you really know about him? The Scottish-born chef has led a fascinating life and is full of surprises that will make you an even bigger fan. Here are 15 things you might not know about the multi-Michelin starred and megafamous chef.
He has four kids. He and his wife Tana have been married for 20 years and have three daughters and a son named Megan, Matilda, Holly, and Jack.
He has a mobile game called Gordon Ramsay Dash that allows you to build your own restaurant empire. If you make a mistake, you might hear Gordon yell some of his famous insults at you, like "f*cking doughnut!"
He made the same amount of money as Beyoncé last year. That's $54 million, to be exact.
He grew up wanting to become a professional footballer — aka soccer player.
He and his wife have a foundation called the Gordon and Tana Ramsay Foundation, which is a partnership with a UK children's hospital that raises money for thousands of patients.
At just 27, he became head chef of a restaurant in England called Aubergine, where he led the restaurant to earn two Michel stars in three years.
Now, that same restaurant is the longest-running restaurant with three Michelin stars.
He thinks five things everyone should know how to cook are burgers, poached eggs, beef short ribs, sauteed chicken, and blondies or brownies.
He and his family have two cats and a bulldog named Rumpole.
He told Bon Appetit in an interview that his favorite curse word to use in the kitchen is "f*ckos."
If he could cook dinner for one celebrity, he'd choose Hillary Clinton.
He has cried in the kitchen! The only person who has ever made him cry in the kitchen is . . . his daughter, Matilda.
He's not a fan of Girl Scout Cookies: he spit out Thin Mints the first time he tried them.
He believes a hot dog is a sandwich. Do you?!
Image Source: Getty / Todd Williamson