Green Goddess Dressing Recipe
Green Goddess Dressing Doubles as a Dreamy Dip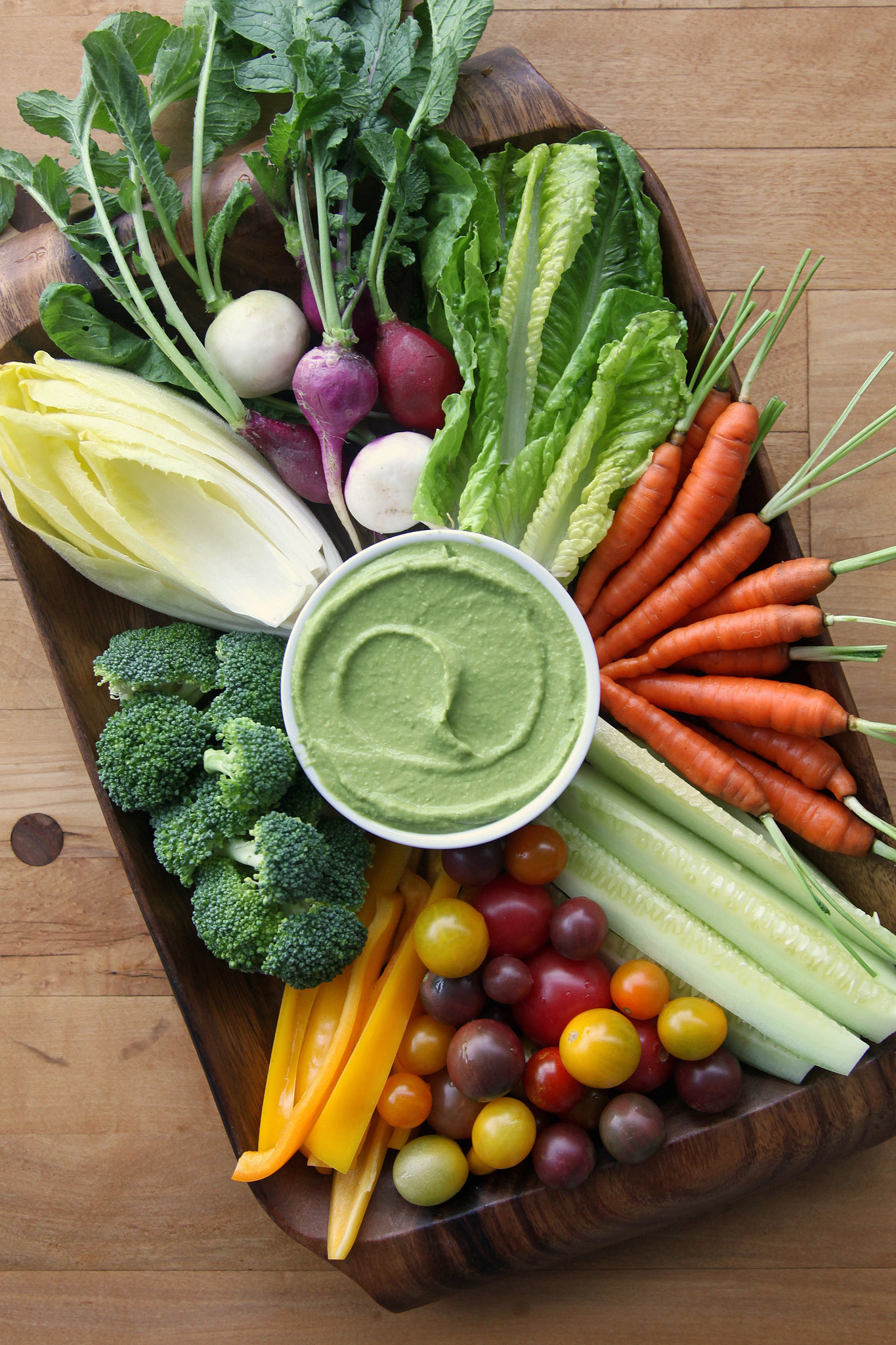 Smooth, creamy, and vibrantly green in both color and flavor, green goddess dip is a classic recipe you ought to master. Traditionally this lush concoction is made with a generous dose of herbs, a few anchovies for a subtle savory note, and a decadent base of mayonnaise and sour cream. This recipe owes its bolder green hue and fresher flavor to two simple swaps; instead of a mayo and sour cream base, an avocado and a dollop of Greek yogurt are blended in.
Ingeniously, it doubles as both a dressing and a dip; do as I have here and serve it with crudité in its thicker dip form, or thin it out with a few generous glugs of olive oil to transform it into a salad dressing that practically begs to be tossed with romaine or little gem lettuces.
Ingredients
1 cup chopped avocado (about 1 avocado)
3 or 4 anchovy fillets or 1 1/2 to 2 teaspoons anchovy paste
2 small garlic cloves, chopped
2 scallions, chopped
1/4 cup white wine vinegar
1 1/2 tablespoons lemon juice
1/4 cup Greek yogurt
1/4 cup firmly packed basil, chopped
1 tablespoon chopped fresh parsley
1 tablespoon chopped tarragon leaves
Extravirgin olive oil, for making dressing, optional
Directions
Add the avocado, anchovies, garlic, scallions, white wine vinegar, lemon juice, and Greek yogurt to a food processor or blender; process until relatively smooth. Add the basil, parsley, and tarragon; process until smooth. If too thick, thin it out with a glug of olive oil.
Serve with crudités as a dip or thin out with olive oil to make a salad dressing.
For dressing, add olive oil 1/4 cup at a time, processing constantly until the desired consistency is reached. Toss with salad greens.
Makes 1 1/2 cups.
Information
Yield

1 1/2 cups dip
Image Source: POPSUGAR Photography / Nicole Perry