Greg Malouf's Panna Cotta Recipe From Zahira Dubai
Steal This Celebrity Chef's Delicious Panna Cotta Recipe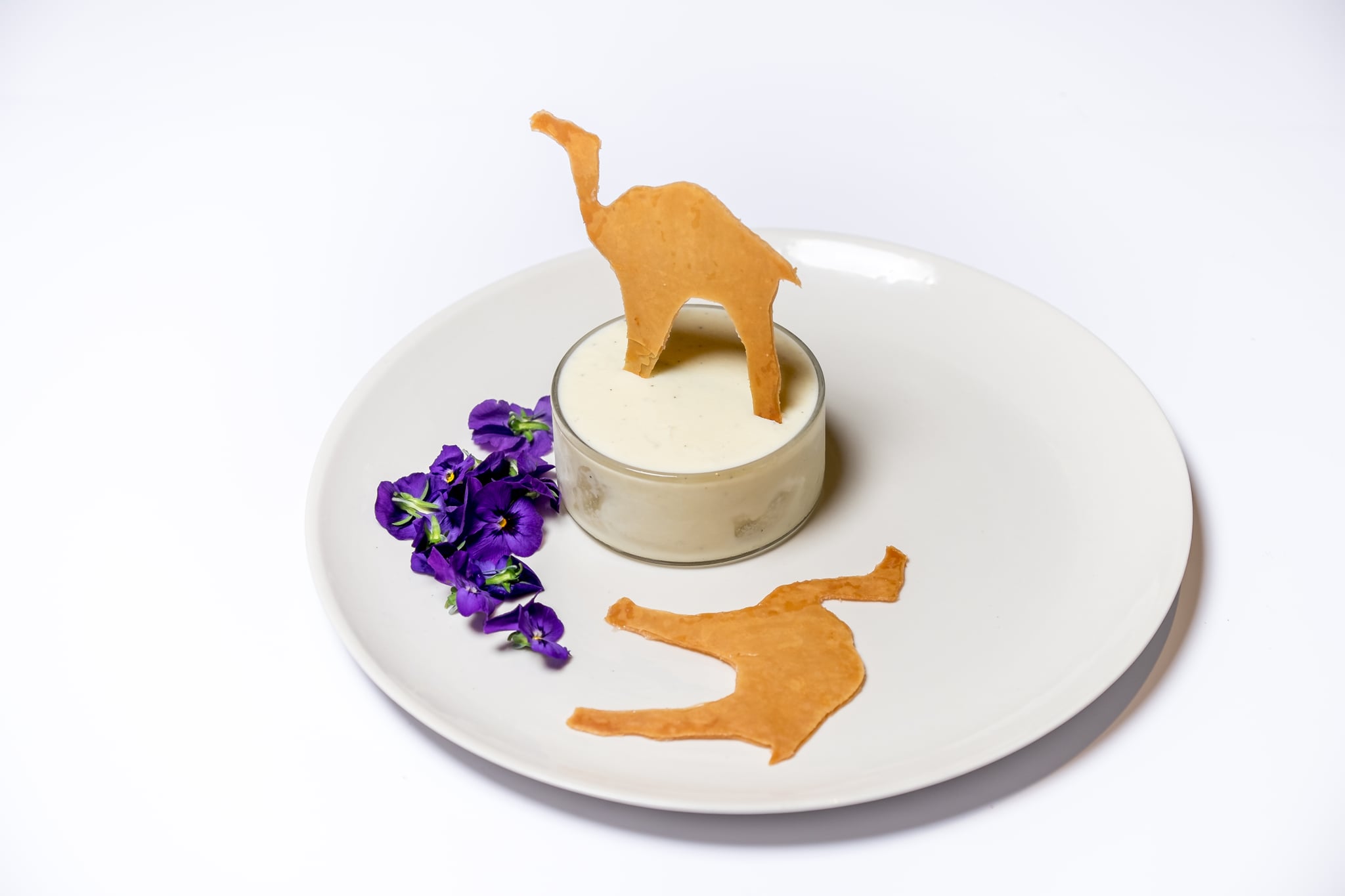 Australian-Lebanese, Greg Malouf, heads up new Levantine restaurant, Zahira, in Dubai's H Hotel. Here's the celebrity chef's panna cotta recipe.
Ingredients
FOR THE CANDIED PEEL:
Peel of 3 oranges, with the pith removed
Caster sugar
FOR THE ROSEWATER VANILLA CREAMS:
250ml single cream
1/2 vanilla bean (or use a splash of extract)
40g caster sugar
2 leaves gelatine
250ml buttermilk
80ml double cream, lightly whipped
1/4 teaspoon rosewater dried rosebuds, petals separated (optional)
Directions
To candy the orange peel, place the peel in a saucepan and add enough cold water to cover completely. Bring to the boil for 30 seconds, then tip through a sieve and immediately fill the pan with cold water.
Bring to the boil again and repeat this processtwice.
Weigh the peel and put into a saucepan with the same weight of sugar andof water.
Bring to the boil, then turn the heat down to the very lowest possible, cover the surface with a circle of greaseproof paper and cook until it reduces to very thick and clear syrup and the peel becomes translucent. Reserve until ready to use.
Before using the peel, remove it from the syrup, drain and shred finely. Use both the syrup and shredded peel as garnish.
To make the rosewater-vanilla creams...
Put the cream, vanilla and sugar in a heavy-based pan and heat gently, stirring to dissolve the sugar.
Once the sugar has completely dissolved, bring to the boil then remove from the heat and leave to cool a little.
Soak the gelatine in cold water just until it softens then squeeze it dry.
Add the gelatine to the hot cream mixture and stir until completely dissolved.
To remove any residual lumps, pour through a fine sieve into a bowl over ice.
When cold, add the buttermilk and rosewater and fold in the lightly whipped cream.
Pour into glass dishes or lightly oiled dariole moulds and leave to set in the refrigerator.
Information
Category

Desserts

Yield

6