Grilled Brie With Fresh Cherries Recipe
Brie-ng on the Grill For a Cheesy Appetizer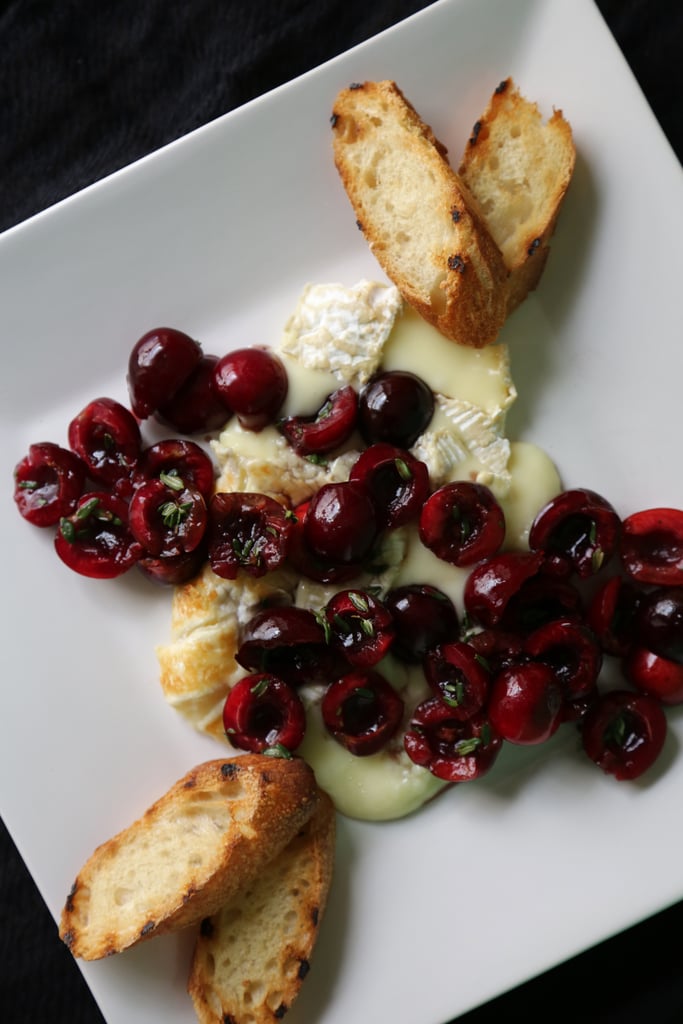 Throwing a wheel of brie into the oven creates a delightfully oozy appetizer, but this recipe is a little out of the ordinary, because it calls for your brie wheel to be grilled. The cheese develops that same righteous runnyness with the added bonus of smoky char marks on the rind. Paired with grilled bread and a cherry-thyme relish, this recipe couldn't get any more Summer-appropriate.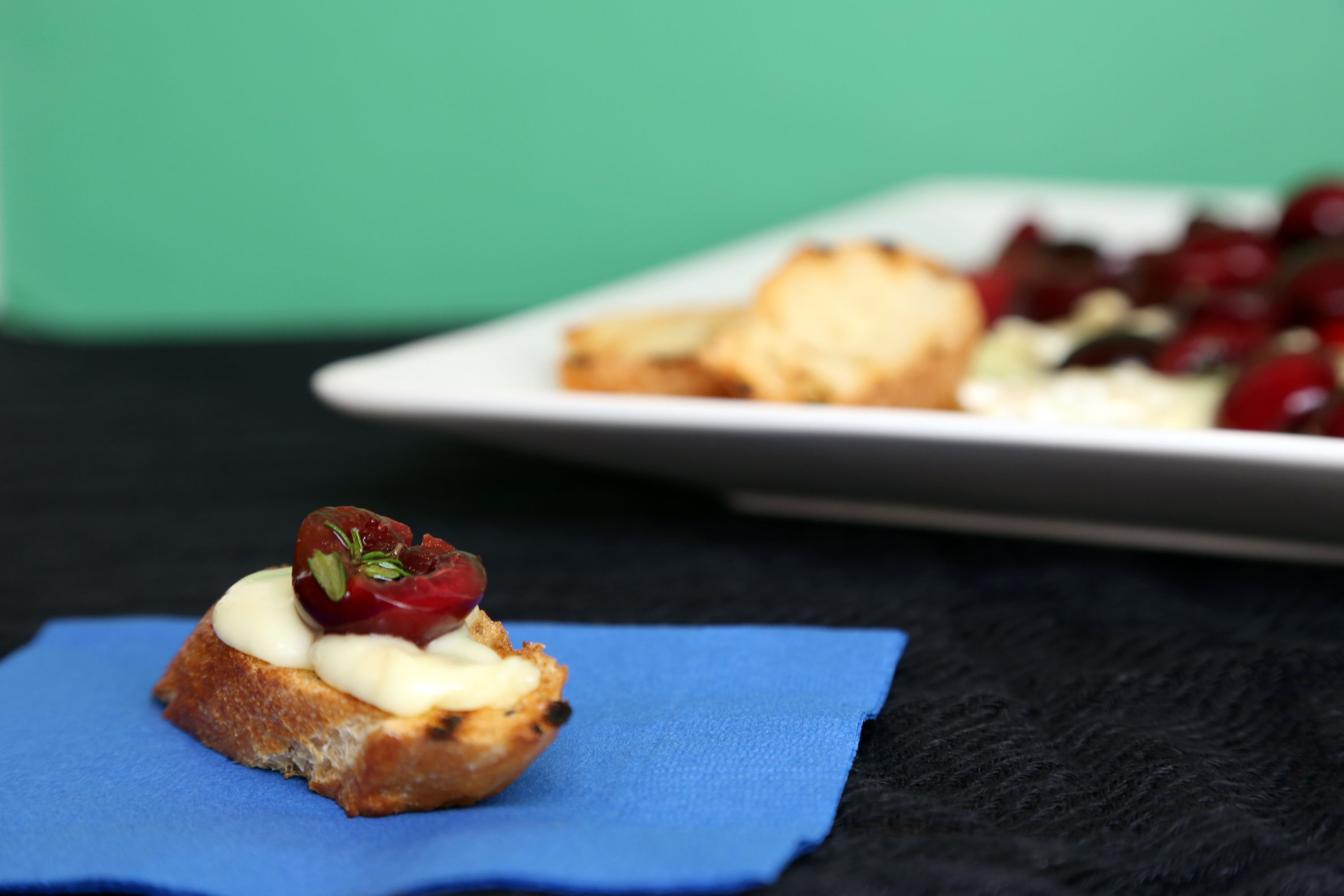 If by the odd chance you end up with a smidgen of leftovers, store them in an airtight container and do as my family did, and divide the cheese and cherry relish on a bed of lightly-dressed arugula.
Notes
If you plan to serve four or fewer, buy a wedge (in lieu of a wheel) of brie, then wrap the cheese in foil before you grill it to prevent the brie's insides from oozing onto the grill and burning.
Ingredients
2 cups cherries, pitted and cut in half
1 1/2 teaspoons granulated sugar
1/4 teaspoon salt
1 teaspoon fresh thyme leaves
Extra-virgin olive oil, for brushing
1 baguette, cut into 1/2-inch slices
2 (5-inch) wheels brie or camembert cheese, at room temperature
Directions
Preheat a grill to low. In a boil, stir together cherries, sugar, salt, and thyme until sugar dissolves.
Brush both sides of bread slices and cheese wheels with olive oil.
Place cheese on the center of the grill and surround with bread. Cover and grill until the bread is golden on the bottom, about 2 minutes. Flip the bread slices and grill until golden on the other side, about 2 minutes more.
Continue to grill the cheese, covered, until the rind is soft, about 5 minutes more. Using a metal spatula, invert each cheese wheel onto a plate.
Spoon cherry relish over the cheese and serve with bread.
Information
Category

Appetizers, Dips

Cuisine

North American

Yield

Serves 8.
Image Source: POPSUGAR Photography / Anna Monette Roberts