Grilled Corn With Herbed Butter Recipe
Grilled Corn With Fresh Herbed Butter Signals Summer's Here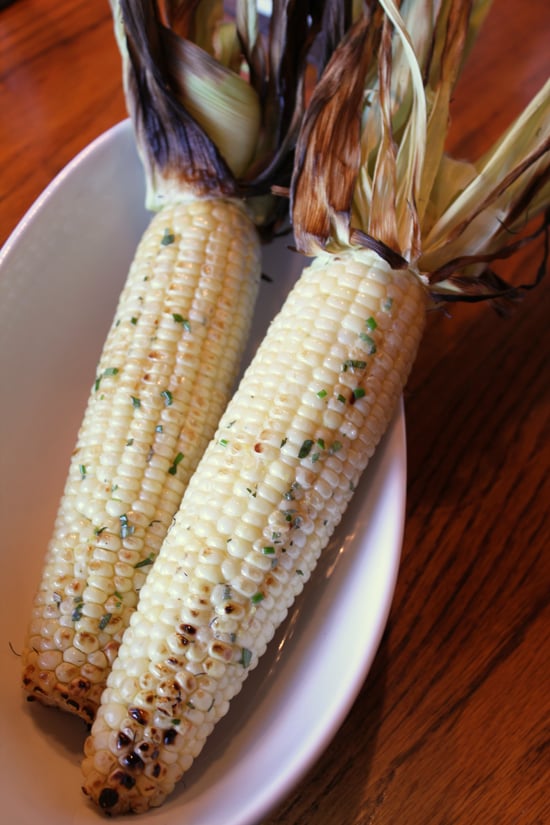 Now that corn is in season, I can't get enough of those sweet, juicy ears. Packaged in their own wrappers, corn on the cob is nature's entry into the food-on-a-stick category, making it the perfect accompaniment for Summer grilling. With a Mexican street snack and another South-of-the-border-inspired version under my belt, I decided to head across the Atlantic for my next corn attack, drawing inspiration from France's prolific use of fresh, fragrant herbs.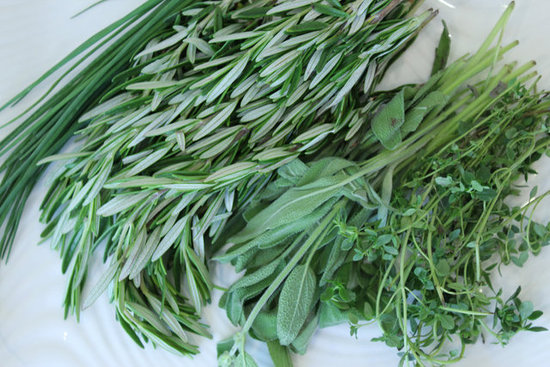 Some people have green thumbs, but mine is decidedly black. So rather than turning to an abundant herb garden, I turned to the organic section at my local grocer for rosemary, sage, chives, and lemon thyme, which highlighted the wonderful citrus notes from the added lemon zest and juice.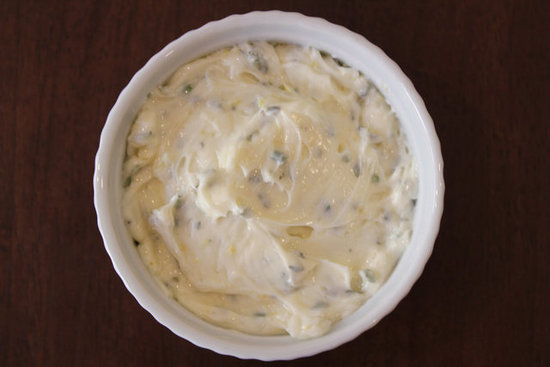 In this recipe, quantities aren't important. Just grab a handful of your favorite herbs, mince 'em, and toss 'em in with the butter. They'll play up the sweetness of the grilled corn and possibly send you back for a few seconds. For the recipe, just keep reading.
Grilled Corn With Fresh Herbed Butter
From Sara Yoo, YumSugar
Ingredients
6 ears fresh sweet corn, in their husks
1 stick unsalted butter, at room temperature
2-3 tablespoons fresh herbs (I used lemon thyme, rosemary, sage, and chives)
1 teaspoon lemon zest
2 teaspoons fresh lemon juice
1/2 teaspoon coarse salt
Directions
About an hour before cooking, submerge the ears of corn in a deep bowl filled with cold water. Bring a charcoal or gas grill to medium-high heat.
Lay the corn on the grill and roast for 15-20 minutes, turning frequently, until the outer leaves are blackened. Remove from the heat, let cool, and then remove the husks and silk.
In a small bowl, mix together the butter, herbs, zest, lemon juice, and salt until thoroughly combined. Set aside.
About 10 minutes before serving, return the husked corn to the grill and turn frequently until nicely browned. (If you hear the kernels begin to pop, then the corn is ready!) Serve right away, passing the butter mixture.
Serves 6.
Information
Category

Vegetables, Side Dishes
Image Source: POPSUGAR Photography / Sara Yoo