Groot Bread at Disneyland
Disneyland's New Baby Groot Bread Just Might Be Too Cute to Eat!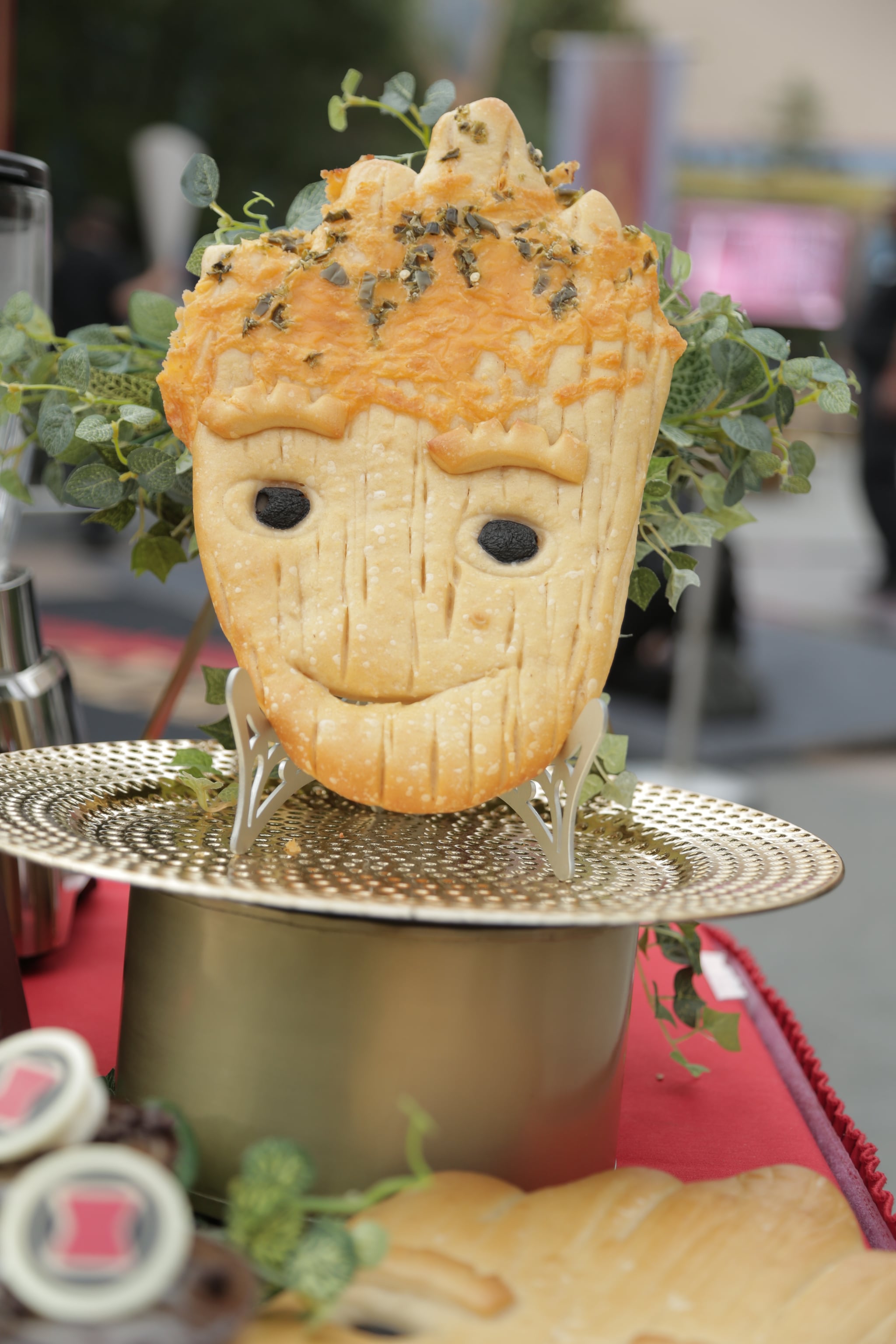 Baby Groot is one of many reasons — besides Chris Pratt — to see Guardians of the Galaxy 2, and Disneyland won fans over with an insanely adorable menu item: Baby Groot bread. It's a large piece of sourdough bread shaped exactly like Baby Groot's head, with black olives for eyes, and a jalapeño cheddar "hair" topping. While it definitely seems weird to eat Baby Groot, we have to admit the bread ($9 each) looks pretty damn tasty. The character-inspired bread is baked fresh at Disney California Adventure's Boudin Bakery, a San Francisco-based bakery known for sourdough bread.
Sold near the new Guardians of the Galaxy: Mission Breakout ride in California Adventure, the Baby Groot bread was understandably selling out quickly. While POPSUGAR wasn't able to try the bread during our Disneyland Summer of Heroes tour (it was display-only), it will be available for purchase again. Between this and the thrilling Guardians of the Galaxy ride, you officially have two more important reasons to visit Disneyland ASAP!