Guy Fieri Fun Facts
What You Really Want to Know About Guy Fieri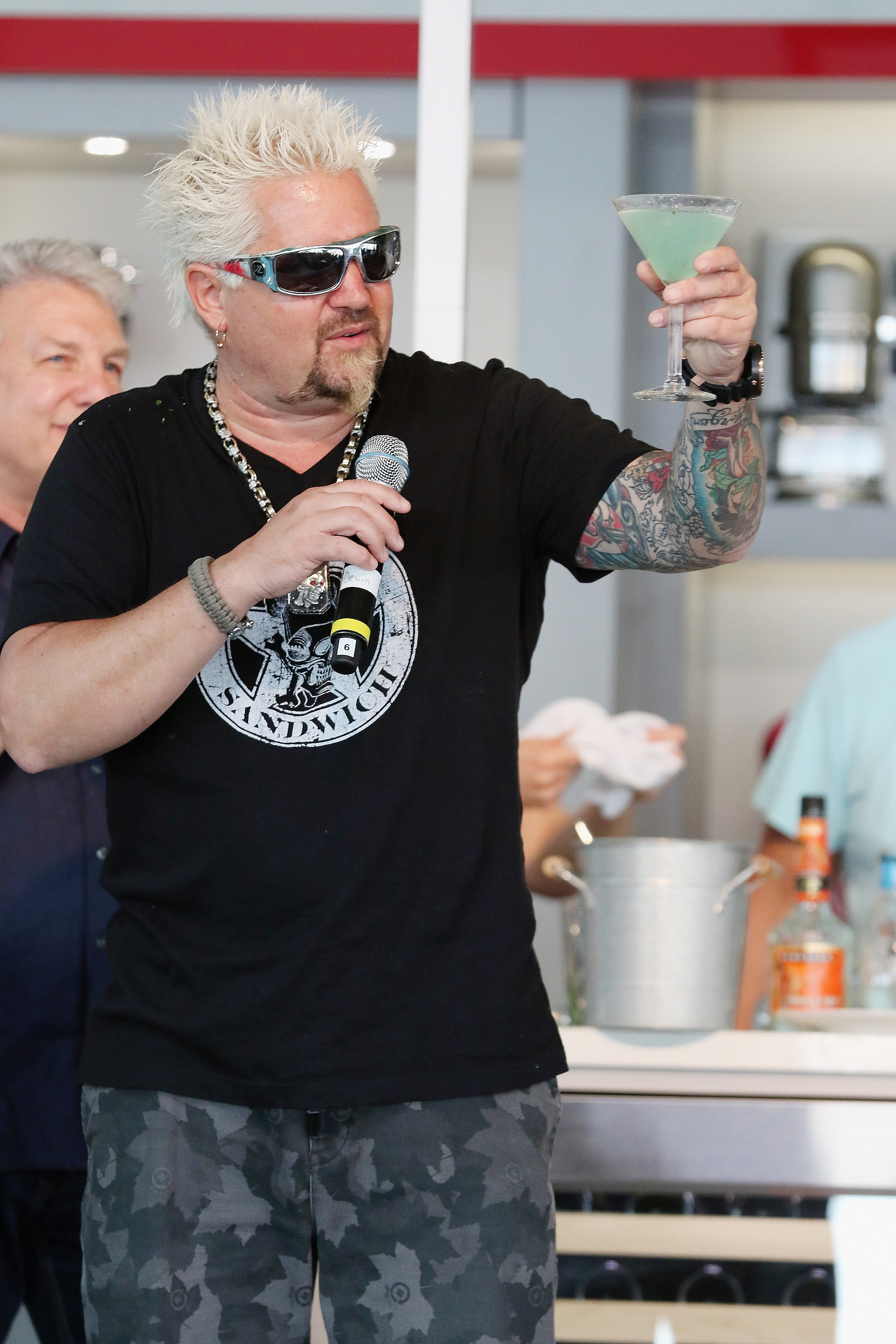 Image Source: Alexander Tamargo / Getty Images
Are you ready for the untold story of Guy Fieri? Sure, most people stop at the blond tips and SNL spoofs, but I'll have you know, there's so much more to Guy than his tough, tatted-up demeanor. Beyond his barbecue sauce line and neon-yellow car collection, here are 10 things you don't know about this Food Network star.
People liken Guy Fieri to the Kim Kardashian of the food world, but the man has true cooking chops. I've tried his food firsthand, and it's friggin' delicious.
He has a winery in Healdsburg, CA, called Hunt & Ryde, named named after his two sons, Hunter and Ryder. He says he makes a "bombass Pinot."
No, his name isn't pronounced like "Ferry." The "r" in Fieri is rolled. Come italiano!
His personal tattoo artist designed the wall art that's seen in his latest Vegas restaurant, El Burro Borracho, which opened in March.
He owns a pet tortoise named Pops.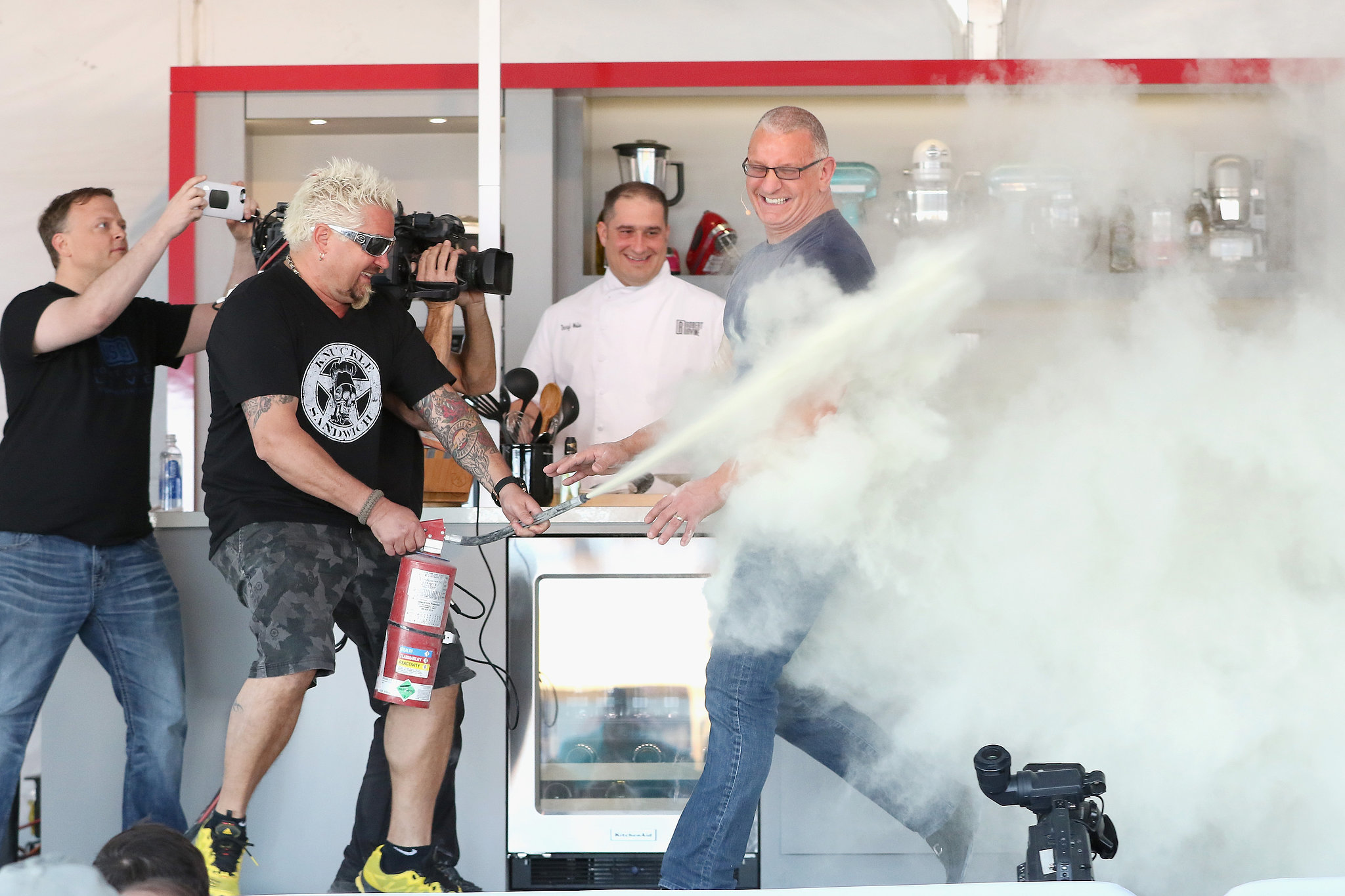 Image Source: Alexander Tamargo / Getty Images