Habits of People With Small Kitchens
3 Things People With Small Kitchens Do Every Day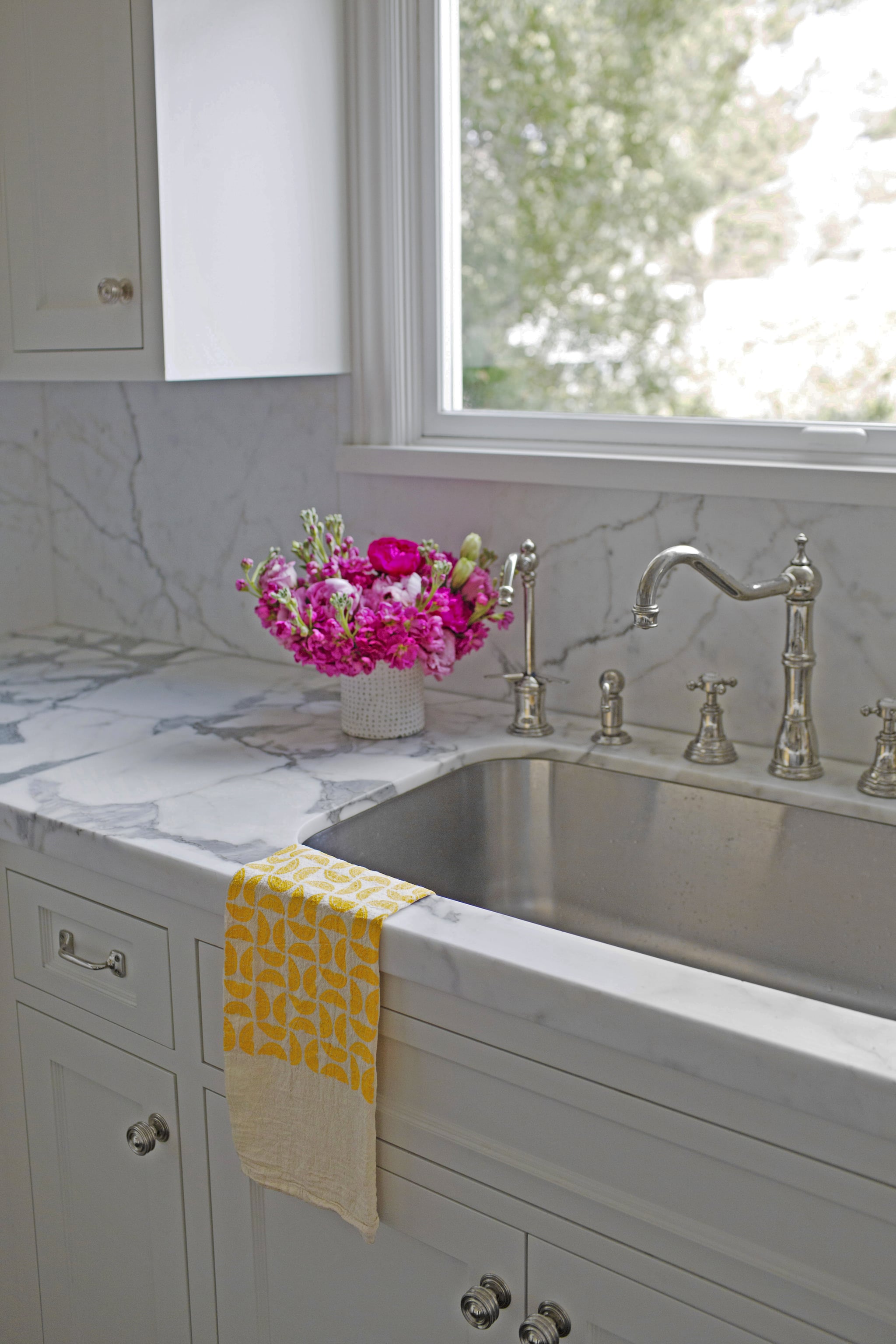 As someone who has lived in a tiny studio apartment (with another person!) and loves to cook, I've picked up on a few things that make dealing with a small kitchen easier. While I hope to one day have the huge kitchen of my dreams with an island and countertop space galore, I'll have to make the most out of what I have now. To make my life easier, I've learned to embrace these three everyday habits that can make all the difference between a stressful experience in the kitchen and a joyous one. Keep these tips in mind if you, too, are aiming to make the most of your small space.
1. Always clear your countertops completely before cooking.
Cooking should be therapeutic and not stressful — especially when you've got minimal space. Before you embark on trying a new recipe or starting dinner, make sure all your counters and space surrounding your stove are completely cleared of dishes, clutter, and even crumbs. Starting with a clean slate makes the cleanup process later on much more manageable, and cooking in a tidy environment is key.
2. Clean and put away dishes immediately after cooking.
You know what becomes an enormous eyesore in any kitchen, but particularly a small one? A big pile of dirty dishes. The most important rule to live by is clean and put away dishes immediately after using them so that your sink stays clear and clean. If you have a dishwasher, even better. Keeping your sink clean will encourage you to keep your whole kitchen clean, too.
3. Give everything a designated home, and keep it there.
When you're working with limited storage space, it's crucial to be strategic about where you put everything — and that you keep it in its place. Make sure every item in your kitchen, from your coffee pot to your slow cooker to your wine glasses, has a "home," and put it back every time you're done using it. This will not only keep your cabinets and drawers organized, but it will also ensure nothing gets forgotten about. Keeping all your essentials in their own place will also prevent you from overbuying non-essentials like extra mugs and items you don't have the space for.
Image Source: POPSUGAR Photography / Sheila Gim