Hala Lebanese Organic's Hummus With Figs and Walnuts Recipe
Be the Hostess With the Mostess Thanks To This Perfect Lebanese Sharing Dish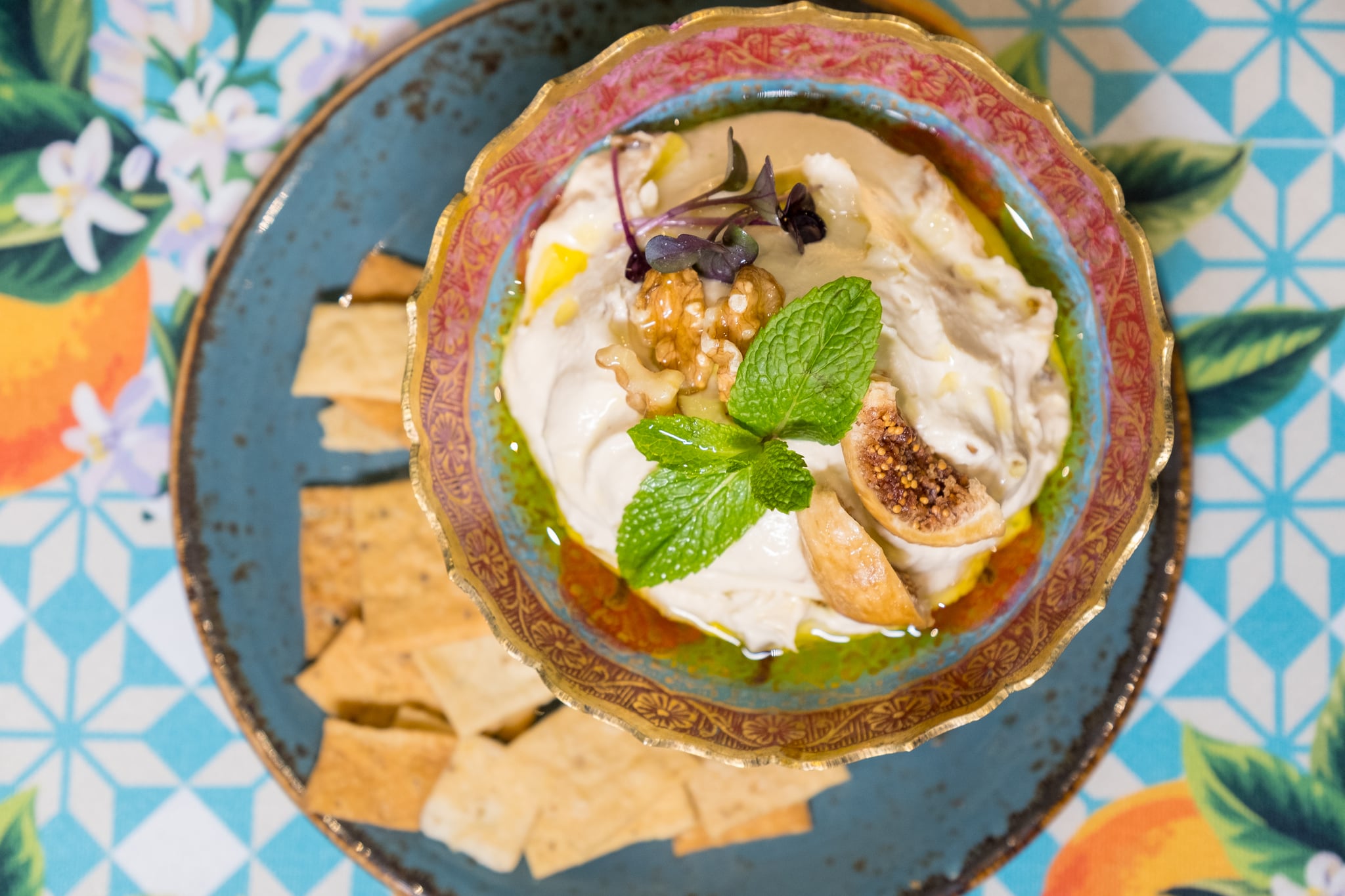 Hala is Dubai's new Lebanese organic café giving the Emirate a taste of the Levant with a healthy kick. Try making their delicious hummus with dried figs and walnuts dish at home with this recipe.
Hummus With Figs and Walnuts
Hala Lebanese Organic
Ingredients
2 cups drained, cooked chickpeas
3 tablespoons extra-virgin olive oil
3 tablespoons tahini
2/1 1 tablespoons lemon juice (from 2/1 lemon), plus more to taste
1 small clove of garlic, roughly chopped
1 teaspoon salt
2/1 teaspoon finely ground black pepper
4/1 teaspoon bicarbonate soda
Directions
Soak the chickpeas for 12 hours, wash it then add bicarbonate soda and water then boil it until the peas become very soft.
Combine the chickpeas, olive oil, tahini, lemon juice, garlic and salt, in a food processor or blender. Blend the mix until smooth: Process the hummus continuously until it becomes very smooth, approximately 1 to 2 minutes.
Scrape down the sides of the bowl as needed to blend in any large chunks.
Adjust seasonings (optional): Taste and add more of any of the ingredients to taste.
If your hummus is thicker than you'd like, add more lemon juice or olive oil to thin it out and make the hummus creamier.
Transfer to a bowl and serve: Scrape the hummus into a bowl and garnish with the chickpeas, parsley and olive oil , serve with pita bread. Hummus can be stored for up to 3 days in a sealed container in the refrigerator.
Information
Category

Appetizers

Cuisine

Mediterranean/Middle Eastern