Have Dinner in the Sky at Dubai's Habtoor Grand Hotel
A Dubai Restaurant Lets You Have Dinner in the Sky – Are You Brave Enough?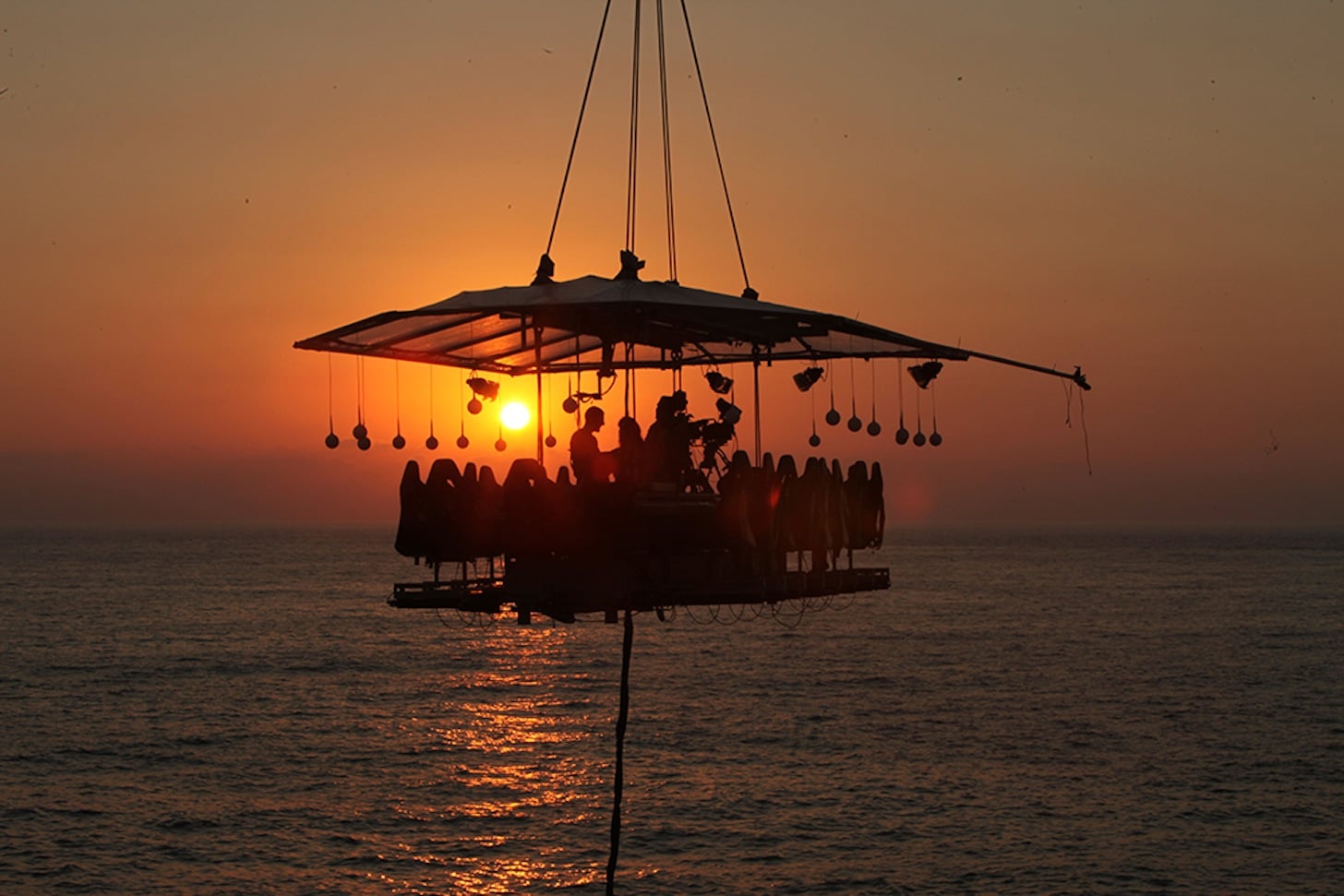 You've seen it in London, Paris and New York, and now the Dinner in the Sky experience is returning to Dubai. Diners get to chow down on food while hoisted 50 meters in the air, but it sounds rather stomach churning for people who aren't accustomed to heights.
Guests at Habtoor Grand are strapped into bucket seats to either have lunch, brunch or dinner, and the standing presenter and crew are also secured by safety harnesses.
"'Dinner in the Sky' offers an extraordinary culinary experience for thrill-seeking foodies. Since launching in Belgium and Germany ten years ago, over 40 countries around the world organize similar events," Ahmed Ishbair, Owner and CEO at Dinner in the Sky in the UAE, said. "The concept combines a perfect balance of fine dining, exquisite views, excitement and theater into one completely unique and breathtaking experience. We are delighted to bring back this exciting experience and look forward to hosting tourists and residents alike."
If you're the type to get wobbly knees just from looking out of a window, you might want to give this a miss. Otherwise book online at www.dinnerinthesky.ae.