Honey Cake Sales Shoot Up During Ramadan
You Won't Believe How Much Honey Cake Sales Shoot Up During Ramadan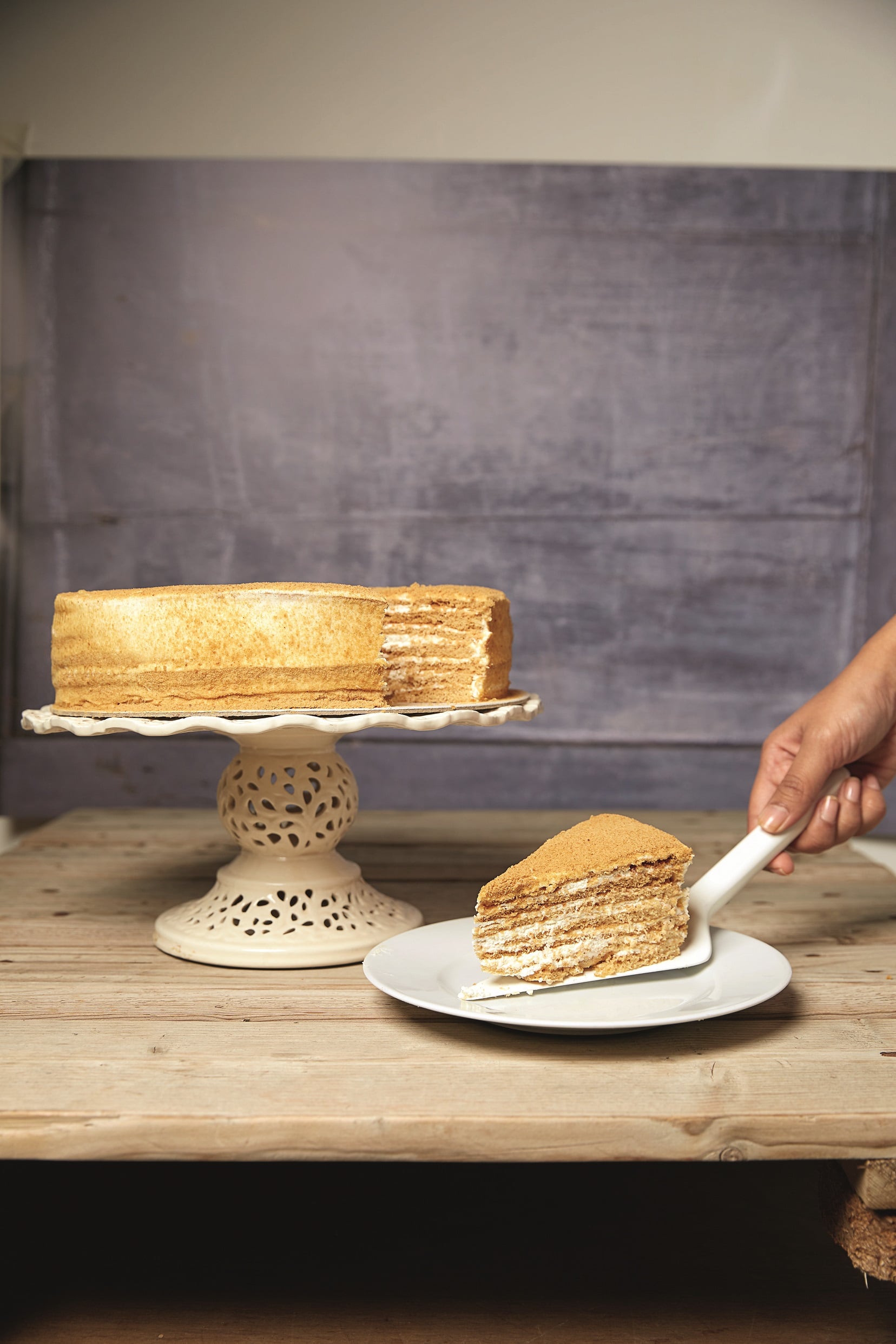 Honey cake is one of Spinneys' best sellers during the Holy Month, and to be honest, it's no wonder. Not only does the sweet treat provide quick energy but the Dubai chains make sure there's no wastage during the festive period of giving so there's no guilt-factor either.
Any excess sponge is milled into crumbs and used to dress the cakes, which experts can do in 3 minutes by the way. Spinneys? More like Speedies!
During Ramadan, they increase production by 250 percent to keep up with the demand for fresh-cream layered dessert.
Honey cake not your thing? They also have limited-edition Ramadan tartlets in fig, date and pistachio and almonds with a golden almond paste flavors. That as well as favorites like kunafa, awama, walnut kathayef, karabeej, balah el sham, sho'aybiyat and luqaimat. This year, Spinneys has also teamed up with Lime Tree Café for a range of hand-made cookies, fudge and biscotti, and best of all Spinneys' bakery products contain no artificial flavors or colors.
Ramdan Kareem!