Hot Tuna Salad Recipe
This Gluten-and-Dairy-Free Salad Is the Perfect Workout Fuel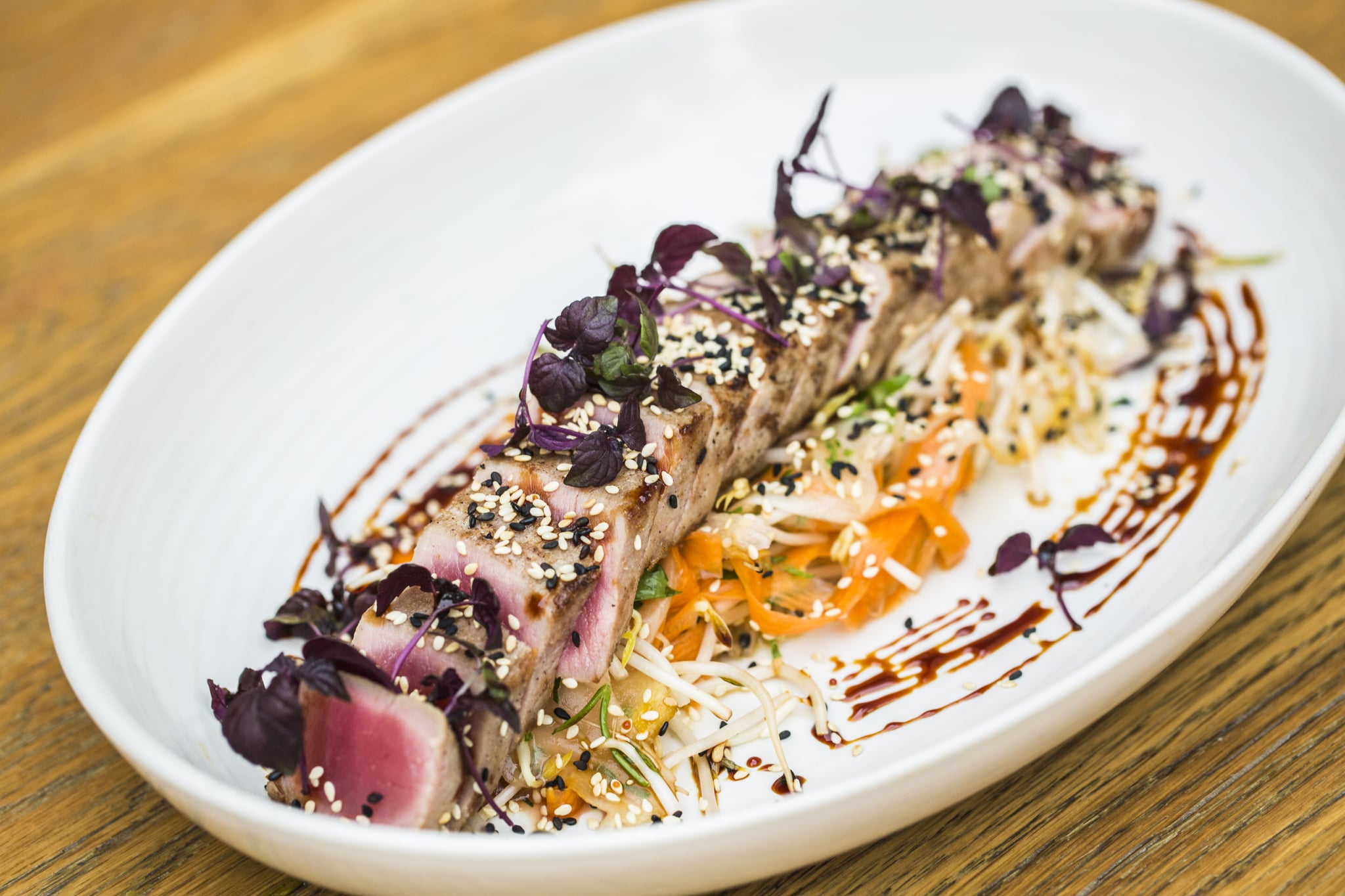 This hot tuna salad is gluten-and-dairy-free and high in protein, which makes this dish super healthy, great before or after the gym.
Hot Tuna Salad
Vida Downtown
Ingredients
120g tuna loin
10g corn oil
3g salt
10g honey
10g light soya sauce
30g beansprouts
30g finely shaved daikon-use a peeler
30g finely shaved carrots-use a peeler
30g finely sliced button mushrooms
10g finely chopped sushi ginger
5g chopped parsley
5g toasted black and white sesame seeds
Directions
Place a frying pan onto a medium heat along with the corn oil. Once the oil is hot, season the tuna with the salt, gently place it on the hot frying pan.
Get an even caramelization on each side of the tuna, add the honey and the soya, then take the tuna out to one side and allow to rest, keep the juices in the pan for later use.
For the salad, mix all of the vegetables, and parsley, then place onto the plate, slice the tuna and place onto the salad, dress with the roasting juices, then finally sprinkle the toasted sesame seeds.
Information
Category

Appetizers

Yield

1