How Chefs Cook Shrimp
This Is How All Your Favorite Chefs Cook Shrimp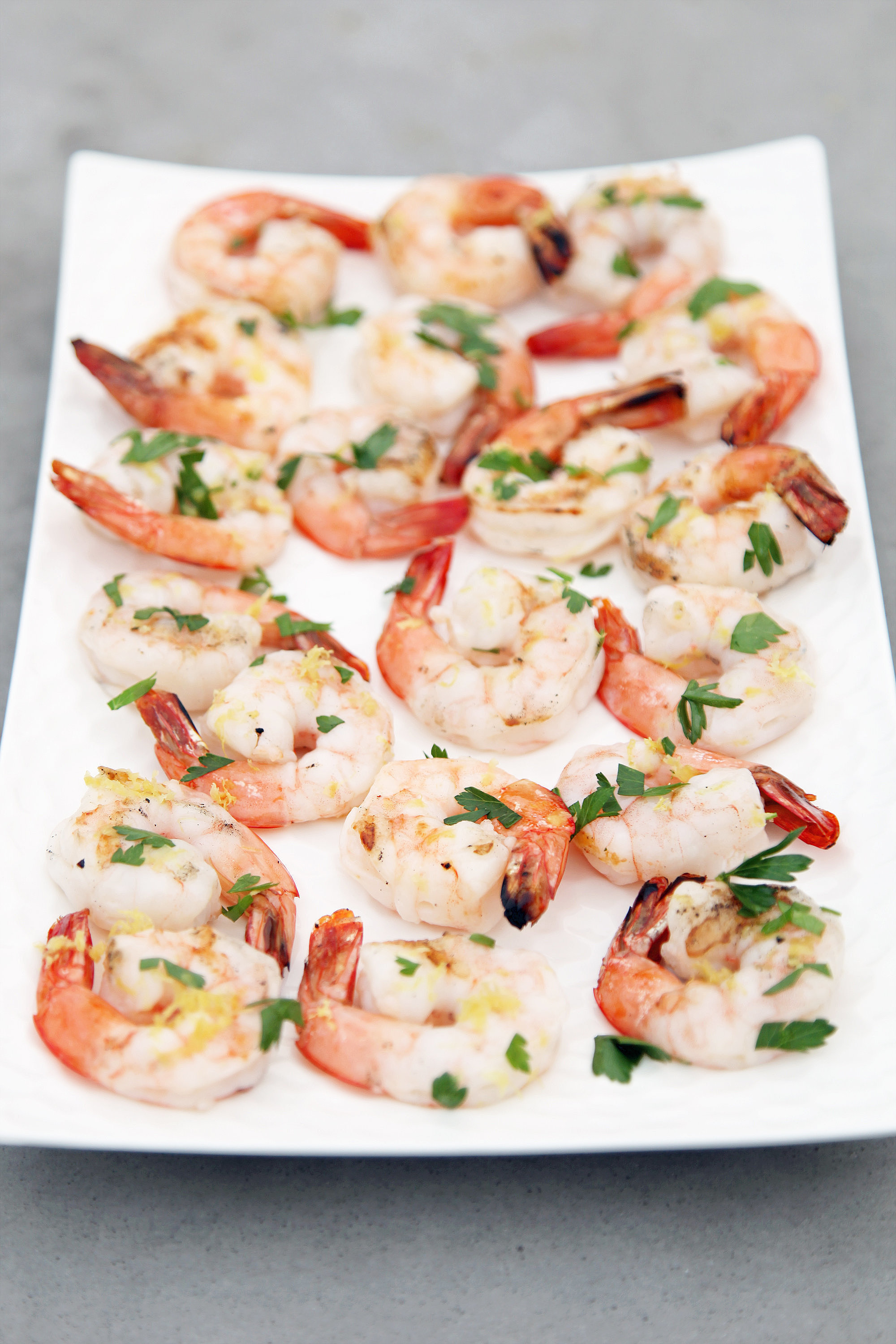 If you love shrimp but get bored of your go-to cooking method, allow us to offer some inspiration. These shrimp recipes are top-rated for a reason, and they're all contenders for easy weeknight meals or crowd-pleasing party fare. Think beyond the basic sauté with these popular recipes from some of our favorite celebrity chefs.
Alton Brown: Shrimp Gumbo
If you're looking for a trusty shrimp gumbo recipe, Alton's is the way to go. As usual, this recipe boasts a 5-star rating out of many reviews, and one commenter sums it up best: "This recipe is so full of yes! Follow the steps exactly and you will be rewarded." Alton's easy-to-follow recipe for the classic Louisiana dish doesn't skimp on the herbs and spices (garlic, cayenne, thyme, and more), ensuring an incredibly flavor-packed bite of shrimp.
Ina Garten: Baked Shrimp Scampi
Olive oil, butter, white wine, garlic, rosemary, lemon . . . is your mouth watering yet? Those are the beginnings of Ina's baked shrimp scampi recipe, and the end involves a crunchy breadcrumb topping.
Giada De Laurentiis: Italian All the Way
Giada makes her shrimp with a Fra Diavolo sauce, which is Italian for "brother devil." Hint: it's spicy. The spicy Itlian sauce is traditionally used on pasta and seafood, and Giada's packs a punch with plenty of crushed red pepper flakes in a garlickly white wine sauce.
Chrissy Teigen: Thai-Inspired
You can find Chrissy Teigen's Thai grilled garlic-soy shrimp with hot green pepper sauce on page 112 of her cookbook, Cravings, and when you do, be prepared that drooling may occur. She writes in the recipe's intro, "I have never seen a shrimp in its natural habitat, but I'm convinced they would terrify me more than most anything. That's why I prefer them dead, on my grill, and later, inside my belly." (I feel you, girl). The "TOTALLY ESSENTIAL" ingredient in the sauce, she insists, is fish sauce.
Ree Drummond: Shrimp Scampi Linguini
The Pioneer Woman's shrimp scampi linguine is the definition of a quick and easy meal. From start to finish, the pasta dish takes no more than 20 minutes,
Bobby Flay

: a Southern Classic

Although Bobby Flay is a New York-born chef, the man knows his Southern food, and his shrimp and grits recipe is a standout. The key to creamy, decadent grits that create the ultimate bed for sautéed shrimp? Plenty of butter and sharp cheddar cheese.
Rachael Ray

: Simply Grilled

Sometimes simple is better, and Rachael Ray's grilled shrimp recipe is proof. Her secret to cooking the shrimp fully without drying them out over high heat is to butterfly them first. Once you've nailed that, all you need is olive oil, salt and pepper, and lemon.

Related:

Image Source: POPSUGAR Photography / Nicole Perry