How Chefs Make Casseroles
This Is How All Your Favorite Food Stars Do Casseroles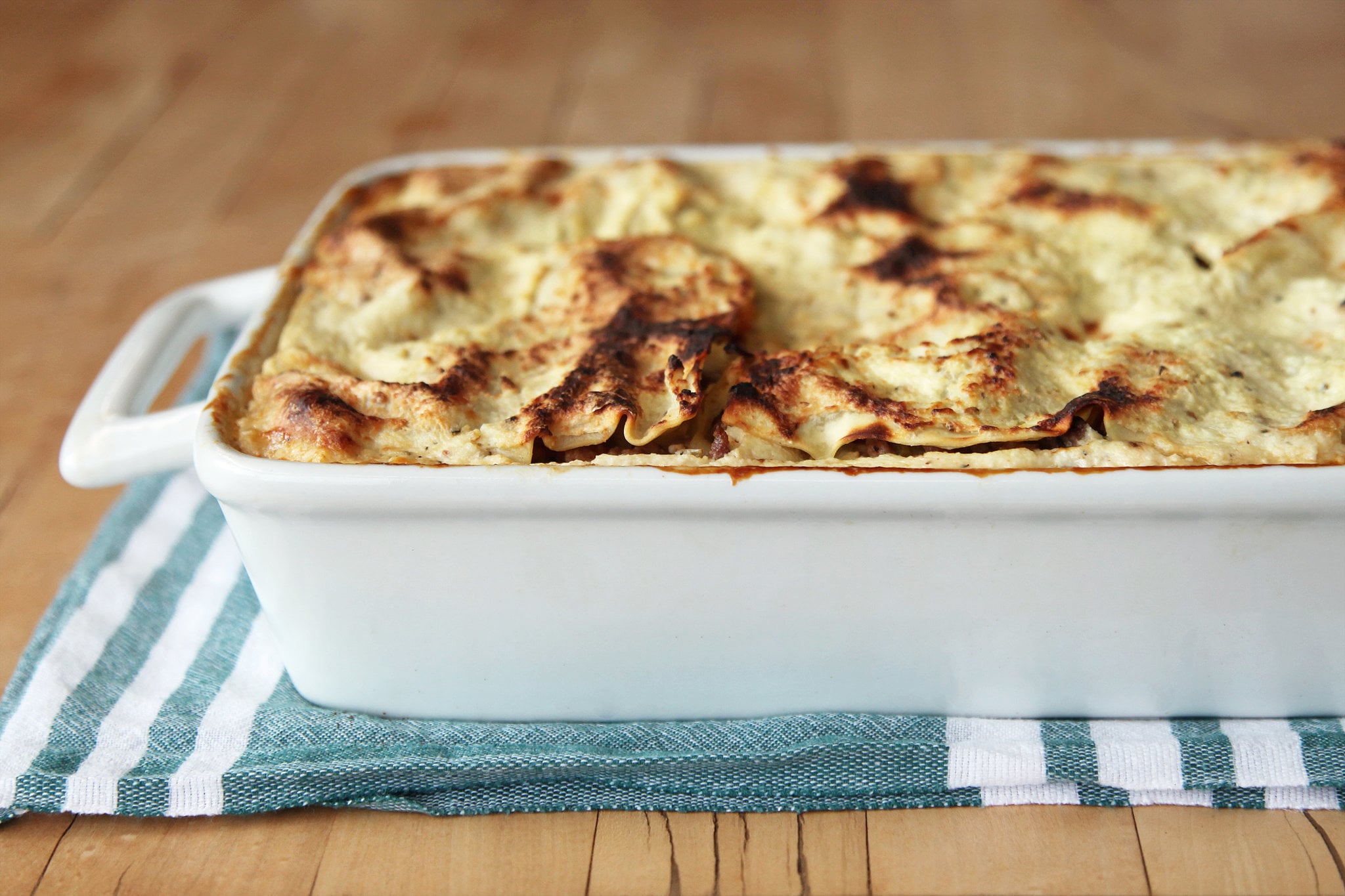 Casseroles are the ultimate comfort foods, and you can make them with just about anything. If you're looking to get out a dinner rut and embrace more cold-weather comfort foods, we've rounded up some of the best and coziest casserole recipes from your favorite food stars, like Sunny Anderson, Alton Brown, and Chrissy Teigen. It's hard to pick a favorite, but we have a feeling Ree Drummond's hash brown casserole is in your very near future.
Sunny Anderson: Cheesy Vegetarian Casserole
You know what makes vegetables taste better? Cheese. Sunny Anderson's cheesy mushroom and broccoli casserole is exactly what you need when you're in the mood for comfort food but still want to eat your veggies. Shiitake mushrooms, broccoli, and rice get a flavorful upgrade with shredded cheddar, garlic, cayenne pepper, and chicken stock.
Giada De Laurentiis: Italian Chicken and Pasta Casserole
Giada's take on a cozy casserole is Italian baked chicken and pastina, or small pasta. When you combine pasta, chicken, mozzarella, garlic, onion, tomatoes, and parmesan in a casserole dish and bake it until bubbly and gooey, you know the results are going to be heavenly.
Alton Brown: Secret-Ingredient Broccoli Casserole
Alton Brown's broccoli casserole has a surprising pantry ingredient you'd never expect: instant ramen, flavor packet and all. Alton uses broken ramen noodles as a crunchy base for the broccoli and mushroom casserole, which is seasoned with a cheesy sauce of cheddar, blue cheese, and a powdery packet from chicken-flavored ramen.
Chrissy Teigen: Upgraded Tuna Casserole
One of many must-try recipes from Cravings, Chrissy Teigen's first cookbook, is her Cheesy Jalapeño Tuna Casserole With Potato Chip Topping (p. 227). She proves that your grandma's tuna noodle casserole is nothing compared to one made with fresh jalapeños, sharp cheddar cheese, and jalapeño-flavored potato chips on top. "This tuna casserole is made with cans, cans, cans, and that's the way I like it, thank you very much," Chrissy wrote in the recipe's intro, proving it's totally OK to turn to canned ingredients sometimes.
Trisha Yearwood: Potato Bacon Casserole
One of Trisha Yearwood's best cooking tips is to add bacon to just about anything. Her potato casserole with bacon is proof that combining plenty of indulgent ingredients — bacon, sour cream, butter, cheese, and mayo — in one dish will lead to mouthwatering results.
Ree Drummond: Hash Brown Casserole
If you haven't tried hash brown casserole, you haven't fully lived. Cheesy, crunchy, and acceptable for breakfast, lunch, or dinner, hash brown casserole is a Southern staple that never disappoints. Ree Drummond dresses hers up by adding green chiles, jalapeños, and poblano peppers, but you can customize the spice to your liking and embrace the rest of the bacon and cheese.
Paula Deen: Traditional Corn Casserole
A staple in Southern cuisine, corn casserole is a comforting baked dish made with very few ingredients including cornbread mix. If you're going to try a recipe for the first time, go with Paula Deen's corn casserole, which comes together in an hour from start to finish and feeds a crowd.
Image Source: POPSUGAR Photography / Nicole Perry