How Chefs Make Game Day Food
This Is How All Your Favorite Chefs Do Game Day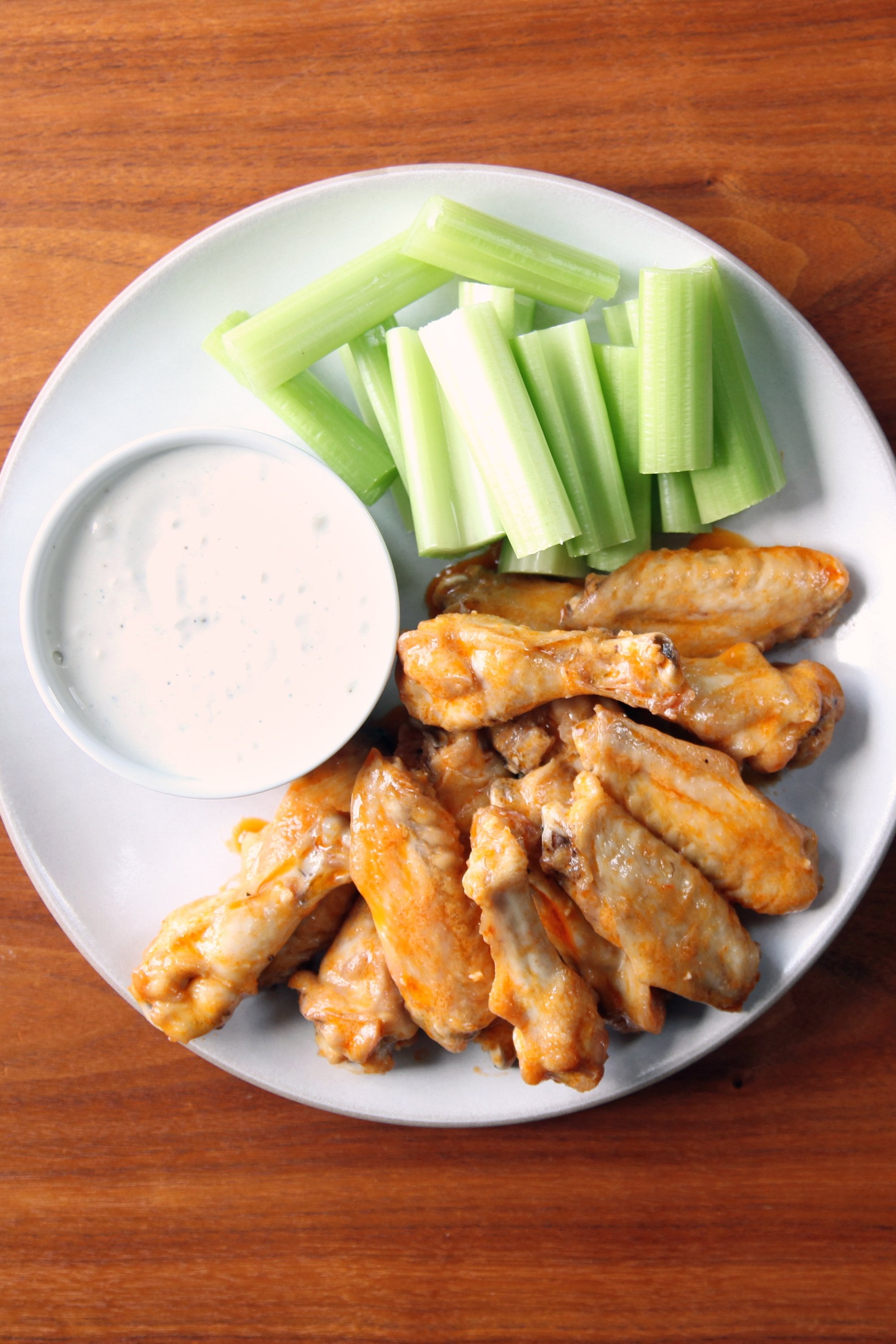 Football season means it's time to get serious about the most important part: the game day eats. Get ready to host the best parties (big or small) by preparing these popular recipes from some of our favorite celebrity chefs and Food Network hosts. From perfect buffalo wings to spinach and artichoke dip and classic recipes with a twist — like guacamole with a secret ingredient — this is how all the experts do game day. You'll be the real MVP if you show up with any of these winning dishes.
Sunny Anderson: Pimento Cheese
A staple at any Southern tailgate, pimento cheese is a classic that everyone's guaranteed to love. Sunny Anderson's easy pimento cheese is a crowd-pleasing dip full of all the good stuff, like cheddar cheese, pepper jack cheese, garlic, and smoked paprika.
Alton Brown: Buffalo Wings
You'll never make mediocre wings again if you follow Alton Brown's buffalo wings recipe. With only five ingredients, this recipe is simple enough for anyone to master and will quickly become your go-to method for wings all season long.
Chrissy Teigen: Gauacamole With a Secret Ingredient
OK, the secret ingredient is cheese. If you're a little obsessed with Chrissy Teigen (and her cookbook, Cravings) like I am, then you probably know she swears by putting cheese in guacamole. The cookbook author will be the first to admit her method is a controversial one, but she promises you'll never make guac another way again. You'll find the recipe on page 147 of Cravings alongside her hilarious preface: "Cheese in guacamole. Yes. Cheesy sharp cheddar bombs in every bite, and probably the most controversial recipe I have ever created. Guacamole is a sacred thing to people. Adding cheese to it is kind of like when Bravo introduces a new Housewife. You want to hate her. You don't like change. But she grows on you and, eventually, you can't watch the show any other way."
Pat and Gina Neely: Creamy, Cheesy Crab Dip
Patrick and Gina Neely have a standout recipe that anyone who loves goat cheese needs to try. Their must-have game day recipe is a drunken goat cheese crab dip that's creamy and crunchy with a cheesy breadcrumb topping.
Giada De Laurentiis: Homemade Mozzarella Sticks
Ditch the frozen mozzarella sticks and go for Giada's mozzarella sticks instead. They're so much easier than you think and so worth it. Giada's recipe calls for Italian breadcrumbs, a block of mozzarella to cut into sticks, parmesan cheese (of course), and homemade marinara sauce. This ooey gooey appetizer will surely go quickly, so doubling the recipe is a good call.
Guy Fieri: Spinach Artichoke Dip With a Twist
Always looking to head to Flavortown, Guy Fieri is known for amping recipes up with spices and peppers. So it's no surprise that Guy's spinach and artichoke dip has roasted red bell peppers that not only look pretty against the green dip, but also add a slightly smoky flavor.
Ree Drummond: Not Your Average Brownies
What's a tailgate without at least one dish to satisfy everyone's sweet tooth? The Pioneer Woman's brownies, called "Knock-You-Naked Brownies", will get the job done and then some. The ultrarich chocolate brownies are stuffed with a layer of gooey caramel that takes them to the next next level.
Image Source: POPSUGAR Photography / Nicole Perry