How Chefs Make Hummus
This Is How All Your Favorite Chefs Make Hummus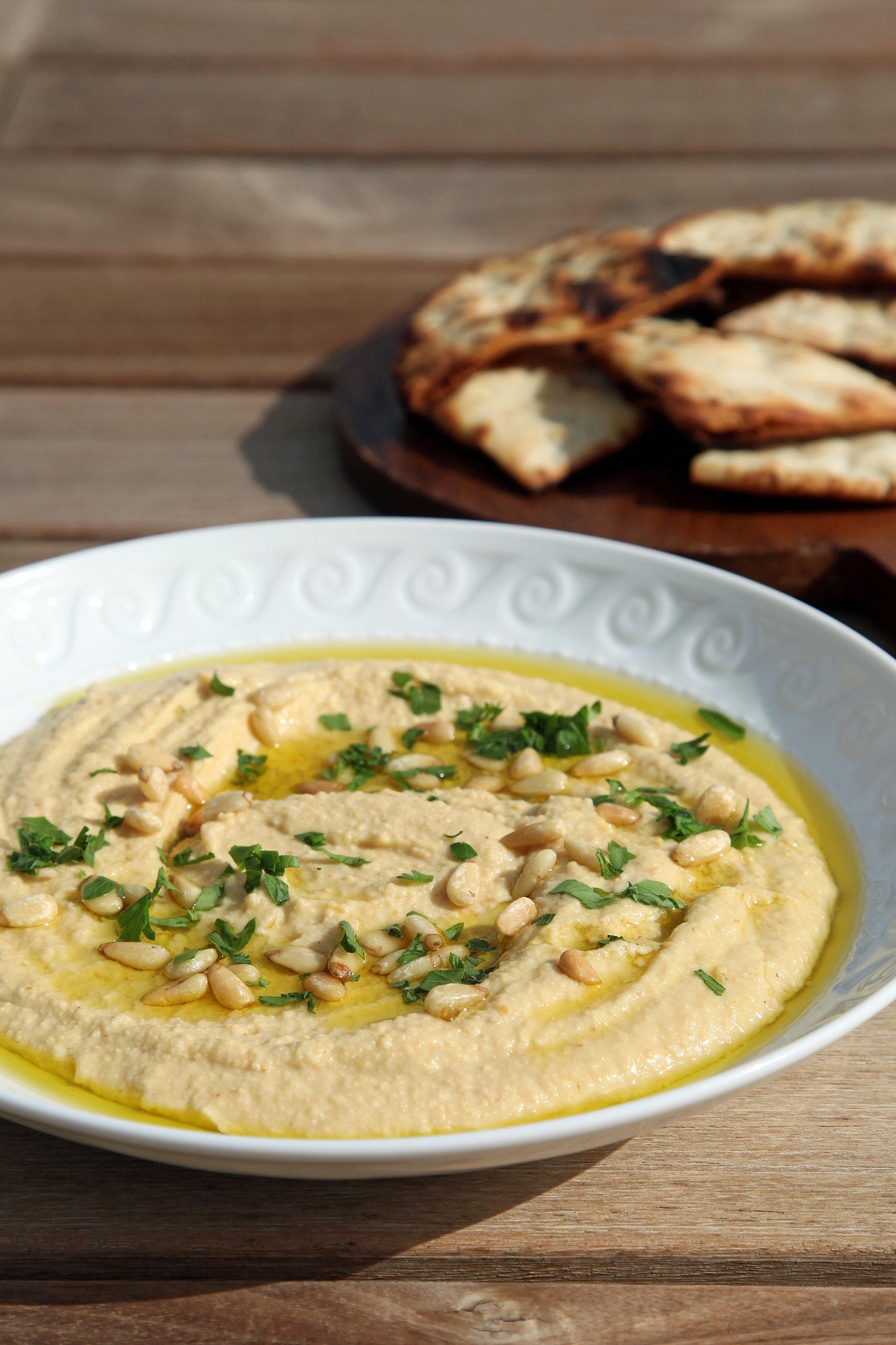 It doesn't take much to create homemade hummus that's a whole lot better than store-bought, but even we admit we can get a little bored with the basic recipe. If your pita chips need a little more excitement in their life, try giving some of these recipes from our favorite Food Network personalities a chance. You might discover your new favorite way to use up a can of chickpeas — or not, if you follow Alton Brown's pro tip.
Ina Garten: Season With Hot Sauce
Ina Garten adds a kick to her top-rated homemade hummus with hot sauce — and a very precise amount, too. Ina follows recipes to a T, and her recommendation for the perfect amount of heat is eight dashes of hot sauce per batch.
Alton Brown: Ditch the Canned Chickpeas
You won't find canned chickpeas on the list of ingredients for Alton Brown's hummus recipe. Instead, Alton uses slow-cooked chickpeas, which makes the hummus even smoother. If you've got the time on your hands (eight to nine hours, so you could do it overnight), the extra step is totally worth it.
Giada De Laurentiis: Add Avocado
Giada's avocado hummus with crispy pita chips is proof that everything is better with avocado. The Food Network expert's recipe is entirely nontraditional, calling for cannellini beans instead of chickpeas and several ingredients that give it a rich green color (avocados, arugula, and parsley). When paired with her homemade chipotle-lime pita chips, it's like the ultimate combination of hummus and guacamole.
Rachael Ray

: Pack on the Spices

If plain hummus is your thing, you probably don't want to try out Rachael Ray's hummus recipe. But if you're all about spiciness, it's the one for you. Her recipe calls for a lot of red pepper flakes (1/2 teaspoon!) plus the addition of bold spices like coriander and cumin.
Melissa d'Arabian: Swap Chickpeas For Black Beans
Food Network Star winner Melissa d'Arabian has a new twist on a classic in the form of black bean hummus. Her recipe calls for canned black beans, garlic, white wine vinegar, for a hearty and flavorful dip that she serves with wedges of ice berg lettuce rather than chips.
Related:
Image Source: POPSUGAR Photography / Nicole Perry