How Chefs Make Mac and Cheese
This Is How All Your Favorite Chefs Make Macaroni and Cheese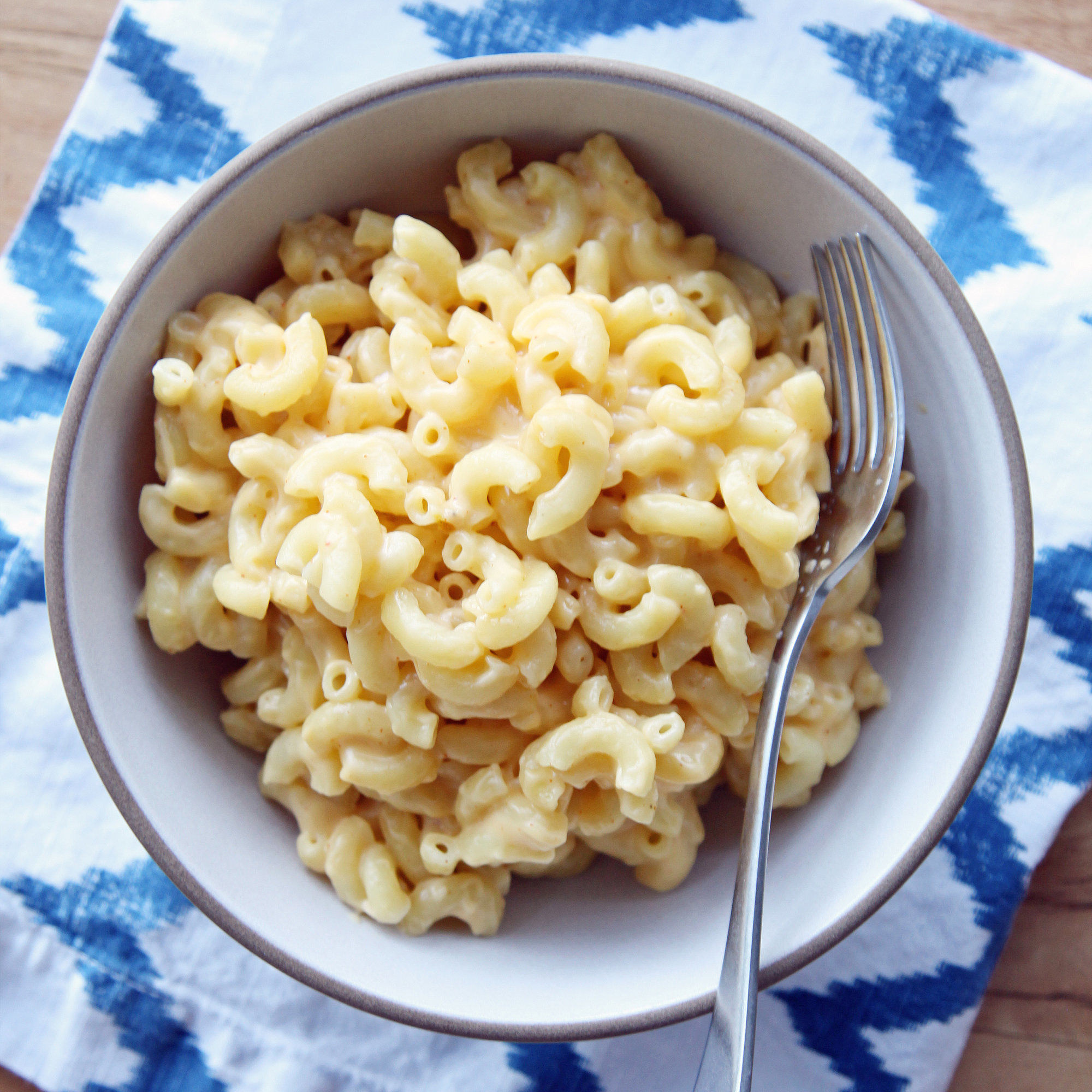 Ah, macaroni and cheese — one of the world's most beloved comfort foods. At its most basic, it's pretty standard: macaroni plus cheese sauce. But like most classic dishes, many chefs have entirely different methods of making it, whether it's a secret ingredient in the sauce, a combination of unexpected cheeses, or the addition of a crunchy breadcrumb topping. We guarantee these chef-approved tips will inspire you to go beyond Kraft-style stovetop mac 'n' cheese the next time you make it from scratch (not that there's anything wrong with that). Here's how some of our favorite celebrity chefs make their mac.
Alton Brown: Add an Egg
No, not like a fried egg on top. Alton's mac and cheese recipe calls for one egg that gets whisked into the warm butter-flour-milk mixture, which helps to create a custardy texture. Be sure to read the recipe carefully, though. Alton elaborates on the incorporation of the egg, saying, "This common maneuver called 'tempering' prevents curdling of the egg by slowly increasing their temperature. Skip this and you'll be making scrambled eggs."
Giada De Laurentiis: Egg Noodles and Mozzarella
Obviously Giada's mac and cheese has an Italian spin. There's no cheddar in sight — instead, her recipe calls for a combination of mozzarella, parmesan, fontina to create an ultrarich cheese sauce before the mac is baked into bubbly perfection. The cheese isn't the only difference, though. She swaps traditional elbow macaroni for wide egg noodles and adds diced ham for an added flavor dimension.
Chrissy Teigen: Cheesy Garlic Breadcrumbs
You've probably heard of John Legend's famous mac and cheese recipe, but Chrissy Teigen wants you to know hers is better, dammit. You won't find a link to this recipe online, but in Chrissy's cookbook, Cravings, you'll find it on page 90 with a sassy explanation about why hers is the winner: "This is MY mac and cheese, dammit. Everyone is alllllways asking, begging John to make his mac and cheese and if I may be frank here for a moment: I DON'T GET IT." One look at Chrissy's creamy and crunchy baked mac topped with cheesy garlic breadcrumbs, and I'm a believer.
The Pioneer Woman: Spices and More Spices
The Pioneer Woman is queen of comforting recipes, and her mac and cheese is no exception. While it's a pretty standard recipe overall, the chef's smart use of spices turns up the flavor several notches— she adds ground mustard, paprika, thyme, and cayenne pepper for a bit of a kick.
Ina Garten: a Dash of Nutmeg
Ina Garten's mac and cheese recipe proves you've been missing out if you haven't tried adding nutmeg to cheesy dishes. The slightly sweet spice adds that interesting what is that quality to mac and cheese, and Ina's takes the flavor combo to new heights by adding a combination of gruyere and cheddar cheese.
Mario Batali

: Throw Some Truffles In It

No surprise here — Mario Batali adds shaved truffles to his scrambled eggs, and he does the same thing with is decadent mac and cheese recipe. The Italian chef's elevated style of cooking is just one of many things that makes Batali interesting.

Related:
This Is How All Your Favorite Chefs Make Scrambled Eggs

Image Source: POPSUGAR Photography / Nicole Perry