How Chefs Make Oatmeal
This Is How All Your Favorite Chefs Make Oatmeal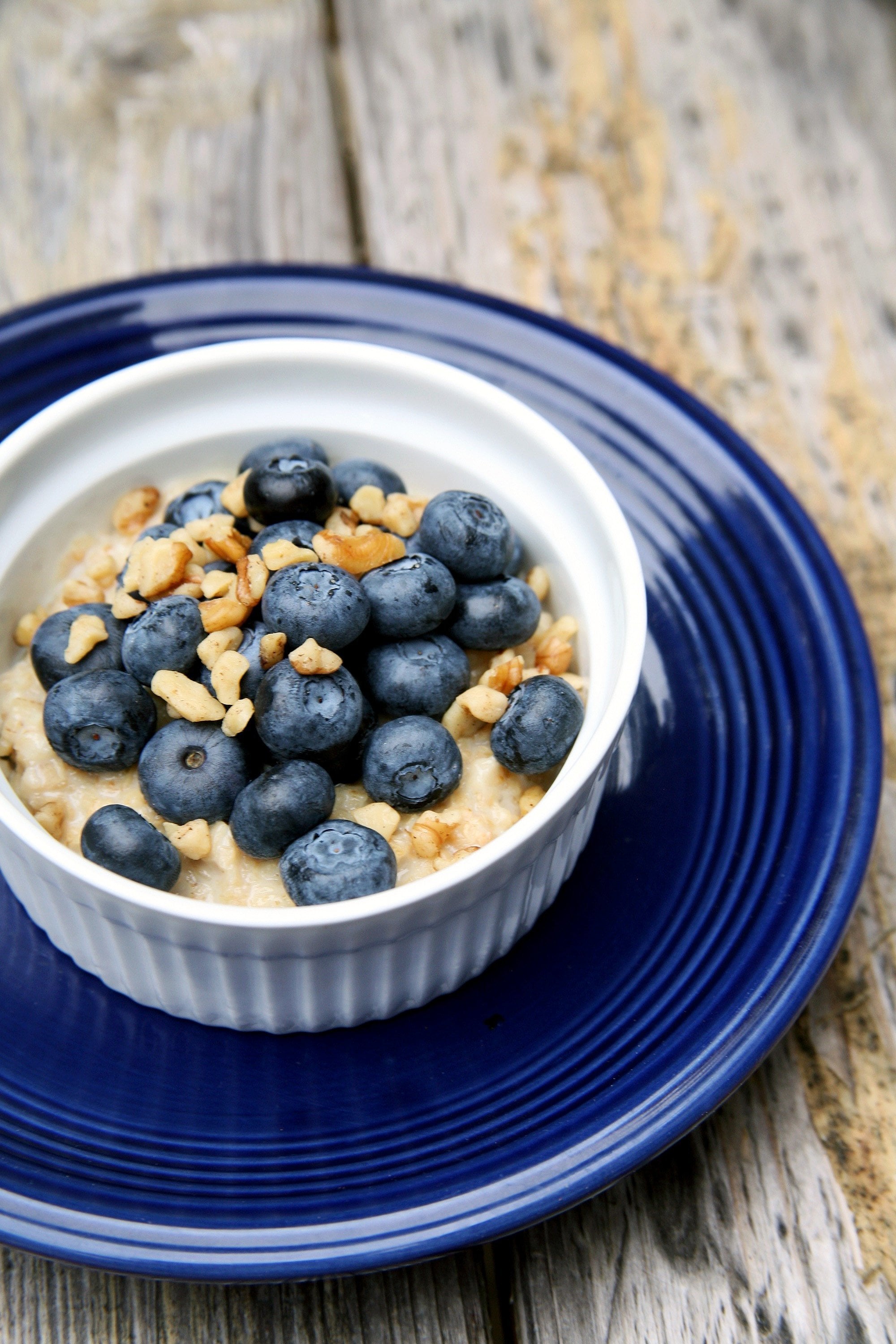 You might not file oatmeal under the most exciting breakfast recipes, but rest assured there are ways to dress it up and make it a lot more desirable. Who better to turn to than some of the best celebrity chefs and Food Network hosts for a little inspiration? Try out some of these creative takes on oatmeal the next time you're in a breakfast rut.
Giada De Laurentiis: Topped With Olive Oil
Some of Giada's best cooking tips are the simplest. The Italian chef uses olive oil in the majority of her recipes, even when it comes to breakfast. Her favorite way to prepare oatmeal is to top plain oats with a generous drizzle of good olive oil and a touch of salt. It's "the simplest thing on the planet, but one of my favorite things to have for breakfast," Giada told us in a 2013 interview discussing her cookbook Feel Good Food.
Chrissy Teigen: In a Cake
If you haven't gotten Chrissy Teigen's cookbook, Cravings yet, you're seriously missing out. It's full of creative, crave-worthy recipes that live up to the book's title, including one of the most unique spins on oatmeal we've ever tried. In the Breakfast All Day section, you'll find Chrissy's yellow cake baked oatmeal, which does in fact require yellow cake mix . . . from a box. "Watching us come up with this recipe was like wea tching a group of stoners, except I am not into pot or weed or ganja or whatever it is called these days," Chrissy hilariously explains in the recipe's intro. The baked cake-filled oats are combined with raspberries and peaches for a truly wow-worthy brunch.
Ina Garten: Naturally Sweetened
The Barefoot Contessa's tip for making the best oatmeal is to add dried fruit for naturally added sweetness. Ina's Sunday morning oatmeal recipe calls for dried cherries and golden raisins, as well fresh banana that's cooked with and mashed in the oats for a thicker and richer consistency. If you don't have time to make stove-top oatmeal, Ina's other secret is . . . the microwave. Yep, Ina microwaves her oatmeal, and she's not afraid to admit it: "I do it in the microwave with milk and salt," she has said in an interview with Bon Appetit.
Tyler Florence: Cooked in Apple Juice
If nothing makes you happier than the scent of apples and cinnamon on a crisp Fall day, Tyler Florence's oatmeal is for you. Instead of going the traditional route and cooking the oats in milk or water, chef Tyler Florence cooks them in unsweetened apple juice and adds applesauce and cinnamon for a breakfast that's basically Fall in a bowl.
Alton Brown: Steel Cut
Simplicity and quality define Alton Brown's oatmeal recipe. Starting with steel-cut oats rather than quick-cooking oats, Alton cooks his oatmeal low and slow for about 30 minutes before adding both whole milk and buttermilk for rich and hearty bowl.
Ree Drummond: Overnight
Leave it to the Pioneer Woman to have an easy, weekday-friendly breakfast recipe. Ree Drummond's overnight oats recipe means you can do all the prep the night before and make the finishing touches in the morning. After allowing oats, milk, brown sugar, vanilla, and fruit to absorb in the fridge overnight, she recommends sprinkling the top of the oatmeal with granulated sugar and crisping it up in the broiler.