How Chefs Make Pasta
This Is How All Your Favorite Chefs Make Pasta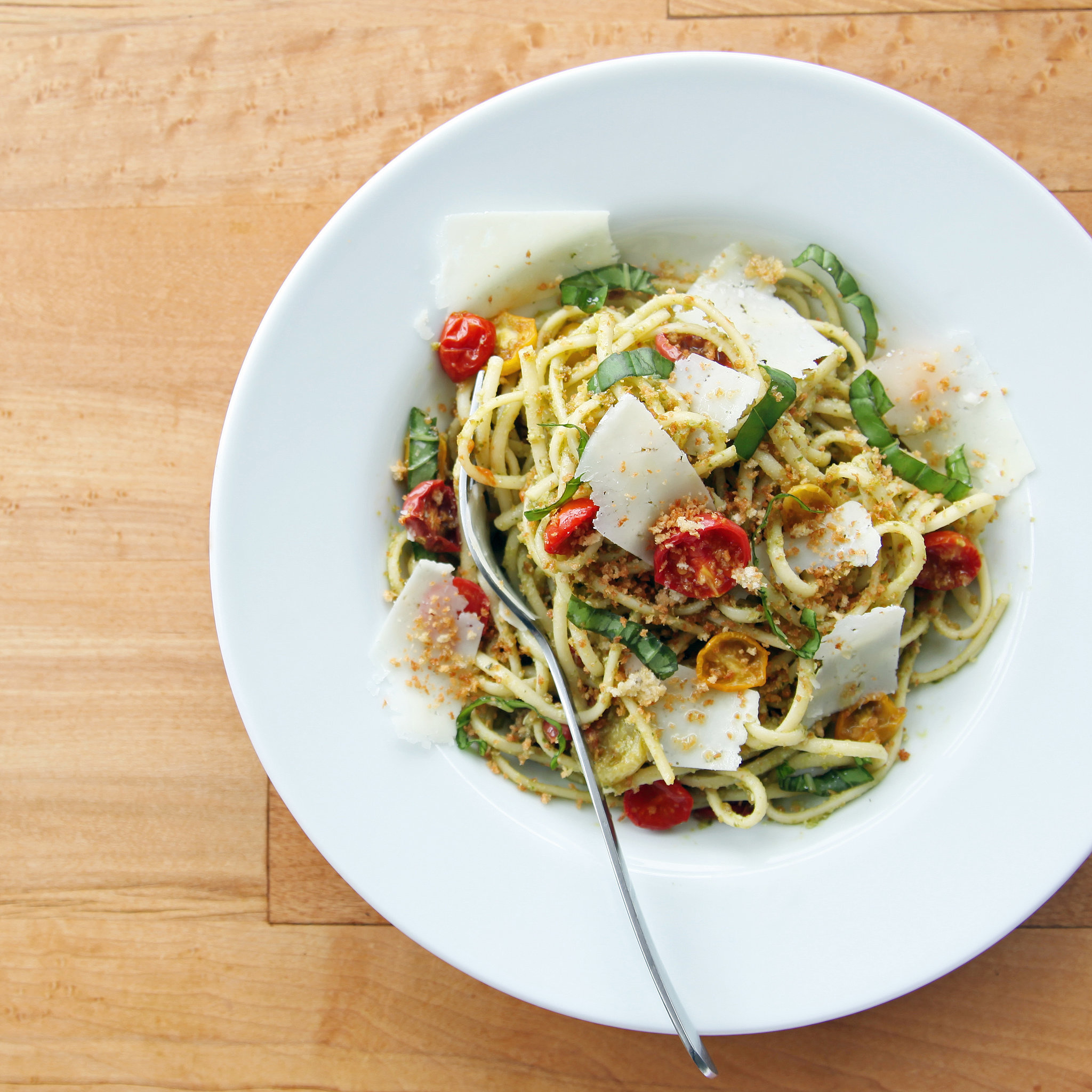 Pasta, it's (usually) what's for dinner. But if you're getting a little tired of your go-to basic pasta recipes, allow us to offer you some inspiration from some of our favorite Food Network personalities and celebrity chefs. We know these recipes won't lead you astray, because they're the top-rated pasta dishes from each professional, like Giada, Mario Batali, and more. Get ready to seriously up your pasta-cooking game with these fan-favorite recipes.
Giada De Laurentiis
I know, I know — how can you possibly crown just one of Giada's recipes as the best? While the Italian queen of Food Network has countless killer pasta recipes, her top-rated one is penne with corn and spicy sausage. It sounds simple, but the list of ingredients results in an enticing variety of flavors: the dish stars spicy Italian sausage paired with sweet corn and a creamy mascarpone cheese sauce that's taken up a notch with a secret ingredient (Calabrian chili paste). Reviewers rave about this five-star pasta with comments like, "You have to make this dish . . . it's delicious!"
Ree Drummond
You're pretty much guaranteed to find two things in The Pioneer Woman's recipes: simplicity and comfort. It's not surprising that her most popular pasta recipe is bow tie skillet alfredo, because it's a one-pan meal that's easy to make, crowd pleasing, and ultracomforting.
Paula Deen
One stick. That's how much butter is in Paula Deen's shrimp scampi with artichokes and basil, since you're probably wondering. But that's one of the reasons it's so popular — the garlicky white wine butter sauce is hard to beat. "My new stand-by! I love this, such a great change from a traditional scampi," one reviewer wrote.
Rachael Ray
Rachael Ray's peasant pasta proves you don't need a bunch of fancy ingredients to make a spectacular dish. This dish is a hearty dinner with Italian sausage, tomatoes, garlic, peas, and a few other ingredients that come together for a 20-minute meal you're sure to love.
Mario Batali
You know Mario Batali is not messing around when it comes to pasta (I mean, the man puts shaved truffle on his scrambled eggs). He's not boiling some pasta and adding some veggies to it. No, he's making uova da raviolo, aka ravioli with a runny egg inside. Yes, it's entirely scratch made, and yes, it's worth it. Oh, and yes you better believe there's truffle in it. One fan's review reads, "So amazing. I didn't have any truffles, as I'm sure most people don't, so I drizzled with white truffle oil at the end of the butter saute."
Chrissy Teigen
Chrissy Teigen's cookbook, Cravings, is full of recipes you'll, well, crave. The star of the Noodles and Carbs section is, hands down, her lemony arugula spaghetti cacio e pepe. It's like cacio e pepe on crack: spicy, cheesy, lemony, and pancetta-y.
Bobby Flay
Say hello to your new favorite Summer pasta dish: Bobby Flay's penne with Summer tomato sauce, fresh mozzarella, and basil. It's like an upgrade on a fresh caprese salad, with plenty of garlic, balsamic, red pepper flakes, basil, and fresh mozzarella, and it's a great option feeding a crowd during Summer.
Related:
Image Source: POPSUGAR Photography / Nicole Perry