How Chefs Make Pizza
This Is How All Your Favorite Chefs Make Pizza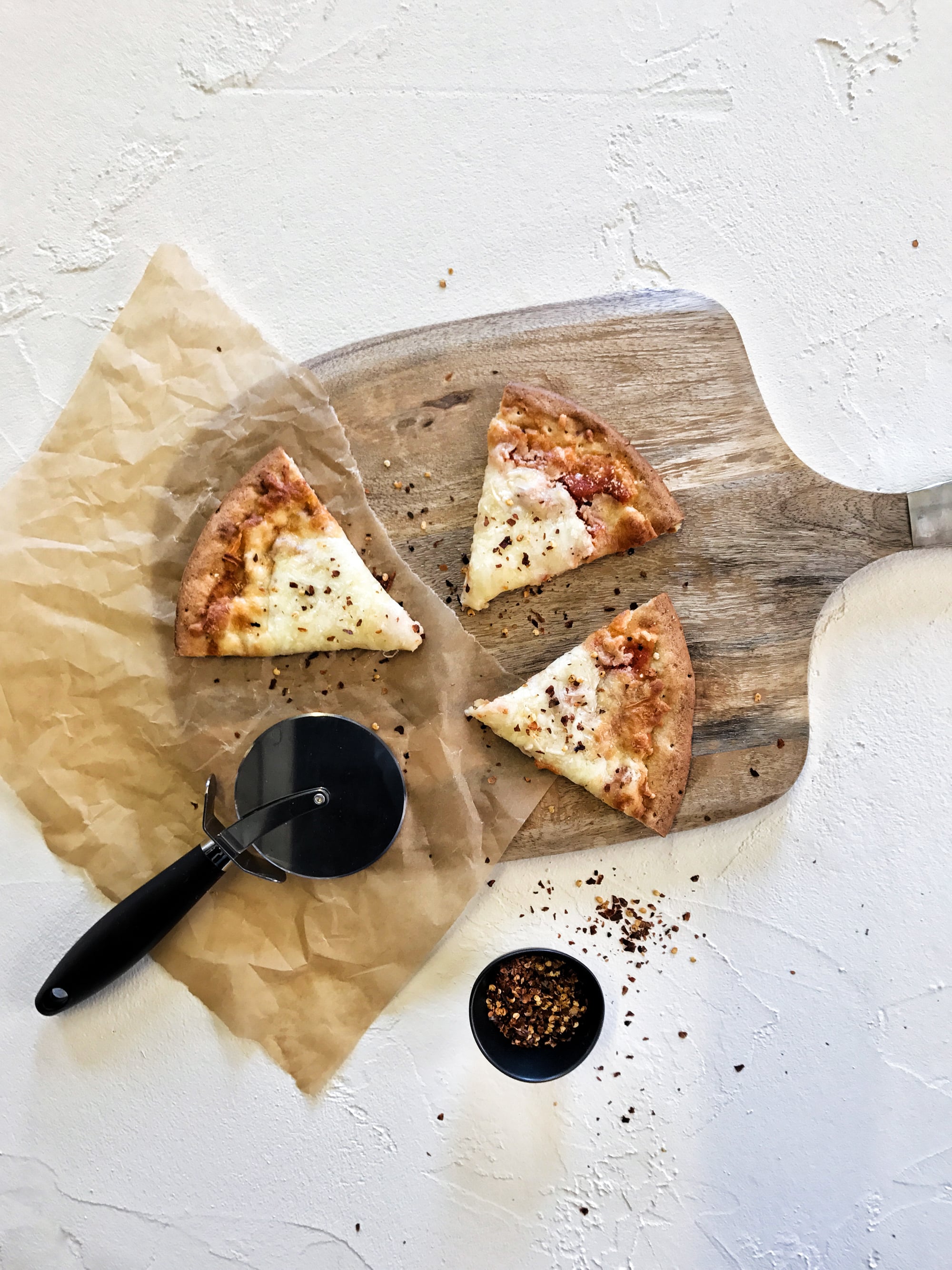 For the times when you want to make your own pizza instead of ordering delivery once again, it's completely worth it to go all in with a legit recipe. To bring some of the best pizza-making inspiration to your attention, we've turned to some of the best celebrity chefs and Food Network stars to see how they make and top their crust. Whether you prefer a classic margherita, a sauceless white pizza, or a pesto pizza, you're sure to find something that speaks to you and inspires your own DIY pizza night ASAP.
Alton Brown: Keep It Simple
If you're making homemade pizza dough for the first time, it's probably a good idea to follow Alton Brown's pizza recipe, because you know the food-science pro is as precise as possible with his measurements. After refrigerating a homemade dough for up to 24 hours to let it rise, Alton keeps the toppings simple and flavorful. He recommends topping the crust with pizza sauce, chopped fresh herbs like thyme and oregano, and multiple grated cheeses like mozzarella, monterey jack, and provolone.
Ree Drummond: Use Fresh Tomatoes
The recipe for The Pioneer Woman's Pizza Ree-a — get it? — doesn't call for tomato sauce, but for fresh tomatoes instead. The tomatoes are coated in a garlicky olive oil, balsamic vinegar, and basil, which perfectly complements the pesto-covered crust.
Gordon Ramsay

: Add Rosemary

It's not surprising that a word you might use to describe Gordon Ramsay's pizza is "classy." Gordon has two versions of a pizza with a homemade crust: a mozzarella version topped with fresh rosemary, black pepper, and olive oil, and a gorgonzola version topped with raddichio and fresh rosemary. The common theme is that a little bit an of earthy herb like rosemary adds a whole new level of flavor to a slice of pizza.
Ina Garten: Nix the Tomato Sauce
Fans of white pizzas will want to opt for Ina Garten's white pizza with arugula. The secret for the sauceless pizza is a blend of three cheeses: mozzarella for the melt factor, fontina for saltiness, and goat cheese for creaminess and tang. To lend a little moisture and acidity, Ina tops the finished pizzas with fresh arugula tossed in a lemon vinaigrette.
Giada De Laurentiis: Add a Secret Ingredient
What sets Giada De Laurentiis's pizza recipe apart is its use of a secret ingredient that makes a big difference — cornmeal. The cornmeal on the bottom of the pan gives the exterior of the crust a slight grittiness and unique flavor that other pizza crusts are lacking. It wouldn't be a Giada-approved Italian pizza recipe without roma tomatoes, fresh basil, parmesan cheese, garlic, and olive oil.
Tyler Florence: Make Your Own Margherita
If you're a purist when it comes to pizza, try Tyler Florence's margherita pizza. It's all about attention to detail and taking the time to make the tomato sauce from scratch using a can of whole peeled tomatoes, olive oil, garlic, and herbs. You can keep it vegetarian or add pepperoni or spicy salami to kick it up a notch.
Image Source: POPSUGAR Photography / Dominique Astorino