How to Cook Pumpkin and Squash in the Instant Pot
The 1 Hack You Have to Try in Your Instant Pot This Fall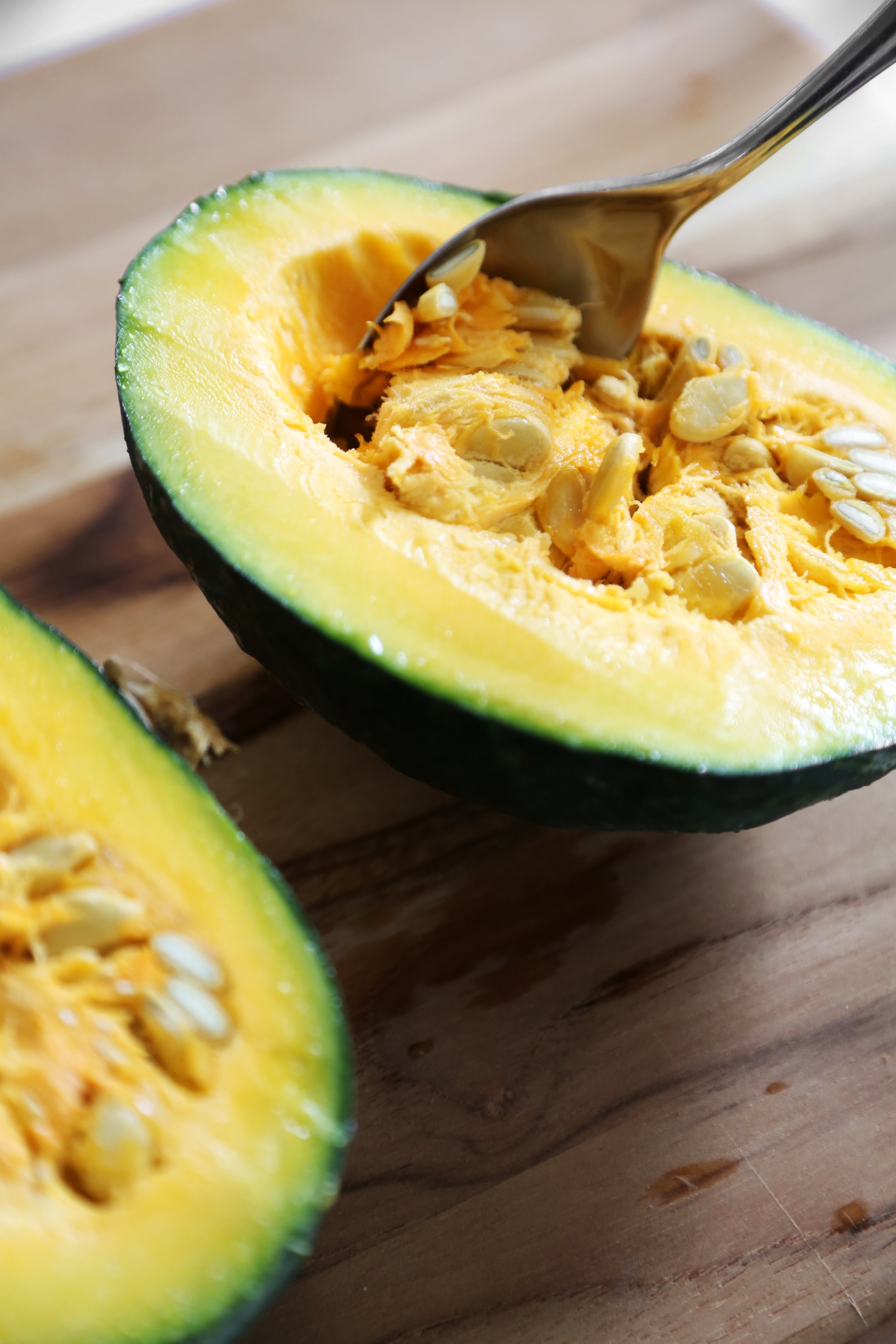 Nothing beats roasted squash, but the peeling and prep work sucks. Out to find a faster way to make homemade pumpkin puree and cooked squash, I turned to my Instant Pot. Could it transform the tough flesh into something tender in only a matter of minutes? The short answer is yes!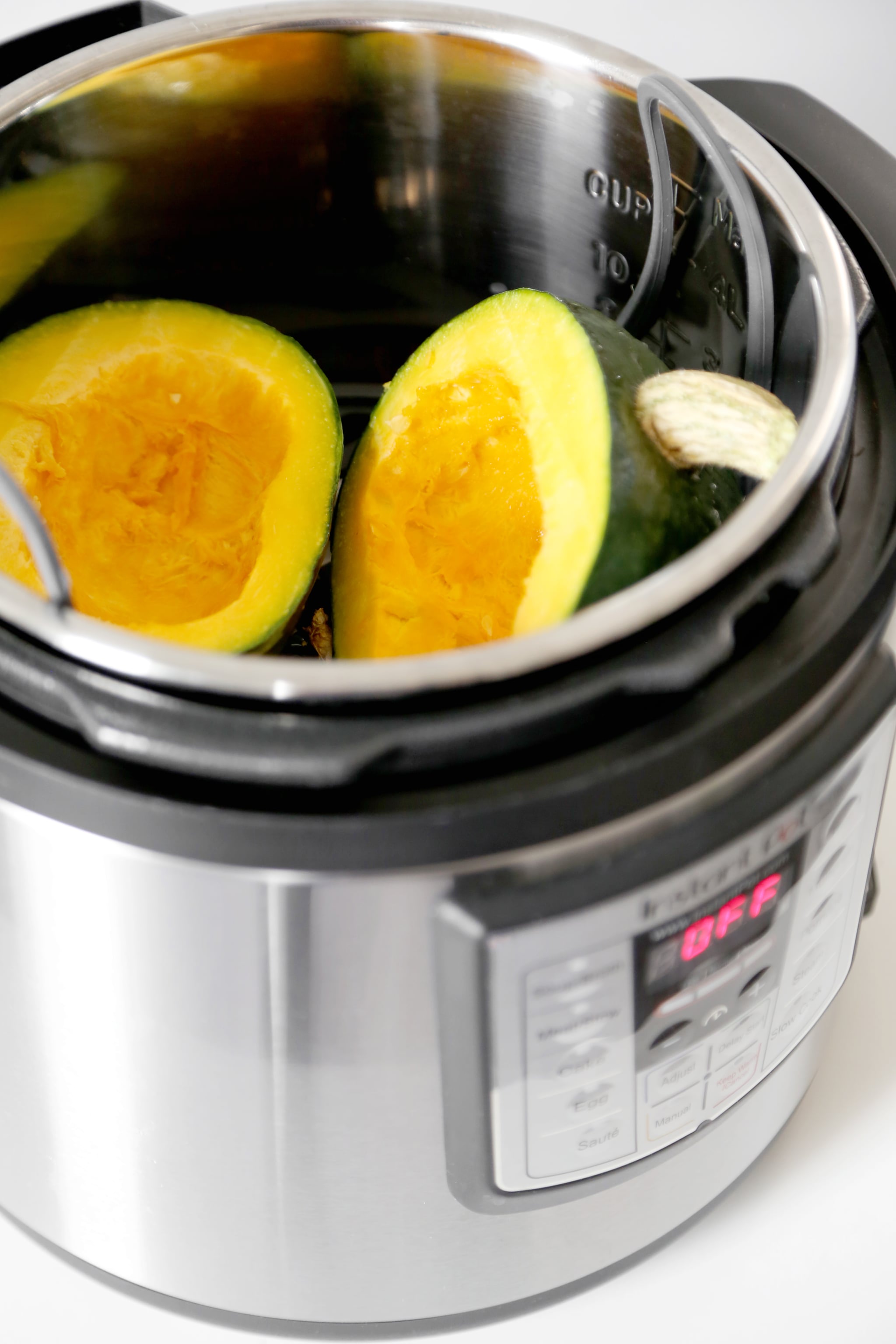 Online, I saw some people would pressure cook the whole squash/pumpkin on Manual for 12-17 minutes. I'm still a new-ish Instant Pot user, and that seemed a little too risky for me to try this time around. The website only offers instructions for peeled and diced squash and pumpkin, but I wanted something in the middle. So, I opted for an in-between method, inspired by the blog Paleo Pot. The results turned out ultra tender and easy to scoop out (for pureeing) - just what I was hoping for.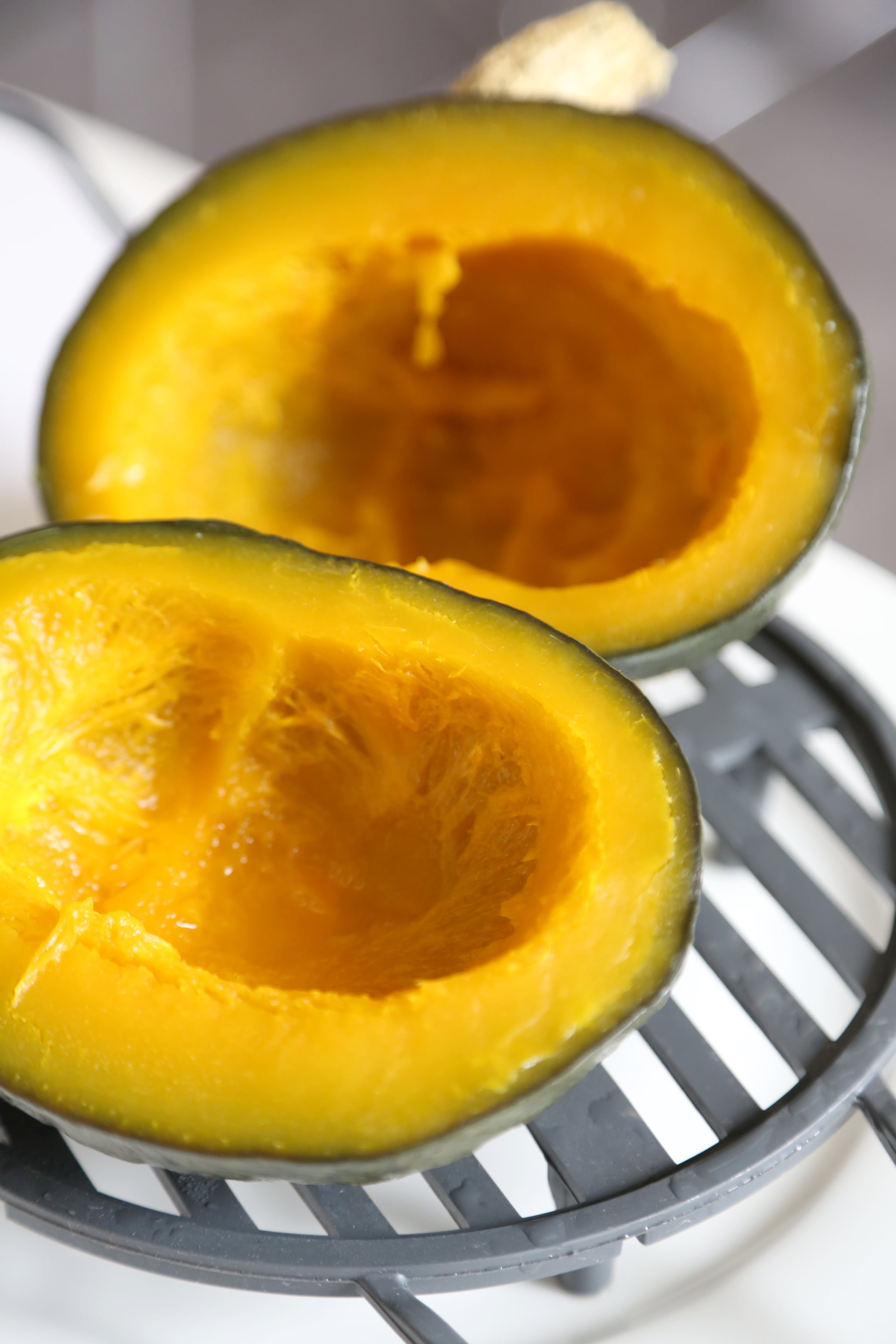 Cut squash or pumpkin in half. Scrape out seeds.
Fill Instant Pot with about 1/2 cup of water. Place trivet inside Instant Pot.
Secure lid. Make sure valve is closed. Set to Manual for 5 minutes.
Release pressure. Carefully open lid. Squash should be easily pierced with a fork. If it's too tough, cook on Manual for a few minutes more.
Carefully transfer cooked squash (or pumpkin) to a plate (I held the handles of the rubber trivet). Allow to cool slightly before scooping out.
Image Source: POPSUGAR Photography / Anna Monette Roberts