How to Drain Pasta
This Viral Tweet Confirms You've Been Draining Pasta Wrong Your Entire Life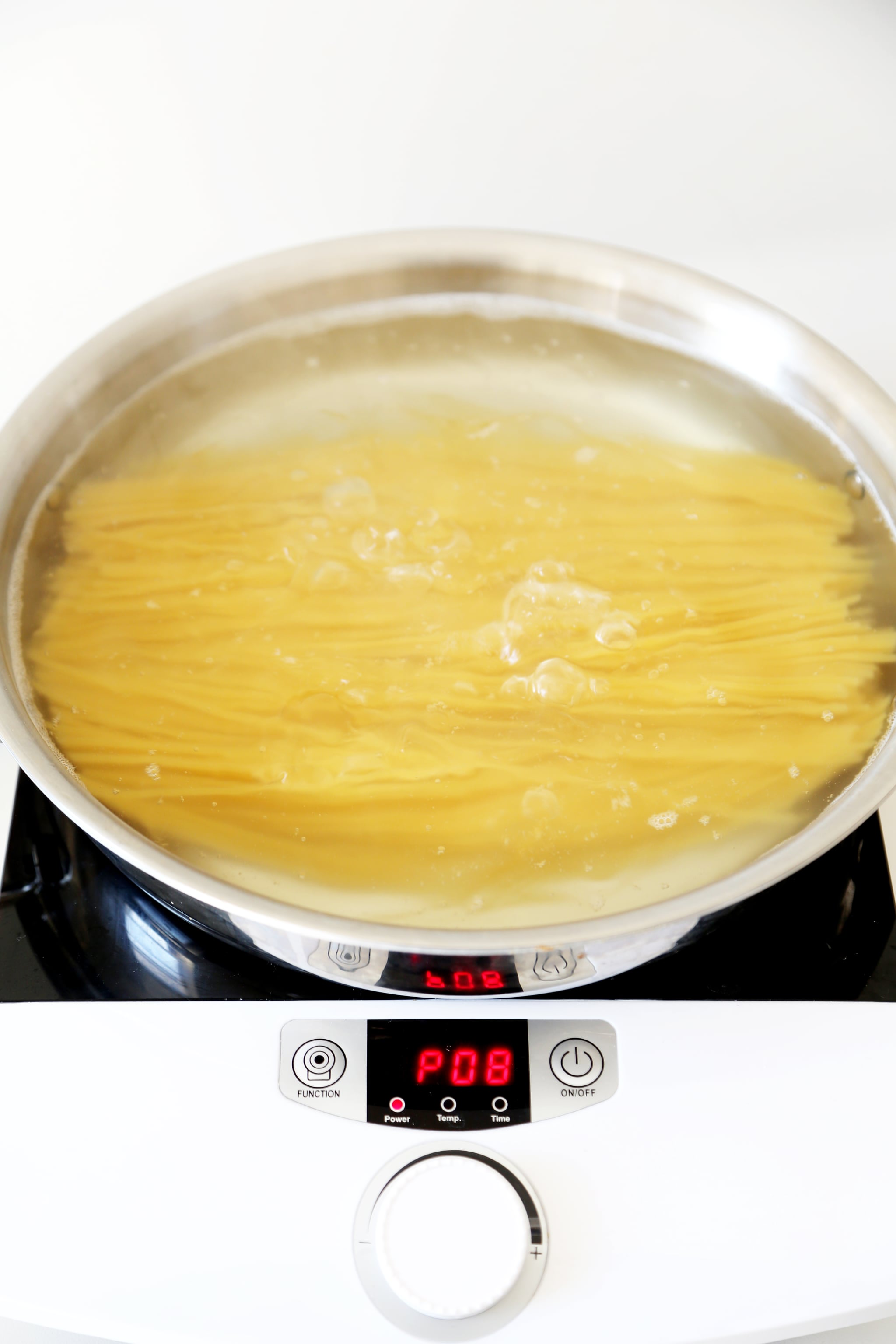 Source: POPSUGAR Photography / Anna Monette Roberts
If pasta is a staple in your diet, you know that it's not exactly difficult to cook. Arguably the easiest part of all is draining the pasta in a colander once you've decided that it's al dente — or so we thought. Typically, draining your pasta involves placing a colander in the sink, carefully pouring the steaming-hot pot of water and pasta into the colander, and then transferring the pasta back into the pot (after saving some of the pasta water, of course). But it turns out we might have all been doing this wrong the entire time. A pretty ingenious hack has gone completely viral on Twitter and is blowing people's minds.
Are you ready for this?
This could actually be the best way to drain pasta.
Good morning to everyone. Just saw this on Facebook and spazzed. pic.twitter.com/YB8qJ2a1g5

— Summer Walker (@Daibellaaa) October 2, 2017
According Twitter user Daibellaaa, whose viral tweet has over 35,000 retweets and 80,000 "likes," this is the most effective way to drain pasta. Place your colander on top of the pot and pour the water directly into the sink. This will leave you with perfectly drained pasta sitting right in the pot, ready to be tossed with your favorite sauce or good olive oil. We're not saying we can vouch for this method, and we have a couple questions — Wouldn't you burn your fingers?! What if your strainer doesn't fit perfectly? — but it has people talking nonetheless. Ahead, check out some of the mixed reactions people are sharing on Twitter . . . Would you try this unexpected hack?
I've been doing this wrong my entire life.

— QUA (@thishitstresful) October 2, 2017
This is not how you do it, this is not how the professional chefs of Food network do it, no.

— Mama Mila (@EastAfricanCurl) October 3, 2017
October 3, 2017
I've been doing it wrong this entire time??

— Stormi Weathers (@HopeDealer101) October 3, 2017
Genius.

— B O T Z (@thebrokenrobotz) October 3, 2017
Newsletter Image Source: POPSUGAR Photography / Nicole Perry