How to Freeze Soup
The Best Way to Stock Up On Homemade Soup
Warm, hearty but not heavy, and veggie-packed, soup is my weeknight Winter comfort food of choice. The problem: many recipes take as much as an hour to cook (or longer); time I don't always have on a busy weeknight. But, I have a solution far better than opening up a can of Campbell's: my freezer is typically stocked with individually-portioned bowls of soup, ready to be quickly defrosted.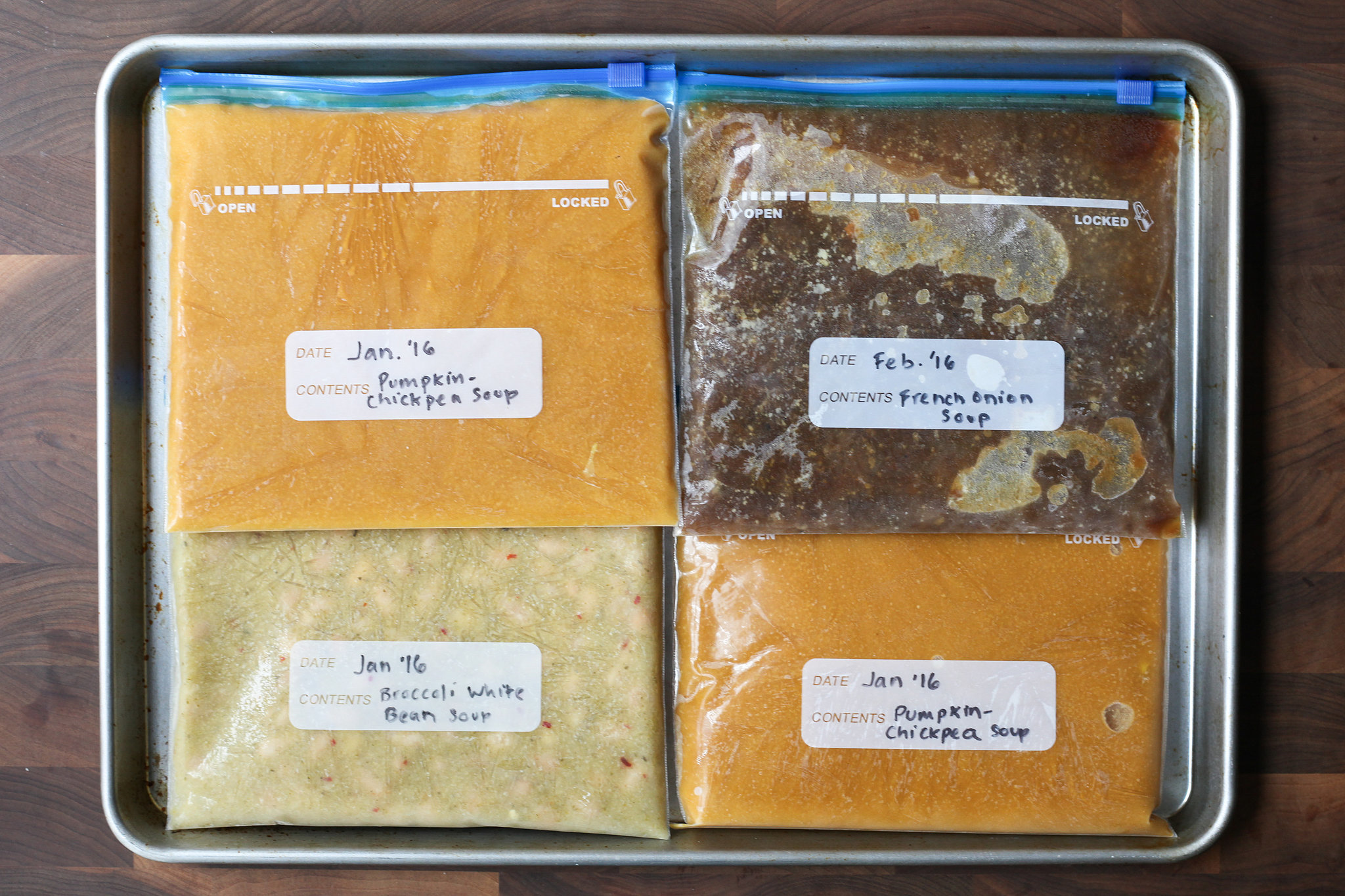 Here's how to do it: Whenever you have leftover soup that you don't anticipate eating in the next couple days, let it cool to room temperature before ladling two-cup portions into freezer-safe resealable plastic bags (opt for those with a slider closure for more security). Then, remove as much air as is possible before zipping the bag closed and laying it flat on a pan as extra insurance against leaking. Freeze on the pan until frozen solid, then label with the date and type of soup (frozen soup will stay good for about six months). To defrost, transfer to the fridge and defrost overnight, or, if time is of the essence, add the bag of soup to a mixing bowl or dish, and defrost under cool trickling water until liquid before reheating on the stove or in the microwave.
Alternatively, soup can be frozen in mason jars (leave an inch or so of headspace to accomodate expansion). While a bit less wasteful, this is not my method of choice as it takes longer to defrost the soup as the surface area to volume ratio is smaller, but you do you.
Image Source: POPSUGAR Photography / Anna Monette Roberts and Nicole Perry