How to Grill Asparagus
The Best Way to Grill Asparagus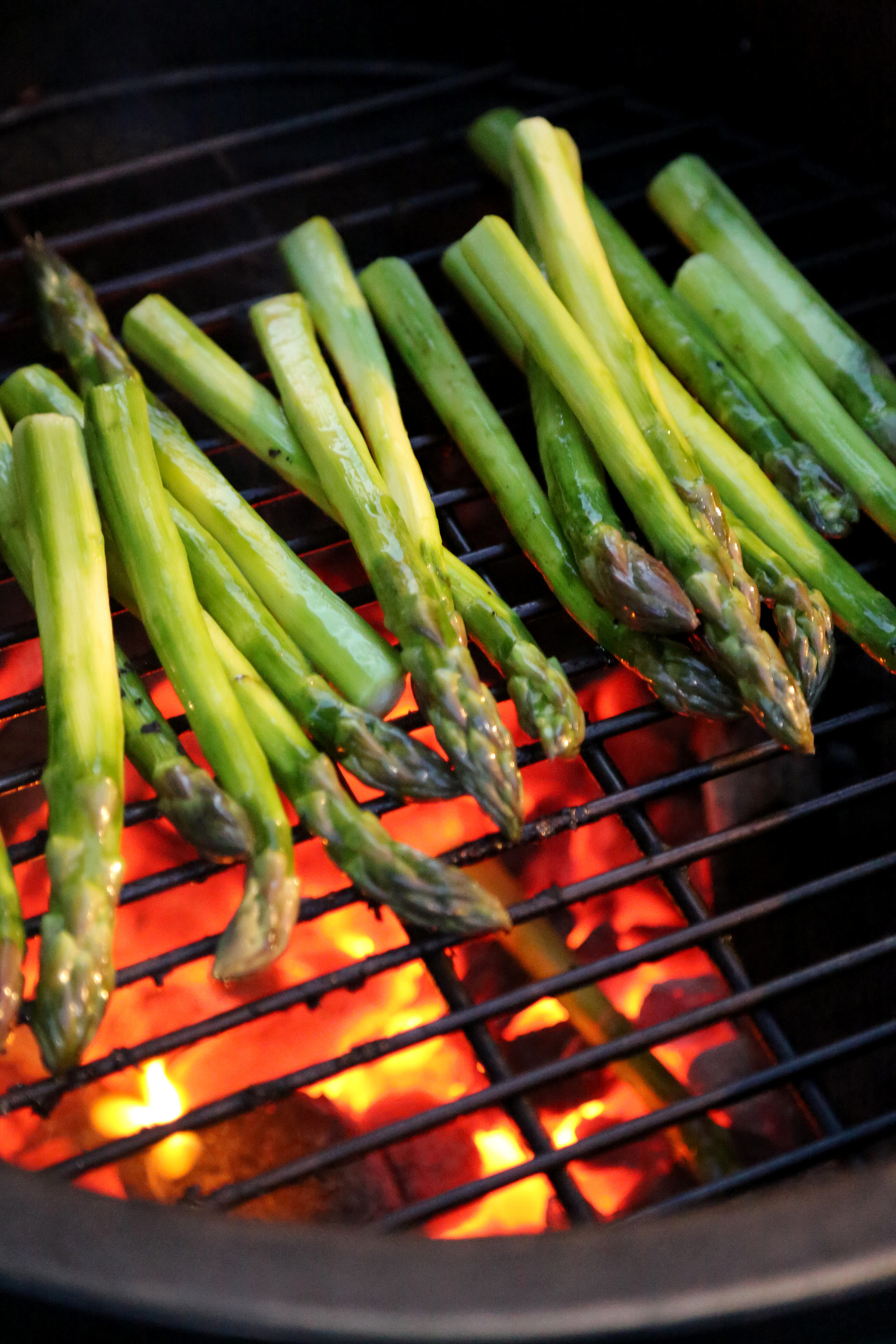 Before I learned this method, my grilled asparagus always ended up stringy, charred, and shriveled. I had all but given up hope that it could ever taste good, unless wrapped in bacon. However, while at a dinner party, I learned a new way of cooking it that is foolproof.
Buy thick, hearty stalks of asparagus. These are less likely to fall through grill grates. Prep the asparagus by snapping off the woody ends and then peel the stalk skin.
Lightly coat the asparagus in a neutral-tasting, high-heat oil, using your hands to evenly coat each stalk.
In a medium-high grill, place the asparagus stalks perpendicular to the grill grates. Close the top and allow the asparagus to cook / steam for approximately 30 seconds. Open the grill top, use tongs to flip toss the asparagus around, close the top, and cook for another 30 seconds.
Remove from the grill and salt and pepper to taste.
That's it! You can try leaving the asparagus on longer, if you prefer grill marks, but you will find this quick method cooks the asparagus through while maintaining a slight crunch.
Image Source: POPSUGAR Photography / Anna Monette Roberts