How Italians Drink Coffee
This Is How Italians Avoid the Afternoon Slump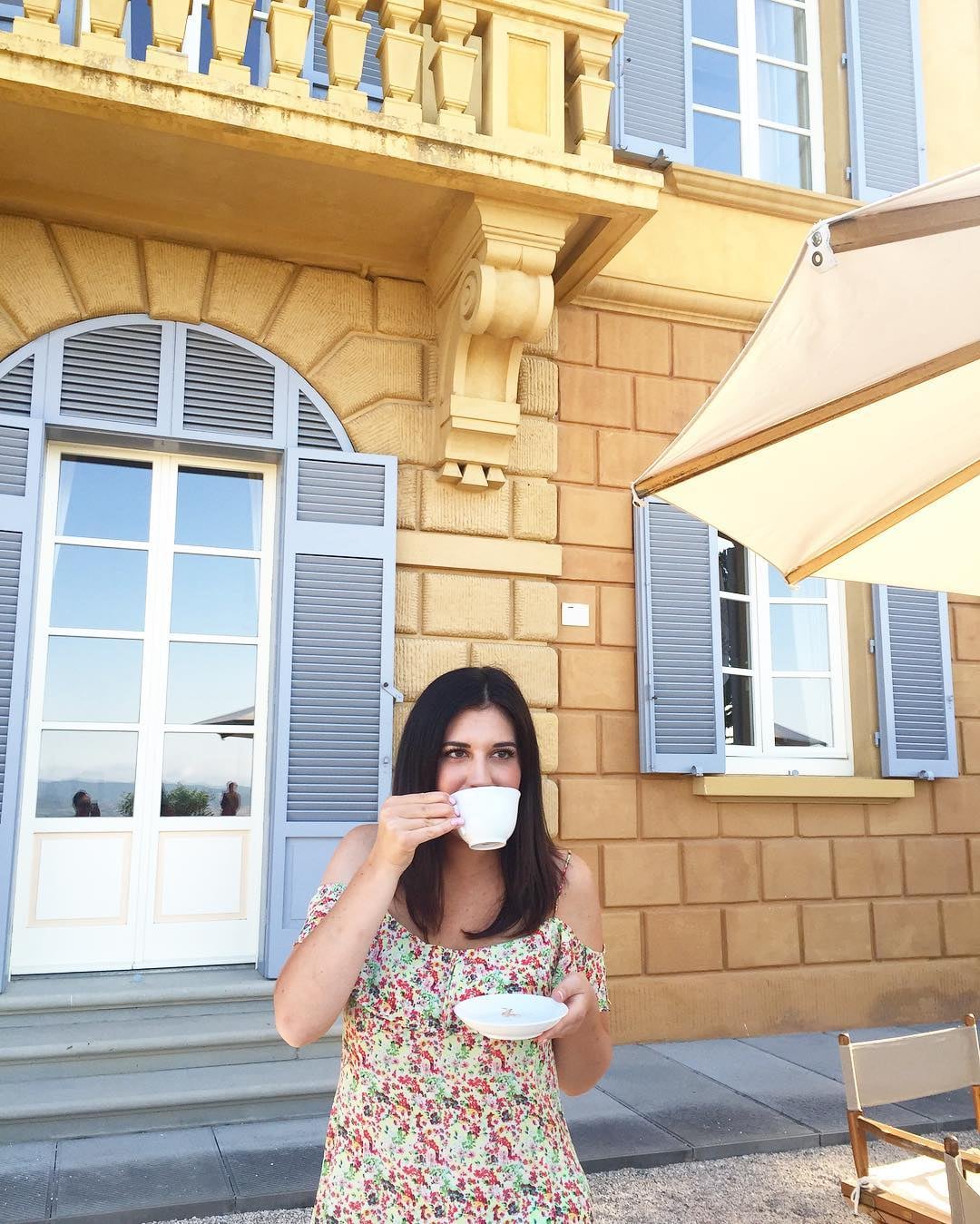 After visiting Italy for a week, I have a newfound appreciation for the simplicity that Italians value when it comes to food, especially coffee. I'm the kind of person who has four cups of coffee in the morning and somehow still manages to be tired in the afternoon, so I'm particularly enamored with the seriousness with which Italy treats its caffè and the brilliant way Italians avoid the common afternoon slump.
They end each meal with a shot of espresso.
No matter if I was eating lunch or dinner at Casa Buitoni, where I stayed in Sansepolcro, or at a restaurant in Tuscany, the waiter's first question after clearing our finished plates was not, "Would you like dessert?" but instead a simple, "Coffee?" And by "coffee," Italians don't mean a pot of coffee, they mean espresso. You get un caffè, meaning a freshly brewed single shot of espresso in a tiny cup, served without milk or sugar. The espresso is milk-free for a reason: the commonly supported idea in Italy is that drinking a milk-heavy coffee after a big meal will only fill you up more and screw up your digestion. It's essentially sacrilege to order a cappuccino past 11 a.m., so be sure to avoid that unless you want to stick out like a sore thumb.
Quickly downing a hot, frothy shot of espresso is the perfect postmeal jolt of energy that brings you out of your carb-induced slump. I loved ending each meal with a caffeine boost, and it was exactly what everyone needed to push through our busy days. I think America can take a page out of Italy's book when it comes to coffee.
Image Source: POPSUGAR Photography / Erin Cullum