How to Make the Best Grilled Cheese
This Hack Will Forever Change the Way You Make Grilled Cheese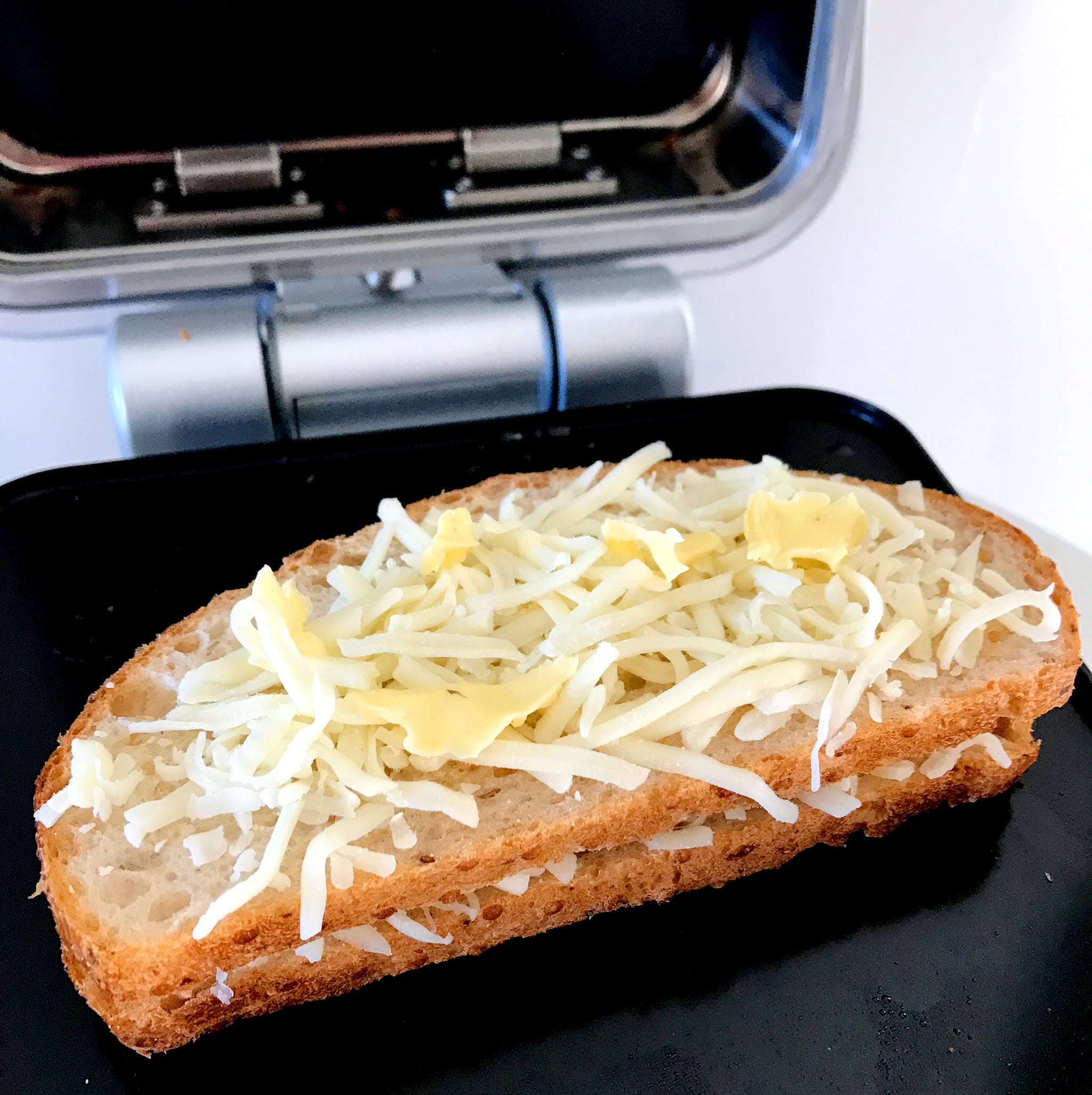 It sounds pretty obvious: adding more cheese to grilled cheese will make it better. But it turns out that where you put the cheese might have more of an impact than how much cheese you add. I learned this trick recently when I got a demo of the Cinder, the world's first precision grill. If you're wondering what exactly that means, think of it as a really fancy panini press that can be used to sear steaks, sauté vegetables, make omelets and pancakes, and much more, and it cooks everything to your exact targeted temperature without the possibility of overcooking. And it makes one hell of a grilled cheese.
When Cinder's CEO and founder Eric Norman started making a grilled cheese in my office, I was immediately intrigued by what he did: he buttered the bread and then not only sprinkled cheese in the middle of the bread, but he sprinkled it on top, too. Genius! I don't know why I never thought to do this before when making grilled cheese, but now I'm convinced it's the only way to go. What happens when the top half of the hot grill hits the cheese-covered slice of bread is the cheese melts onto the bread and the butter melts to create a golden-brown, crispy exterior. If you don't have a Cinder in your own kitchen, you can use a flat panini press to achieve the exact same results. And if you don't have either of those to work with, we think you can re-create the hack in a good-old nonstick skillet on the stovetop. (But disclaimer: we haven't tested that).
Here's what we're thinking you can do: as your butter (or ghee, which is best for high-heat cooking) is sizzling over high heat, sprinkle your favorite cheese into the pan; we used a pizza blend with mozzarella and provolone. It'll form a melty bottom layer that you can add your slice of bread directly onto. Then add more cheese followed by the second slice of bread. Allow it to cook until the cheese crisps up into a caramelized crust. Flip the grilled cheese to finish searing the other side, and voila! You've got a grilled cheese topped with cheese. What more could you ask for in life?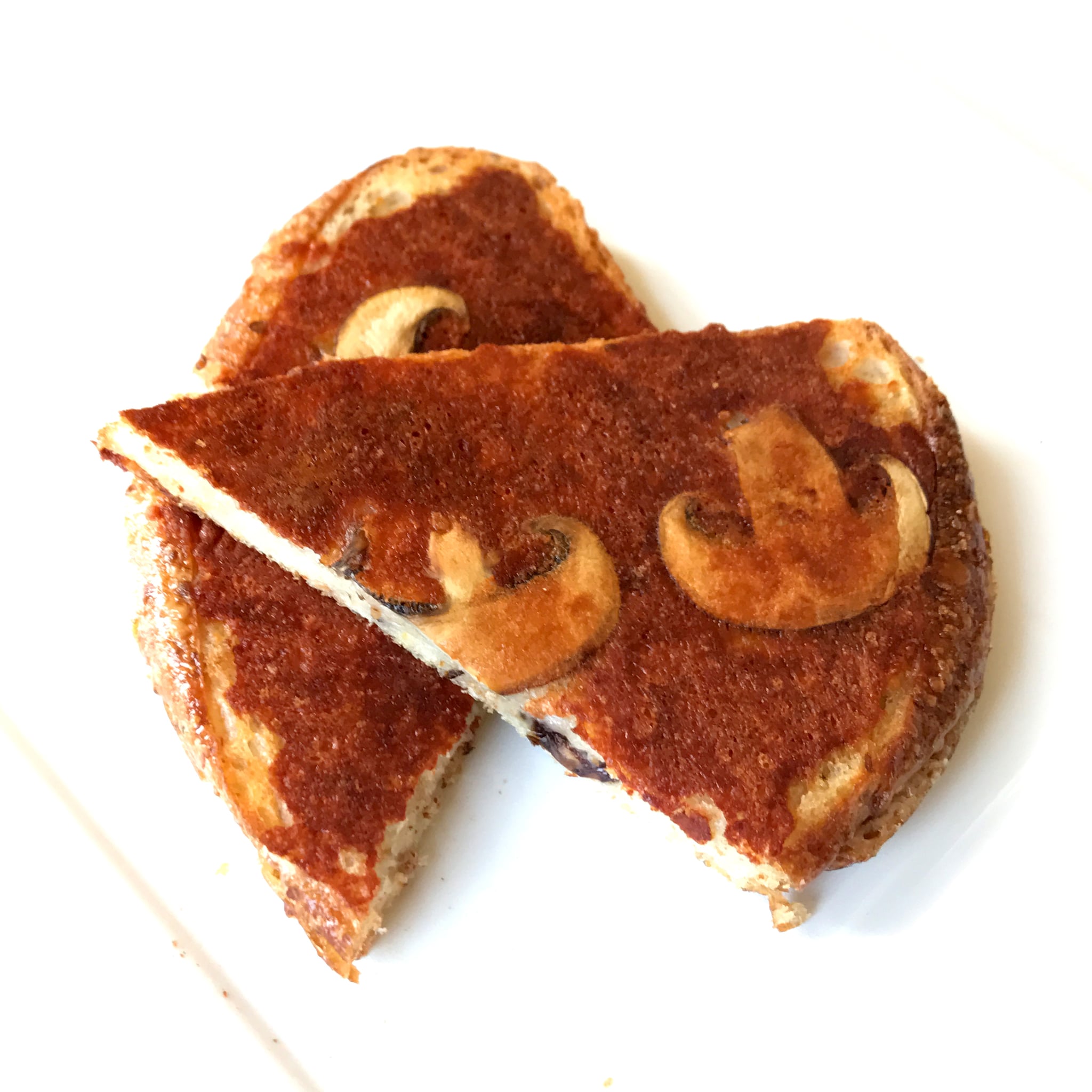 If you want to spice things up a little, try adding mushrooms — they basically become one with the bread, and they look adorable and taste delicious. However you decide to customize your own sandwich, one thing is for sure: you'll never go back to a "regular" grilled cheese again.
Image Source: POPSUGAR Photography / Erin Cullum