How to Make Chocolate Salami
Why Chocolate Salami Just Might Be the Best Thing I Ate in Italy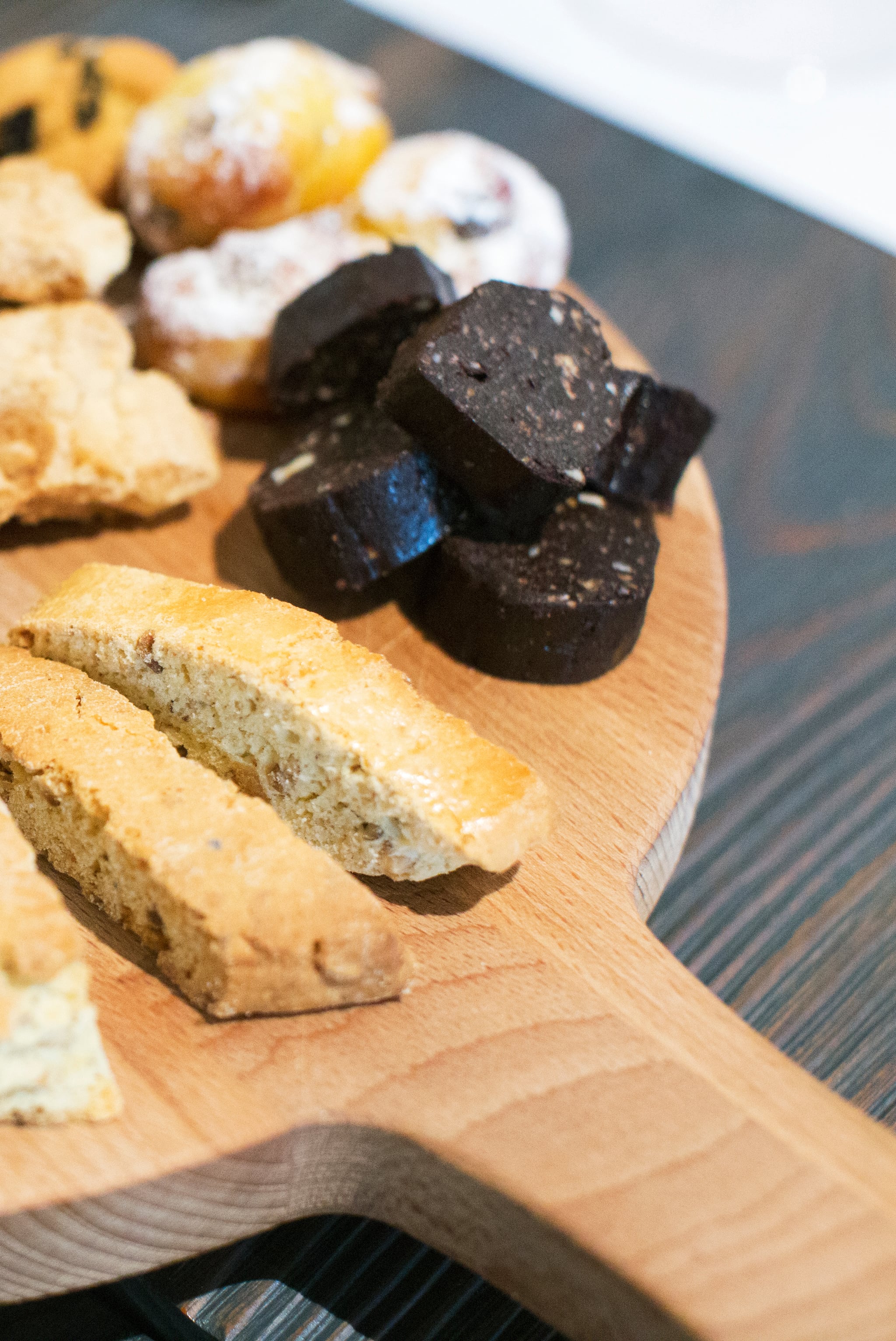 As I gazed upon a cookie platter straight from the Italian gods while in Italy, I listened as each item was described: biscotti, amaretti cookies, chocolate salami, the usual. Wait . . . chocolate what?! "Seems strange, but I love salami, so I'm down to try it," I thought to myself as I anticipated taking a bite out of what was apparently chocolate-covered chunks of salami. I had never heard of chocolate salami before, and it wasn't until I learned what it really is that I understood. For those of you who, like me, have not grown up with the classic Italian and Portugese dessert, here's a hint: it's not actually salami. And it just might be the best thing I ate in Italy.
Chocolate salami, or salame di cioccolato, is a dessert traditionally made with melted chocolate, crushed biscotti, butter, and nuts. Sometimes alcohol, like cognac or amaretto liqueur, is added to the mix. It's named not because of its inclusion of salami, but because of its resemblance to the appearance of salami. The first time I tried it, my eyes widened in delight and I kept going back for more. It tastes like brownie batter; it's smooth, gritty, cocoa-chocolaty goodness. It reminded me of what we might call a no-bake chocolate truffle, and it's damn good.
As you can see, it really does look like salami! The chocolate is cut up into thick slices, and the bits of nuts resemble the white fatty speckles in salami. And it's surprisingly easy to make at home. After all, it's a no-bake dessert, and all it takes is a little patience as you wait for the chocolate logs to set in the refrigerator.
Giada's chocolate salami recipe calls for walnuts and almonds, plus orange zest to brighten it up a bit. Nigella Lawson's chocolate salami has a combination of hazelnuts, pistachios, and almonds, and it calls for dark chocolate instead of semisweet. A third recipe for chocolate salami incorporates raisins for extra chewiness. No matter how you choose to make it, you'll always end up with a nutty chocolate nibble that's best served for dessert alongside a cheese and meat platter — with a shot of espresso, as the Italians do, of course. And if you don't have a trip to Italy in the books, at least you can get a little taste of one of the best authentic Italian treats in your own kitchen.
Travel and expenses for the author and photographer were provided by Giovanni Rana for the purpose of writing this story.
Image Source: POPSUGAR Photography / Diggy Lloyd