How to Make Fondant
How to Make Fondant For Cakes and Beyond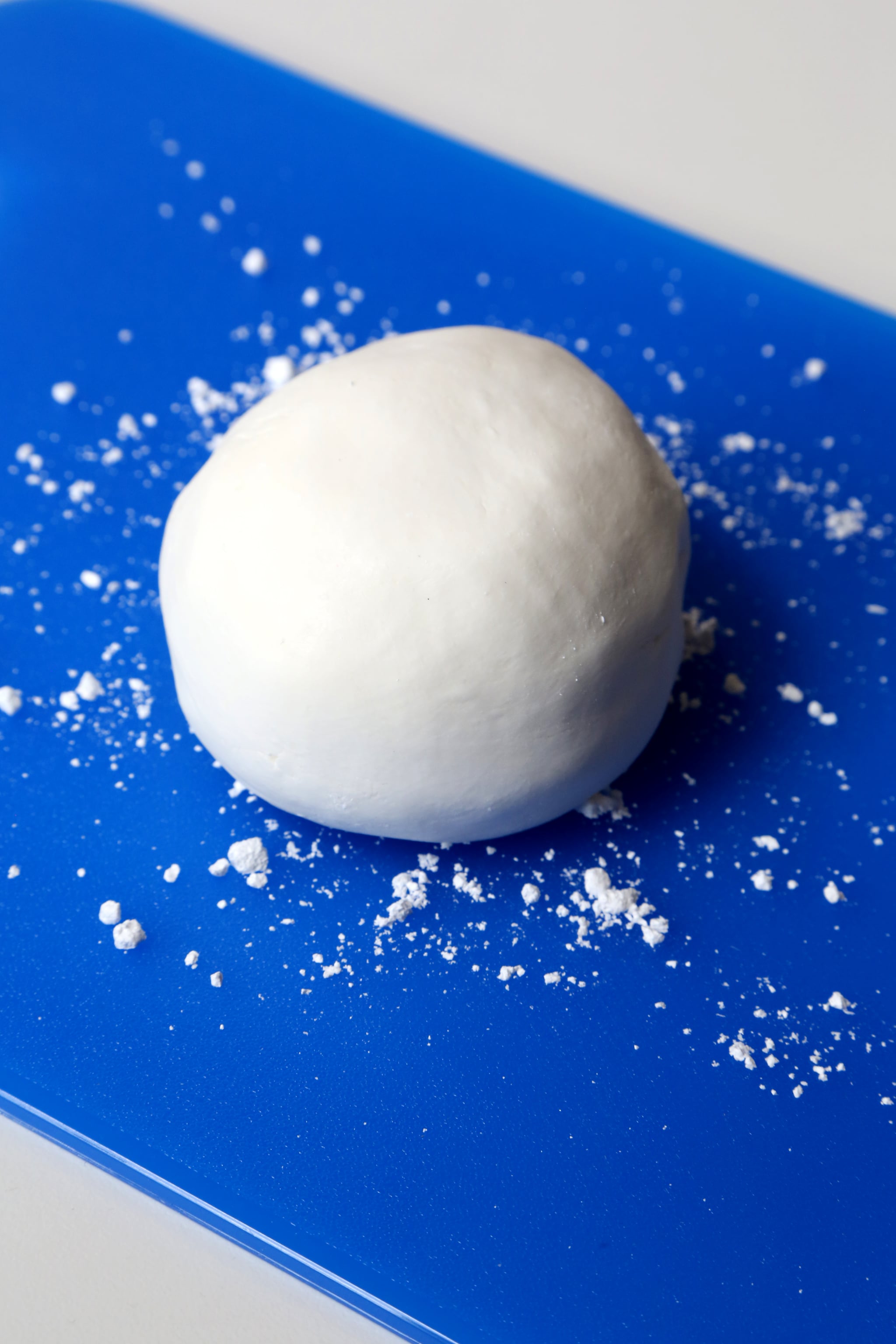 Image Source: POPSUGAR Photography / Anna Monette Roberts
Unlike regular frosting, fondant isn't applied to cakes, cookies, and desserts using a knife. Fondant has a Play-Doh-like consistency that can be easily molded, rolled, and sculpted into any shape. Traditional fondant recipes call for gelatin, glycerin, and powdered sugar, but I developed an easy hack that just involves and a little unsalted butter to keep your hands clean, Fondant and Icing Sugar and Marshmallow Fluff.
Image Source: POPSUGAR Photography / Nicole Iizuka
Now, there's not really a recipe to the madness, but I used 1 tablespoon of unsalted butter, 6 ounces of fondant sugar, and about 4 ounces of Marshmallow Fluff. This resulted in a heaping cup of fondant. I'm using this fondant for decorative elements, but if you're aiming to cover a cake, refer to this guide. Here's what you'll do: melt the butter and lather your hands in it (be careful that it's warm - not hot - when you apply it). Lather a spoon with the butter. Sprinkle some of the sugar on a large plate or rimmed cutting board. Spoon the Marshmallow Fluff onto the plate or cutting board and top it with a hefty amount of fondant sugar. Use your hands to knead the sugar into the Marshmallow Fluff. Continue kneading and adding more sugar until a smooth dough forms. If your hands become too sticky, simply dip them into the melted butter and keep kneading.
Image Source: POPSUGAR Photography / Tatsuya Kawauchi
Now that your fondant is done, some recommend covering it in plastic wrap and refrigerating it overnight before rolling it out and shaping it. Experiment with what works for your schedule. I let my fondant rest on the cutting board for maybe an hour before I started playing with it and didn't have any issues. When you are ready to work with the fondant, try rolling it out with a rolling pin, using cookie cutters or a knife to cut out shapes, or simply sculpt it into the shapes you want. Always sprinkle more fondant sugar to keep the fondant from becoming too sticky.
If you need some cake inspiration, we've developed many cake decorating videos using fondant: