How to Make Quinoa Pancakes
Mixing Quinoa Into Your Pancakes Might Be the Best Decision You Made All Year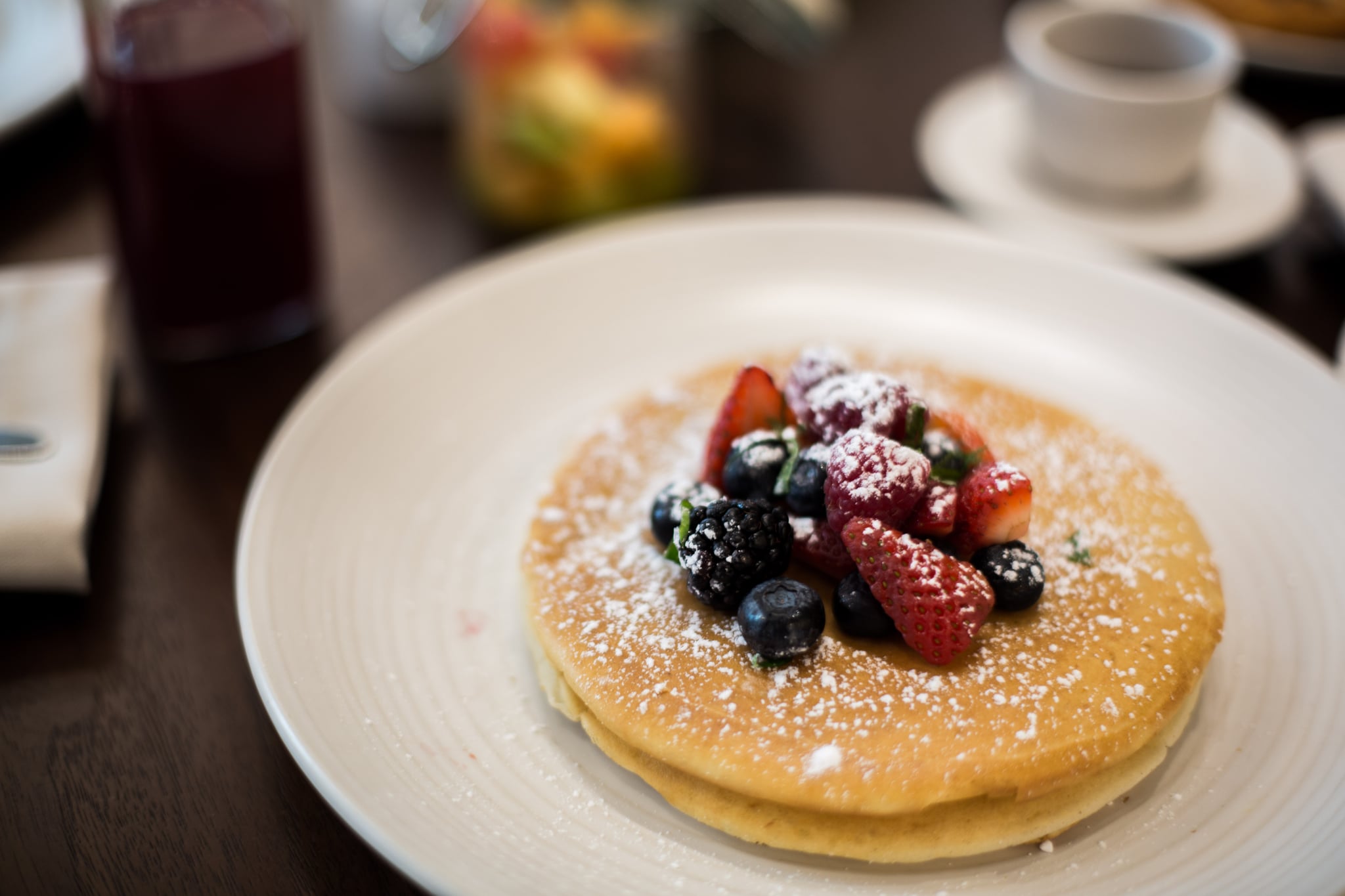 If you want a nutrient-dense breakfast that's not boring, try making quinoa pancakes for breakfast. It makes a change to adding protein powder to your usual mix and will keep you full of energy all morning even if you work out a lot.
Quinoa Pancakes With Fresh Berries
Manzil Downtown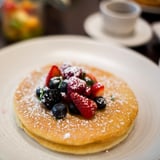 Ingredients
¾ cup milk
1 tbsp white vinegar
2 tbsp white sugar
1 cup flour
Small pinch salt
1 tsp baking powder
1 whole egg
½ tsp baking soda
2 tbsp butter, melted
¾ cup cooked quinoa
1 cup mix berries (strawberry, blueberry, blackberry, raspberry)
¼ cup pure maple syrup + 1 tbsp for berries
1 tsp chopped mint
Directions
Combine milk and vinegar for 5 minutes.
In a bowl mix together flour, sugar, baking powder, baking soda and salt.
In a separate bowl whisk the egg, butter and sour milk together. Pour in the flour mixture and whisk till lumps are gone. Careful not to over mix.
For the quinoa, thoroughly wash one cup of raw quinoa and put in a pot. Add 2 cups of warm water to the quinoa. Bring the quinoa up to a boil and reduce heat to medium. Cover and let cook for 10-12 minutes. Make sure liquid is all evaporated. Let stand for 3 minutes with cover on. With a fork gently fluff the quinoa.
Mix ¾ cup of cooked quinoa with the pancake mixture.
Cook the pancakes in a non-stick pan on medium heat. When bubbles appear on the top of the pancake flip over using a plastic/rubber spatula.
In a small bowl mix together the berries, mint and 1 tbsp maple syrup.
Put pancakes on the plate and top with berries and maple syrup
Note: purchase pure maple syrup, not the pancake syrup. Pancake syrup contains unhealthy sugars and chemicals.
Information
Category

Breakfast/Brunch

Yield

2-4

Total Time

19 minutes, 59 seconds