How to Make Tiramisu
These Mini Tiramisu Pots Are Perfect to Take to a Dinner Party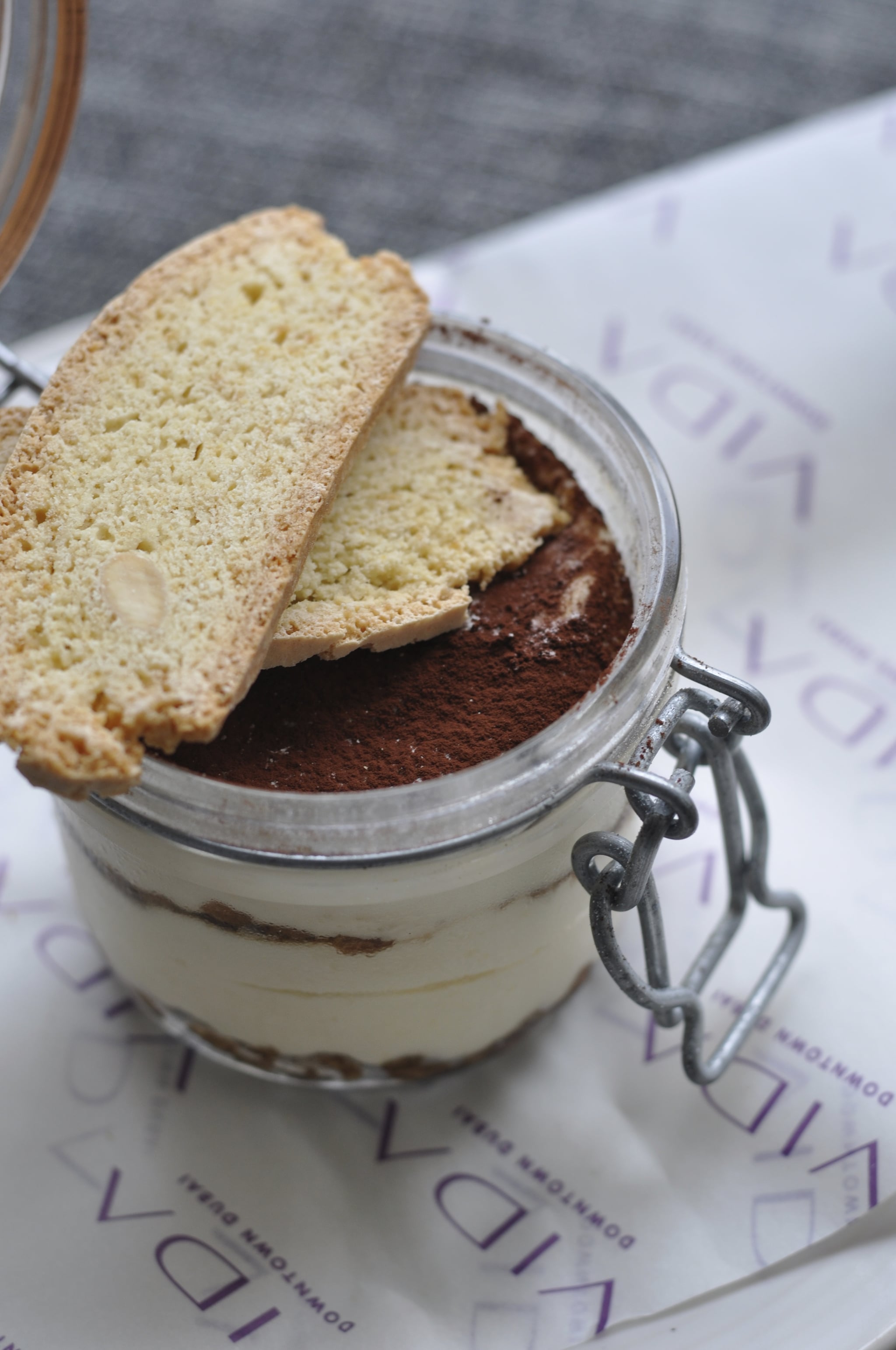 Vida Downtown shares the recipe for their cute Tiramisu pots. Stored inside individual-sized pots, they're perfect for taking along to a friendly gathering.
Ingredients
1 cup chilled heavy cream (whipping cream)
1 cup mascarpone
1 packet ladyfingers or sponge fingers
3 tbsp powdered brown sugar
1/2 cup strong black coffee (espresso shot can also be used)
15g chunk dark chocolate
2 tsp cocoa powder (unsweetened)
1 serving jar
Directions
Place the cream, mascarpone and sugar in a bowl and whisk until all ingredients are mixed and form a thick whipped cream.
Take your serving jar and layer the bottom with sponge fingers (cut in half).
Pour half of the espresso over the sponge fingers and leave for a few minutes until absorbed.
Grate the dark chocolate chunk and sprinkle grated chocolate over the sponge layer.
Then add half of the whipped cream to the jar.
Repeat the above steps to add remaining ingredients and create another layer of sponge, coffee, chocolate and then cream.
Sprinkle top of the mixture with cocoa powder and cover.
Chill for at least 4 hours in the refrigerator before serving.
Information
Category

Desserts

Cuisine

Italian
Image Source: Vida Downtown