How to Make Whipped Cream Without a Mixer
Make Whipped Cream Without an Electric Mixer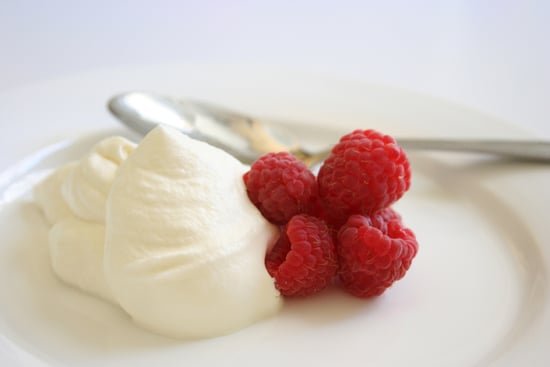 Few desserts can't be improved with a dollop of billowy whipped cream — heck, for a simple no-cook dessert, serve a cloud of whipped cream with peak-season Summer berries. Our preferred method for beating air into cream involves a stand or hand mixer, as it lets the machine do the heavy lifting, but you can still make whipped cream even if an electrical aid isn't on hand.
Before you try one of these low-tech routes to whipped cream, keep these tips in mind:
Chill everything: Cold cream transforms to fluffy peaks faster, so make sure to thoroughly chill the cream and any instruments involved, including the container it'll be whipped in and the tool you'll use to incorporate air.
Sweeten the cream at the end: Wait to add flavorings until the cream has been whipped to the desired thickness. Sweeten it to taste with sugar, honey, maple syrup, or your sweetener of choice (or leave it unsweetened). This is also the time to gently fold in other flavors like vanilla extract, cardamom, rose water, or orange blossom water.
With a whisk: Whisk cream in a large mixing bowl with the largest whisk you have — a balloon whisk is ideal as it will speed up the process, but any style will work.
With a fork: Don't have a whisk? A fork can be substituted in a pinch! A fork incorporates less air than a whisk, so don't panic if it takes a while for peaks to form.
With a mason jar: Fill a mason jar up to half full with cream, add a clean cork (from a bottle of white wine to avoid discoloration), then tightly twist on the lid and shake it aggressively until the cream reaches the desired thickness.
Image Source: POPSUGAR Photography / Anna Monette Roberts