How Monster Freakshakes Are Taking Over Milkshakes in Dubai
How These Monster Shakes Are Bucking Dubai's Detox Trend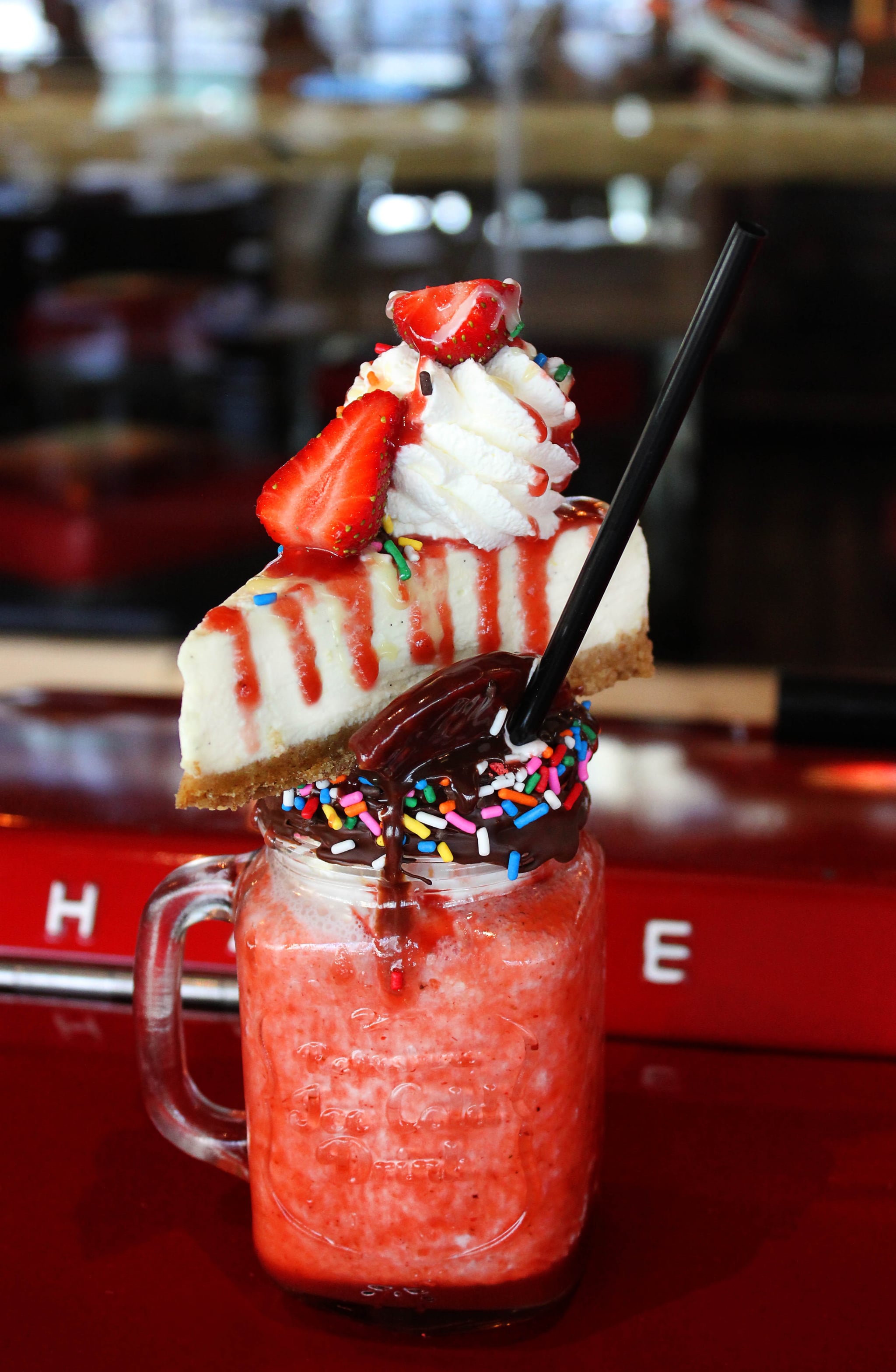 With International No Diet Day on May 6, it's the perfect time to consume as many calories as you like without a care in the world.
And if there's not enough time to eat your intake for the day, why not gulp it down in milkshake form?
Monster Shakes are a phenomenon that is about to take over the Middle Eastern region.
Fume restaurant in Dubai recently launched their collection, which include berry, cheesecake, popping cereal and a nutty brownie flavor in the price range of AED50-60.
Other places in the Emirate that serve the over-the-top ice cream drinks include The Black Lion pub in H Hotel, plus Circle Cafe in The Dubai Mall, which has it on their secret menu.
With the Cereal Killer Cafe set to open in the city this year, it could mean more extravagant drinks will shake up the beverage market in 2016, as the brand serves the desserts it their London branches.
It's an Australian place called Patissez in Canberra that is claiming to be the home of the "original freakshake", but the trend is all over the globe especially popular in London, New York and Singapore.
They may look like a gooey mess but eat drink is carefully crafted to balance ingredients, like a doughnut or brownie on top, so it's doesn't fall apart.
"The decision came after listening to our fans and because we found that this new product fits Fümé's quirky and fun concept perfectly," Chef Emiliano Bernasconi, Culinary Group Director, JAS Hospitality told POPSUGAR Middle East.
The foodie, who also heads up Qbara restaurant in Dubai, added that he doesn't think this is a fad that will die down any time soon.

"Currently they are very popular and we are sure we won't see an end to different varieties for a while. These shakes fit Dubai's over the top, crazy attitude as people want to try what is new and trendy," she shared.
"We always try to offer our customers flavors and ideas that match our concept of comfort food. So when we saw how
popular these shakes are, we decided to create the Fume versions; and we are glad we did."

Check out what's on offer at other outlets below.
Image Source: Fume